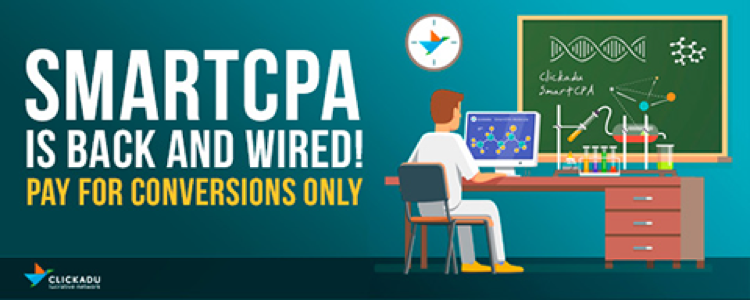 Looking for a traffic source to test your CPA offers?
Clickadu team has just released a SmartCPA system for Self-Serve Platform that allows you to test your CPA offers and to get more engaged traffic as well.
SmartCPA is an improved CPA powered with an automatic optimization algorithm.
All you just need is to run a quick test that will automatically match your CPA offers to 100% engaged users, helping you reach a more relevant audience.
Advantages:

Sign up at Clickadu self-serve platform, choose SmartCPA while creating a campaign and pay smartly for conversions only.