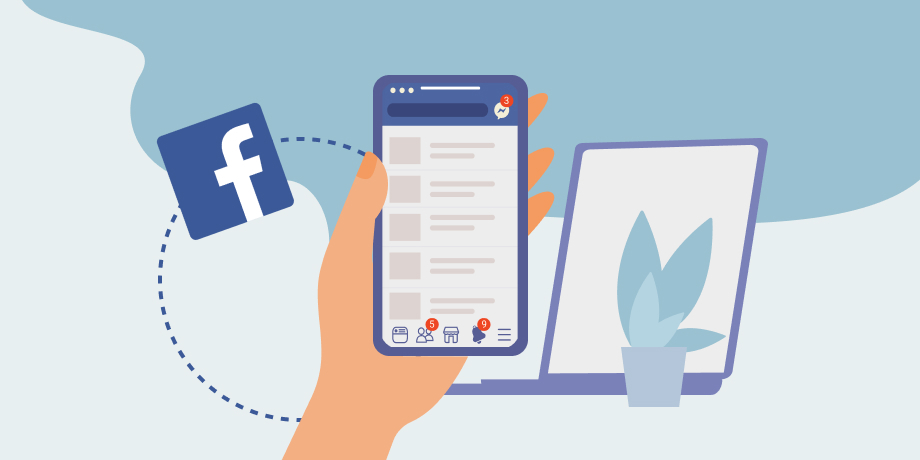 We continue to write about current trends. The last time we talked about what is happening at Google, and today we will talk about Facebook in the same format. You should know that Facebook has launched a new Targeting Expansion feature, tweaked the audience counting method in its favor, and announced a new section that will feature audio.
Expanding targeting
This is a new feature that allows social media algorithms to:
show ads to more users than you specified when setting up detailed targeting;
deliver more results;
and/or  provide a lower price for the result.
The function has already started working. Facebook promises to use the targeting extension only if it makes sense.
Nuances of the Targeting Expansion function:
Available for granular targeting only and does not apply to location, age, and gender targeting options.
Automatically turned on for drafts, new and duplicate campaigns, and ad groups with a «Conversion» goal.
Not available for «Brand Awareness» and «Reach» campaign goals.
Cannot be used in the following areas: real estate, job opportunities, lending services, public issues, elections, and politics.
For certain age groups (people under 18 worldwide, under 20 in Thailand, and under 21 in Indonesia) granular targeting, custom audiences, similar audiences, or saved audiences cannot be applied.
To customize targeting extensions, simply check or uncheck the box next to «Detailed Targeting Expansion» in the «Detailed Targeting» subsection of the «Audience» section of your ad group. You can read more about the new feature in the Business Help Center.
Some digital experts believe this update is one of the positive steps towards compensating for data loss due to Apple's latest updates. For you, this is an opportunity to get more relevant audiences unless Facebook thinks it needs to be expanded for your campaign.
Tweaking audience counting methods
The bottom line is this: if earlier Facebook and Instagram users were considered one person when they logged in from the same phone or their profiles were tied to one email address, these are now shown as separate Facebook and Instagram users.
Officially, Facebook presented this in such a way that it will now show the best ad results. But in reality, it looks more like the social network will tweak the audience counting method in its favor.
Yes, if the user has linked Facebook and Instagram accounts, it will still be another account. But you and I understand that there are too few of them.
In the blog, Facebook assures that this will not significantly affect the reach. Then a logical question arises: what's the point of this update?
Overall, it is looking more like a desperate attempt to do something to avert repeated accusations of violating privacy policies. Let's see how this will affect your launches.
New audio section
First, Facebook copied TikTok — this is how Reels appeared on Instagram and then on Facebook itself. Now he has also taken a course on audio, following the example of Clubhouse. First, he launched Live Audio Rooms, started a partnership with Spotify, and recently announced a new section called Soundbites — a kind of TikTok for audio.
This novelty is currently only available in the United States and its appearance in other GEOs depends on how it works in the States. You can find Soundbites in the Facebook video center — Watch.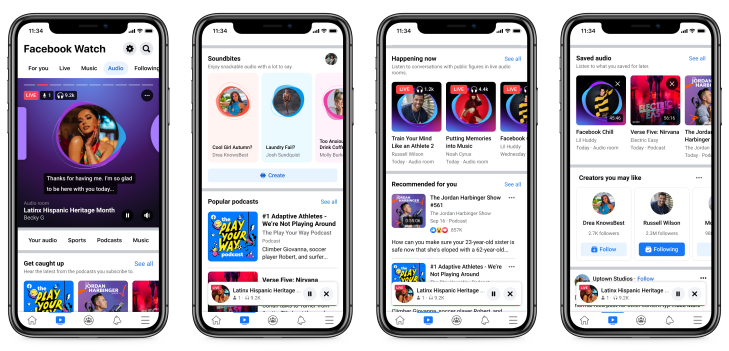 This is a somewhat odd design decision considering that audio content is meant to be listened to, not viewed. Let's write off the fact that Facebook has not yet fully figured out what to do with Soundbites. But it looks interesting.
Of course, if a novelty emerges, then there's going to be more: new placements, interesting creatives, a different audience, and more opportunities for your advertising campaigns. We recommend that you be the first to test everything new.
So this has been what Facebook has been up to for the last couple of weeks. Keep up with the latest trends in the digital market with Keitaro!