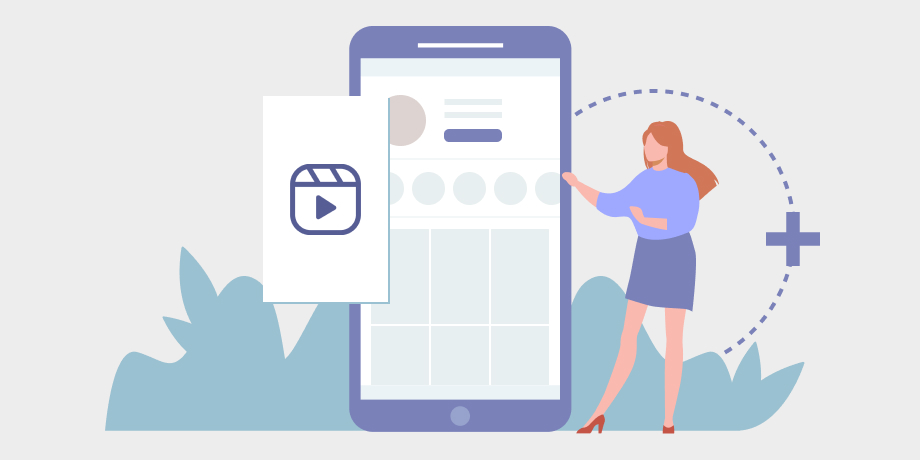 Friends, not so long ago, we published material about future changes in iOS 15 and macOS Monterey, which will affect how the tracker works. The article aroused interest among our audience, so we decided to launch a new section on our blog — trends. In this section, we will review the latest news and trends in affiliate marketing and the traffic buying fields.
Today we will tell you about Instagram Reels – a tool that appeared in November 2020 in 50 countries. Among them: USA, UK, Germany, France.
What are Instagram Reels?
This new format appeared due to the popularity of the similar Chinese video service TikTok. With Reels, Instagram users can shoot and edit videos up to 30 seconds long, apply Augmented Reality (AR) effects, add music directly from the app library, or choose choose any third party instagram video editor to create and edit reels faster than app. You can also create your own sounds, and if the account is public, other users will be able to use it in their Reels. All of this is very similar to the principle of TikTok, but let's take a closer look.
Reels is already a popular tool with upmarket household brands. For example, Instagram has tested Reels in collaboration with BMW, Louis Vuitton, Uber, Netflix, and Nestle (Nespresso). This means that the web is already using it in ad campaigns.
Why you should consider Reels as a traffic source
Reels Priority
Instagram itself today underlines Reels as a priority area, and accordingly, actively promotes it. This is understandable if only by the fact that the Reels section has appeared on the main application.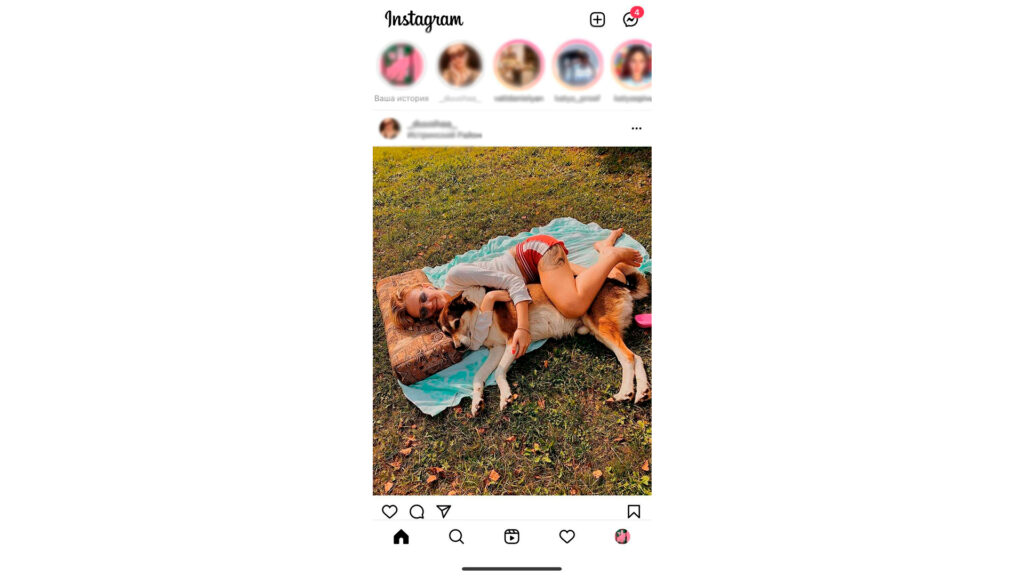 Instagram is pushing Reels' novelty, and Reels videos are getting impressive reach even without promotion. In the «Interesting» section, they look more modern and technologically advanced than usual Stories and are very similar to TikTok, which has already been tried and loved.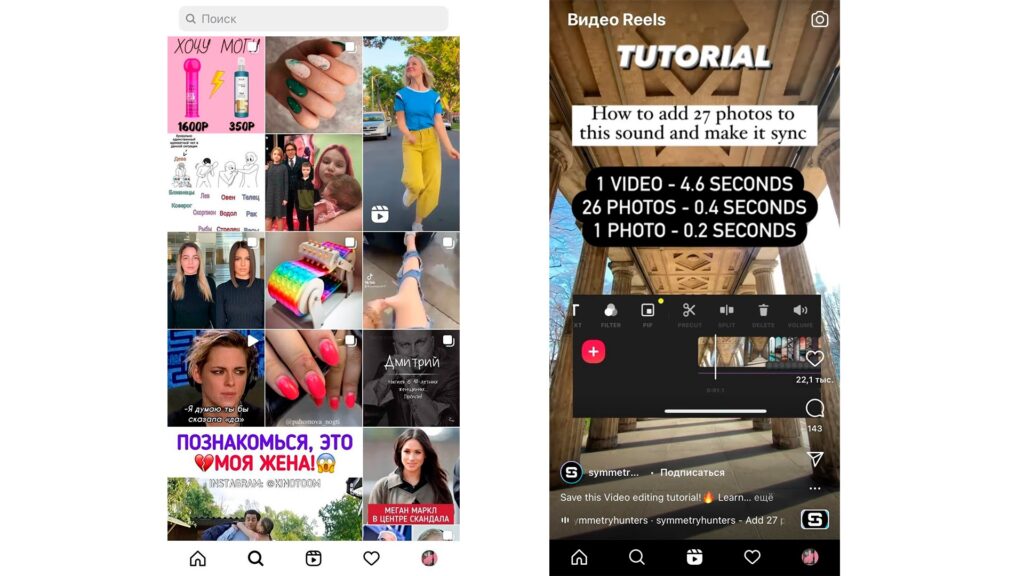 Advertising has already appeared in Reels
Facebook is committed to its values ​​to monetize content in every possible way, and Reels is no exception.
Of course, this placement has already been added to Ads Manager.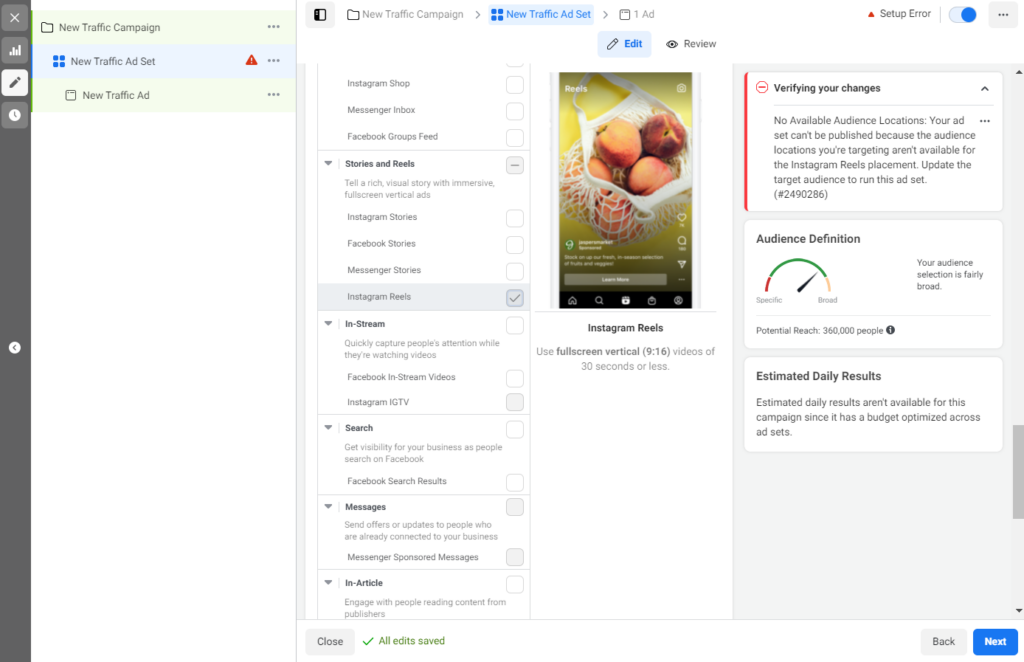 You can create a campaign with a Reels placement in your Facebook ad cabinet the same way as all other Facebook campaigns. Just select the appropriate placement.
The actual ads in Reels are served under the guise of regular content, and the appearance is again very similar to TikTok. The fact that this is a commercial is displayed only by the inscription «Sponsored» + an additional Call to Action (CTA) button for quick transition to the desired page.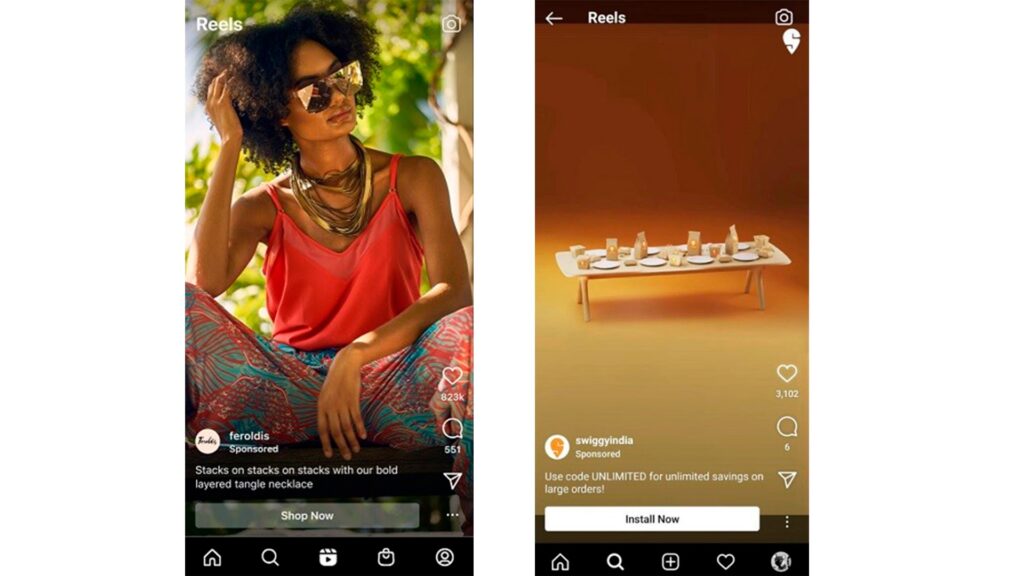 Features of commercials in Reels
advertising in Reels — full-screen and vertical, just like in Stories;
advertising will appear in the sections where you can watch Reels: Stories, a news feed, Interesting, and the Reels tab itself;
when clicking on the video in these sections, the user enters the viewing window, where they can scroll vertically through Reels;
advertising will be shown between videos;
commercials will be played cyclically;
users will be able to watch commercials and interact with them in any way that Instagram offers: like, comment, save, share, or skip;
users will be able to "Hide" ads that they do not like or "Report" them.
It is also worth noting separately
videos can be published in the profile feed (it is even desirable to do this);
unlike Stories, videos do not disappear after 24 hours but remain on a separate tab (as does IGTV). The Remix function can help you get into recommendations and with its help, authors can create "covers" on videos.
A few things to keep in mind when creating creative content for Reels
You can safely test the approaches and bundles that were used for TikTok. However, unlike TikTok, where most of the content is entertaining and funny, Reels prefers original and aesthetically pleasing videos. For creative content to be considered effective, it must stand out from the crowd.
Here are some tips to help you create fantastic Reels creative content
do not use poor-quality videos with too much text or annoying sounds, etc;
the popularity of Reels is directly related to music: follow the trends and use them wisely;
accounts, including the type of business, have restrictions on the use of some tracks, but you can always upload videos that have already been superimposed with music;
the language of the video (as well as all captions and subtitles) must match the language of the landing page;
choose the correct hashtags, this is especially important for new accounts.
Best segments to use
Favorites will be shown by time and your advertising campaigns. Everything that you previously launched from Facebook and TikTok will be relevant for Reels as well: betting, gambling, commodity, Nutra, MFOs, and games.
As for working with the Keitaro tracker, no changes or restrictions are foreseen here either. This tracker works the same through the Ads Manager and launching ads with placements on Stories.
Instagram Reels is absolutely an interesting tool worth trying out. If you have already launched advertising campaigns with this ad service, especially if in conjunction with Keitaro, be sure to share your experience in the comments. It is important for us to receive feedback!
See you in the next trends review!