At the 2021 Worldwide Developers Conference (WWDC), Apple announced a new generation of operating systems – iOS 15 and macOS Monterey – with a new security and privacy update for online users. Today, we're going to look at a few key settings that are worth focusing on in more details.
IP spoofing
The first and most important update that can affect the tracker is the ability to hide the user's real IP address from websites and tracking systems.
The Keitaro team tested the first beta version of iOS 15 and our expectations were confirmed: Apple will proxy all Safari requests through its own servers around the world. Users will have many dynamic IPs at their disposal, depending on factors such as their current location and local service provider.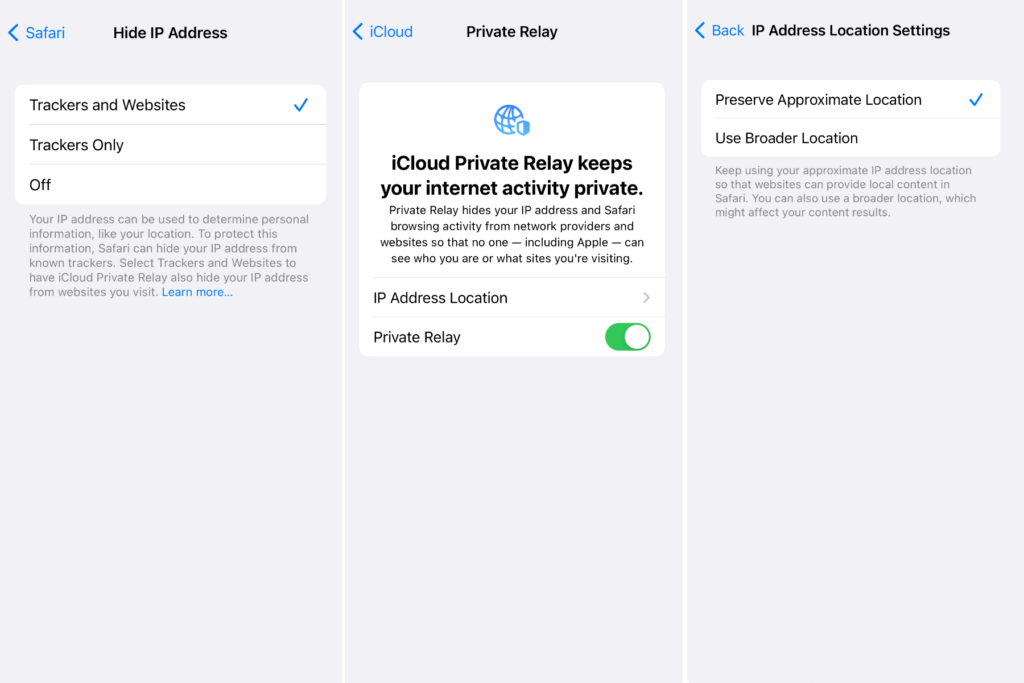 In our tests, Apple substituted IPs from Germany, the USA, Taiwan, and Italy in requests. For those who use CloudFlare in their work, the principle of operation is similar. The request is passed through an intermediate proxy server, so the final tracking system receives an IP address registered to this server, rather than that of the client.
At the moment, it is impossible to extract real user information from these generated IP addresses, but we will keep our finger on the pulse and continue to study this development in order to be able to flexibly respond to changes.
Fraudulent Website Warning
This is an option that was announced in version 14.5 and may complicate work in the release of iOS 15.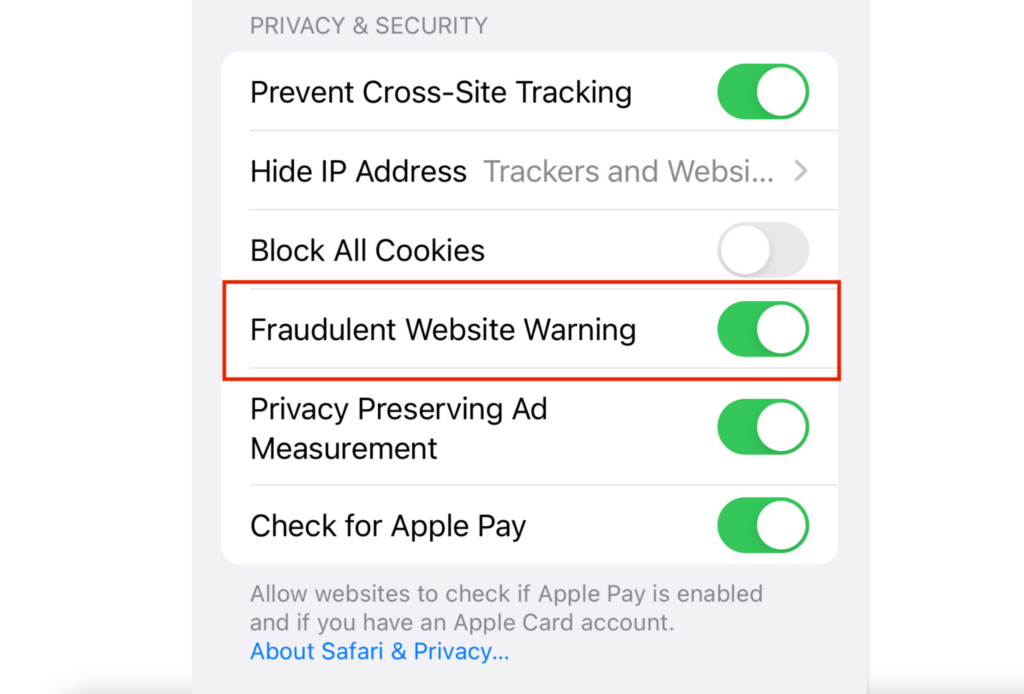 According to information from Apple and confirmed by our own tests, the system will work to counteract phishing sites, which will be checked against the Apple database. This is analogous to the warning about unwanted software from Google and aims to protect the user. However, activating this option does not interfere with the functionality of Keitaro integration scripts – we tested KClient JS, KClient PHP, iframe, js banners and js script (async)- and does not affect the tracker.
Blocking all cookies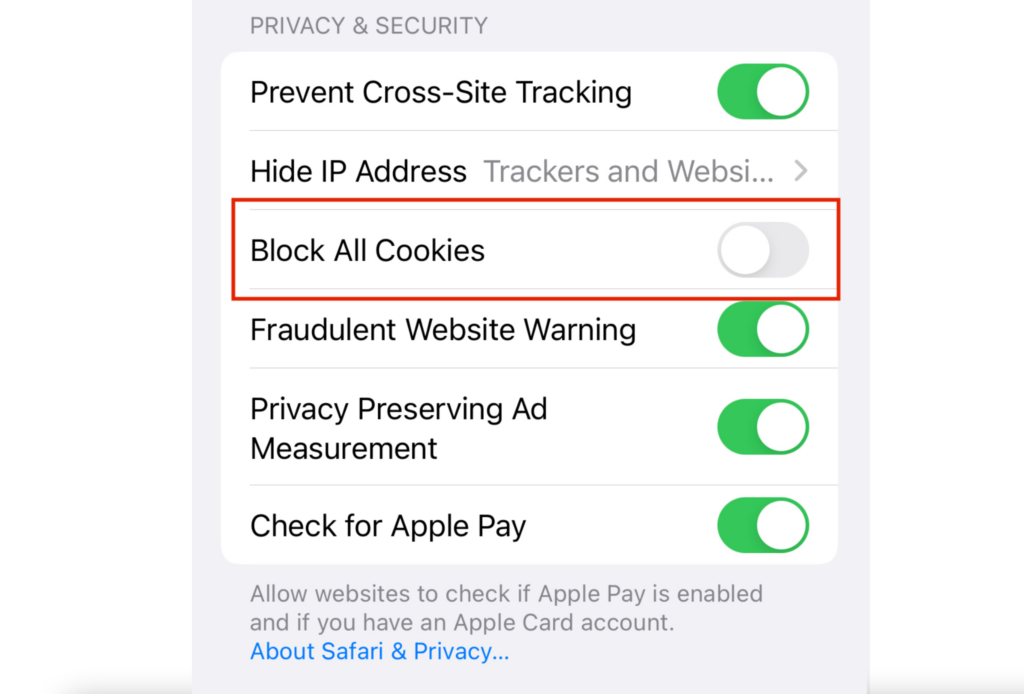 Starting with Keitaro version 9.12.1, we have added the ability to completely refuse the use of cookies and switch to alternative tracker tools that preserve the binding of personal information and determination of uniqueness. Even with this new feature, it is still possible to enable cookies, so if you are one of these users, do not worry, activating the "Block Cookies" option will not interfere with the tracker's operation in any way. It has been tested on both the tracking script and the latest Safari to guarantee full functionality.
These are all the highlights that we wanted to cover today, but who knows what Apple might add or change in the final versions of its operating systems. We will closely monitor each update to keep our followers informed of what other changes in the works we can expect.
Follow our news to always be aware of the up-to-date events of the Keitaro tracker. Good luck on your business!