Keitaro & Leadbit – profitable tracking of your tracker.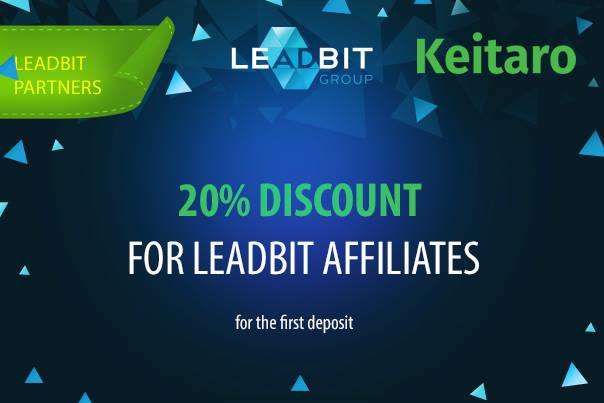 Leadbit is a direct advertiser in Europe, Asia, Latam and a worldwide affiliate network. They always care about their partners, that's why they offer only the best performing campaigns in their system.
Leadbit provides their clients with high-quality offers. Most of their offers are not a resale, but their own in-house campaigns. Within more than 5 years in the market, Leadbit created a strong brand which can help you to make a real profit.
Leadbit's value propositions:
– Personal benefits – you can get the highest payouts, private offers or best links. They're ready to provide you the best ones.
– AM and 24/7 Support (tickets).
– Daily payments without a hold.
– Own local call centers in more than 50 countries.
– Assets for successful ad campaigns runs.
– Banner rotator, Global PostBack, API and other useful tools to help you.
– Exclusive bonuses for Leadbit affiliates from their trusted partners.