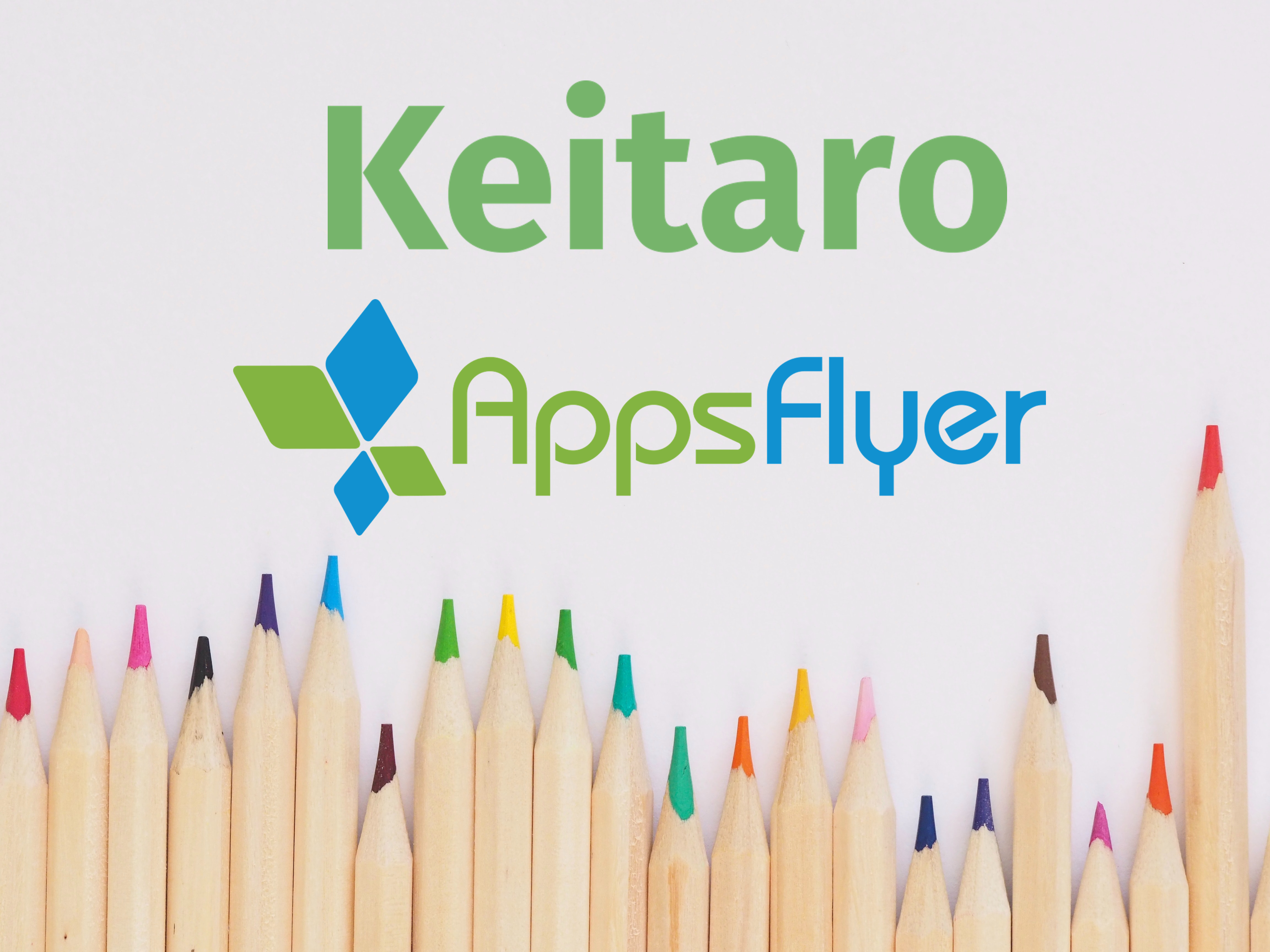 Keitaro can track app installs as conversions in case you use Keitaro as a basic analytical tool and work with mobile apps with AppsFlyer or if your advertiser accepts traffic from AppsFlyer.
Adding AppsFlyer as an Affiliate Network in Keitaro
Go to Affiliate Networks page, click on Create button and find AppsFlyer template.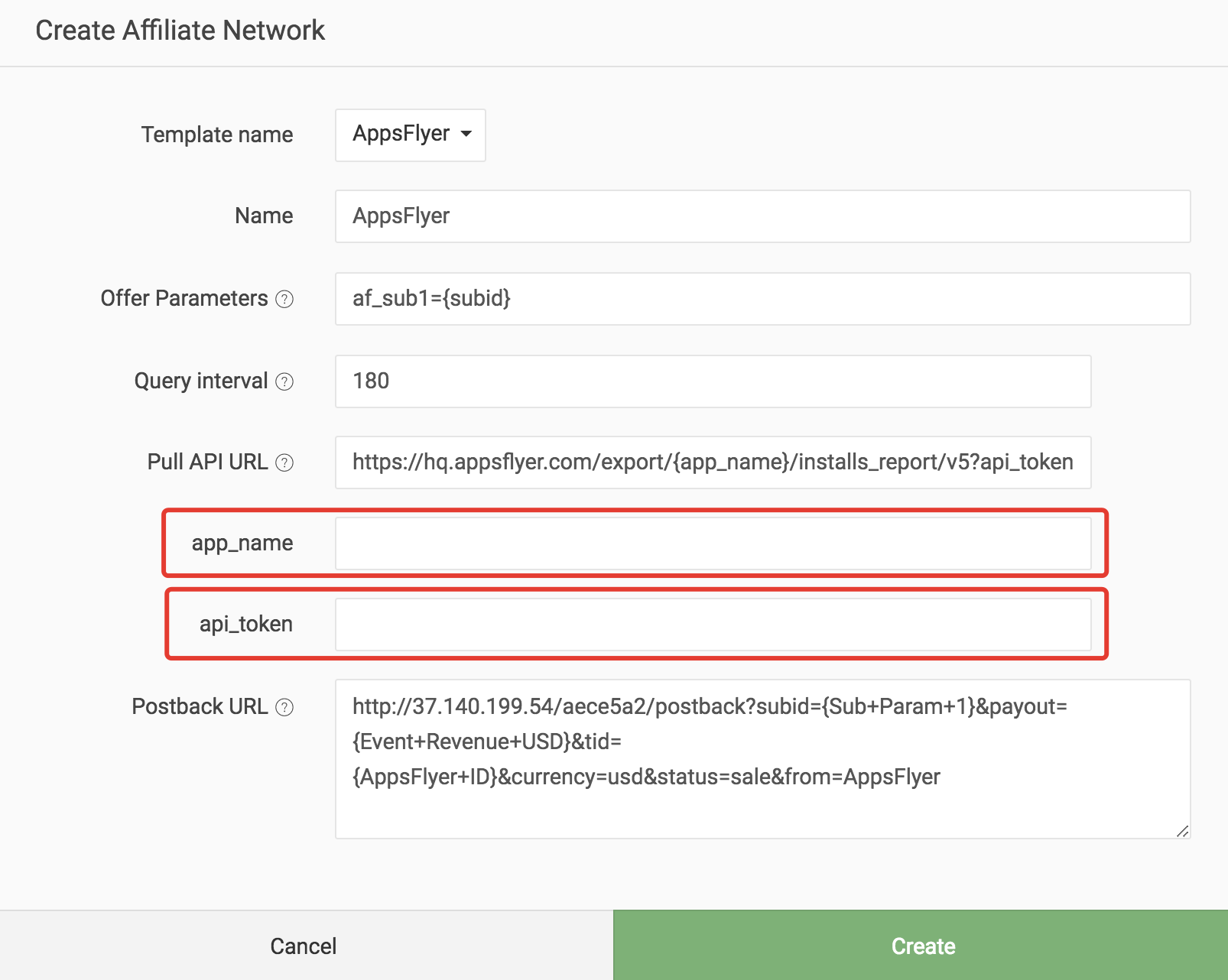 Now we need to insert app_name and api_token.
Adding Parameters from AppsFlyer
Go to your AppsFlyer account, find the necessary app and proceed to Integration > API access.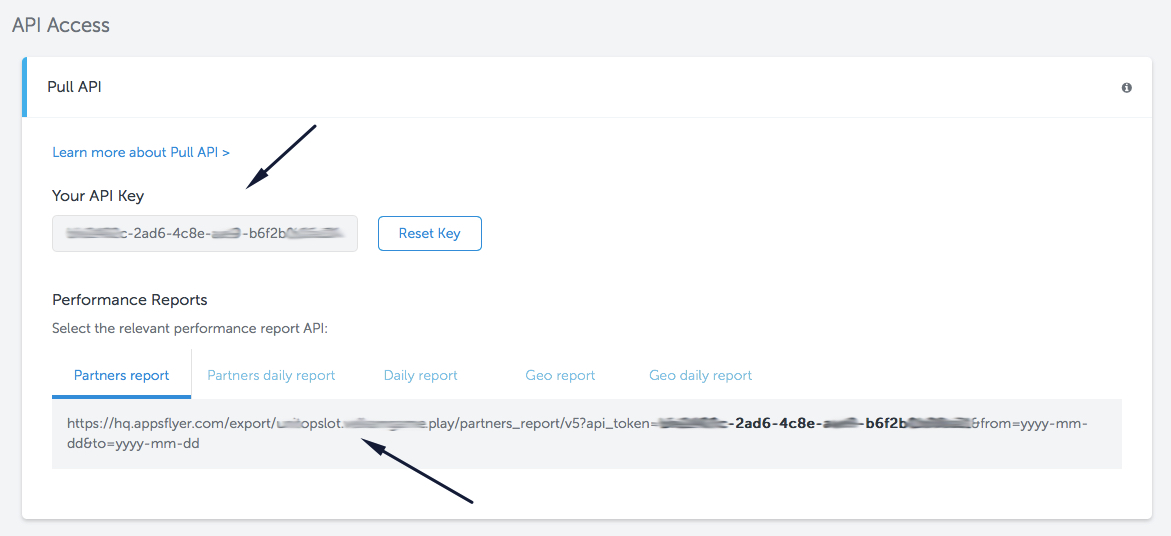 Copy "Your API Key" and "App Name" and insert them to Keitaro. Save changes.
Creating an Offer in Keitaro
Firstly, go to Settings > Integrated Partners in AppsFlyer and choose the advertiser you are planning to work with, e.g. Unity Ads.
Click on "Edit" and go to the app's settings.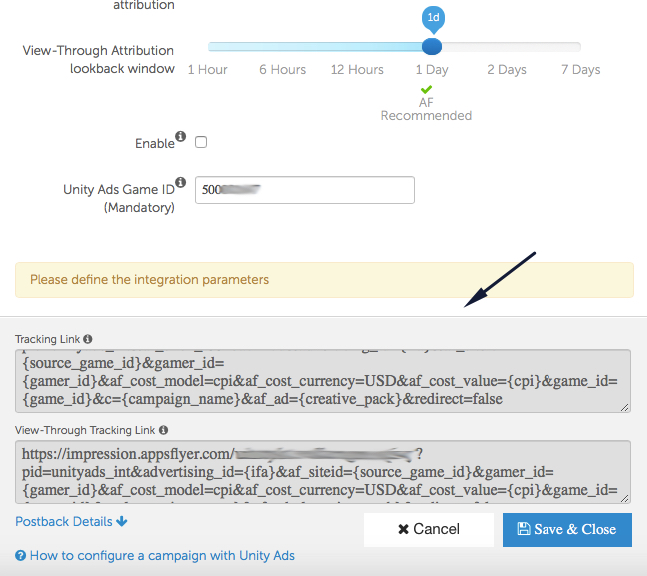 Tracking Link is what we need. Copy it and create a new offer in Keitaro.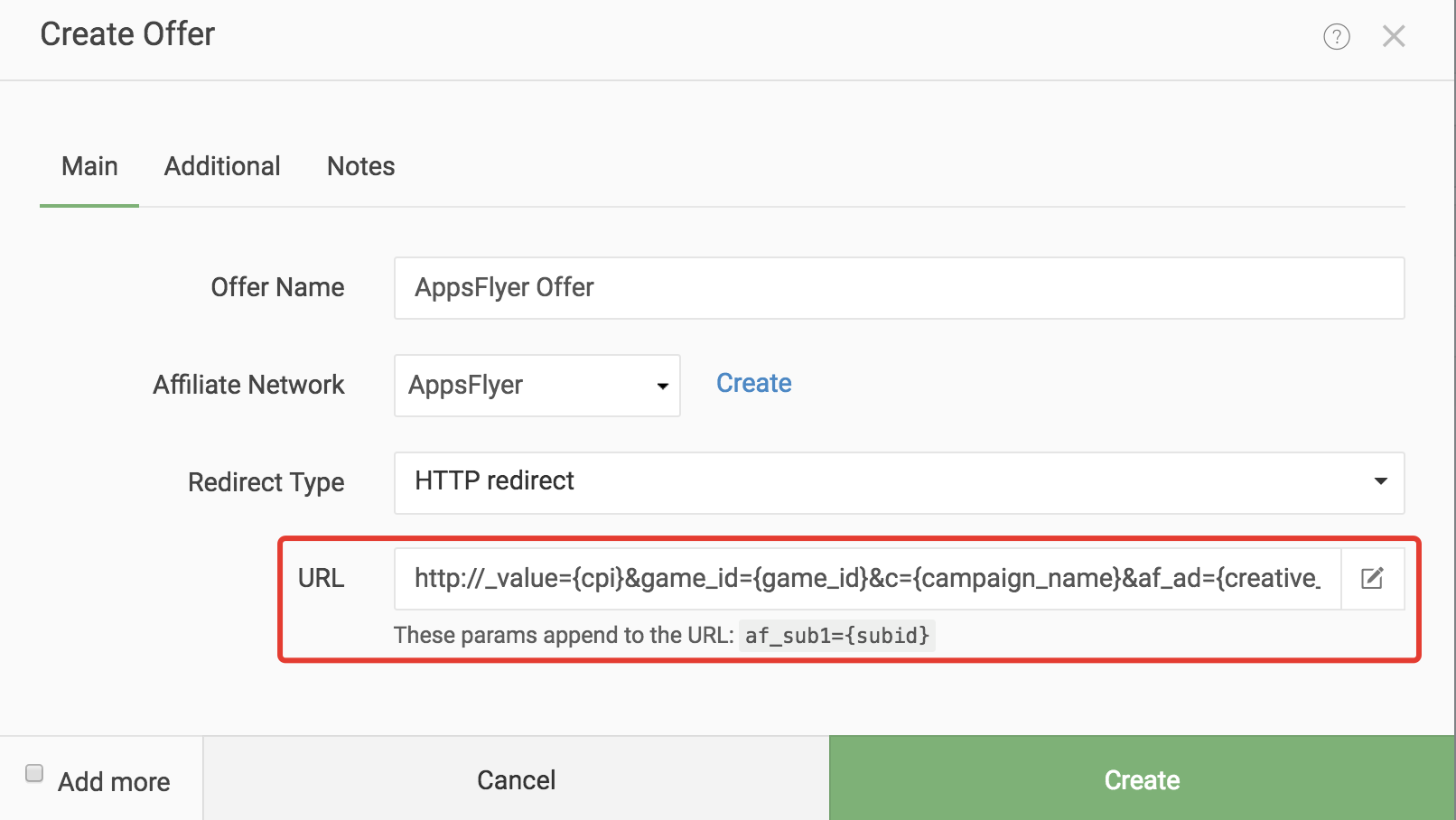 NB! Delete the last parameter &redirect=false from the offer URL, otherwise, a visitor will see "No Redirect" text instead of AppStore or Google Play page.
Creating a Campaign and Enabling the Offer in Keitaro
Create a new campaign in Keitaro and add a just created offer to a campaign's stream.
Copy the campaign's link and insert it into a source, e.g. UnityADS.
After you save the changes the conversions will be sent from AppsFlyer to Keitaro.
Also, note that there's a limit of api requests in AppsFlyer account.
Sending Additional Parameters to Keitaro
There's a possibility to send additional parameters to Keitaro in a Postback URL, e.g. "Installing Time" can be sent with {Install+Time} macros. For example, to send this parameter in sub_id_7 add sub_id_7={Install+Time} to Postback URL: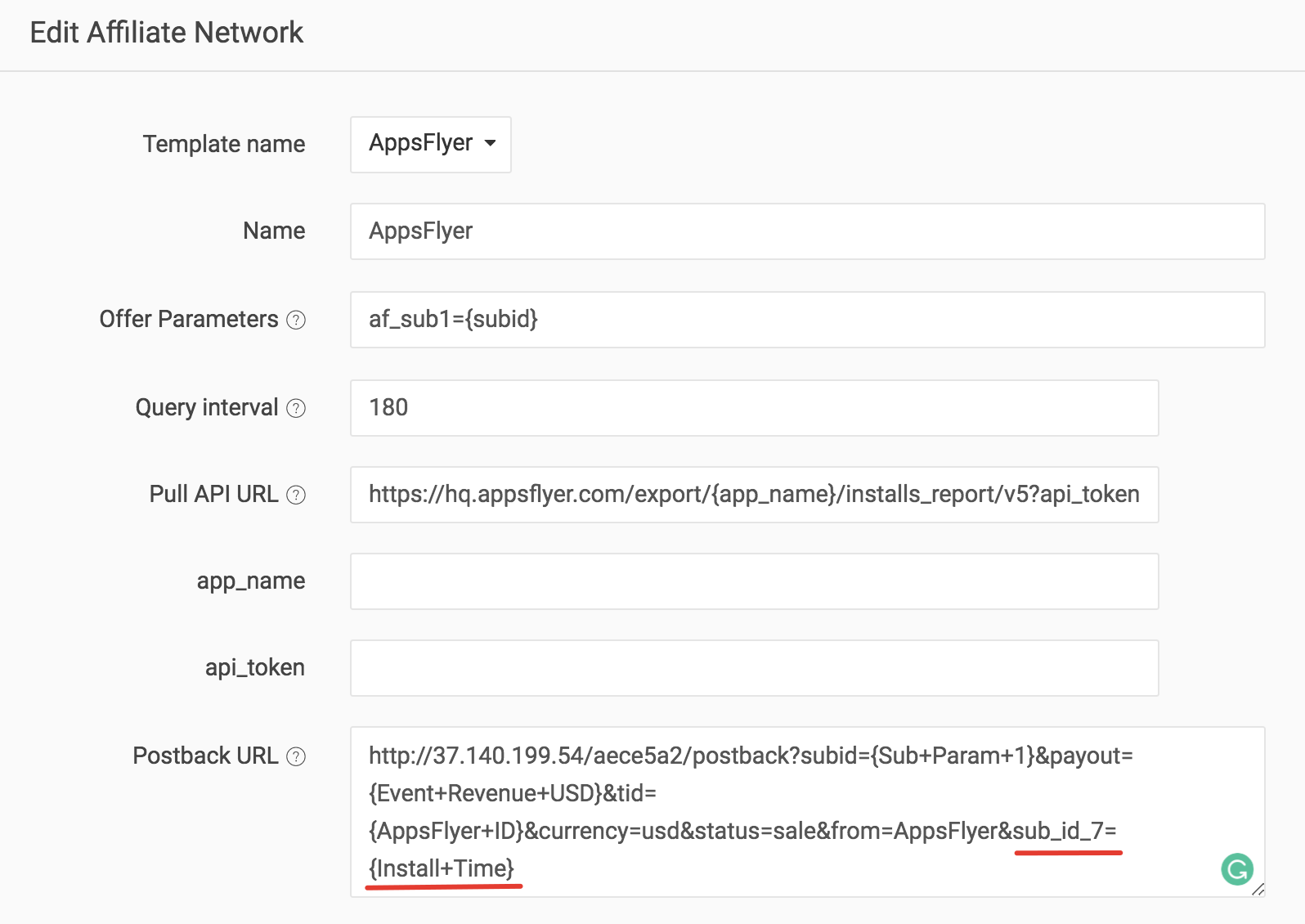 Additional Information