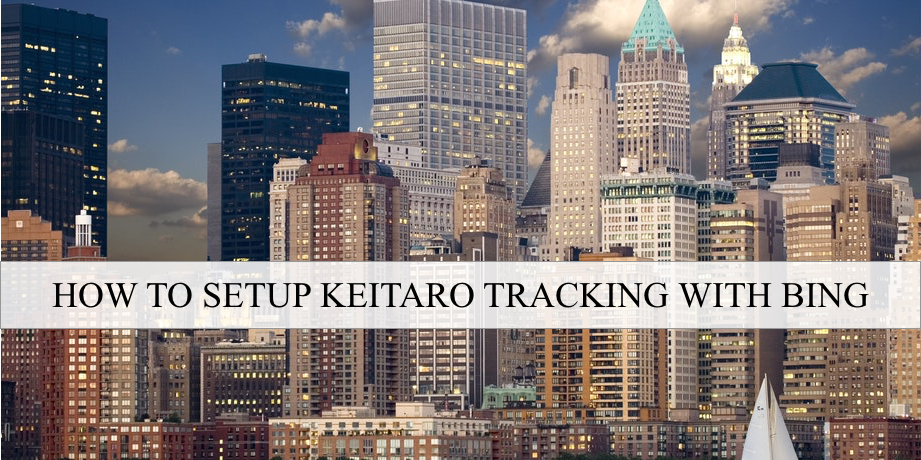 A full step-by-step guide on how to setup Keitaro tracking with Bing Ads.
Sign Up for Bing Ads
Go to https://secure.bingads.microsoft.com/ and sign up: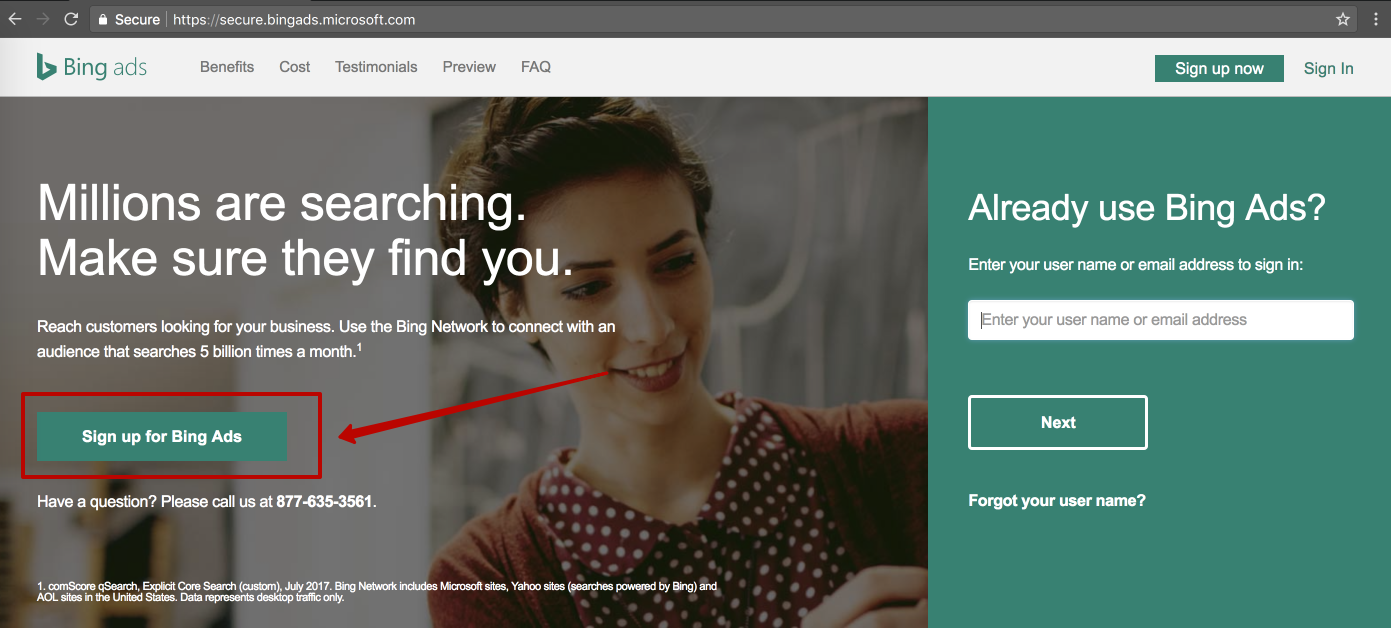 After you fill in all required information regarding your account, you'll get to a Campaigns Page: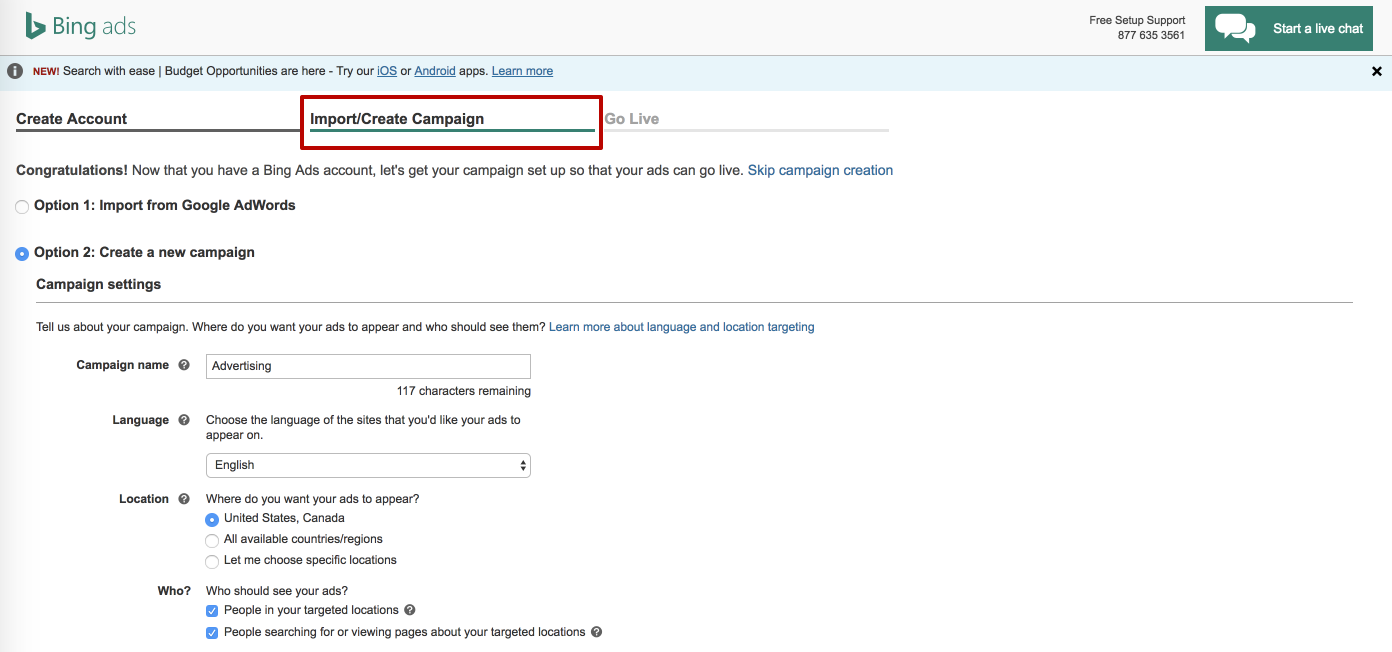 Now we need to create a campaign in Keitaro.
Creating a campaign in Keitaro
Go to Keitaro admin panel, choose "Campaigns" tab and click "Create":

Fill in the Campaign's name, choose the domain you would like to work with, fill in your alias and click "Create" at the Source: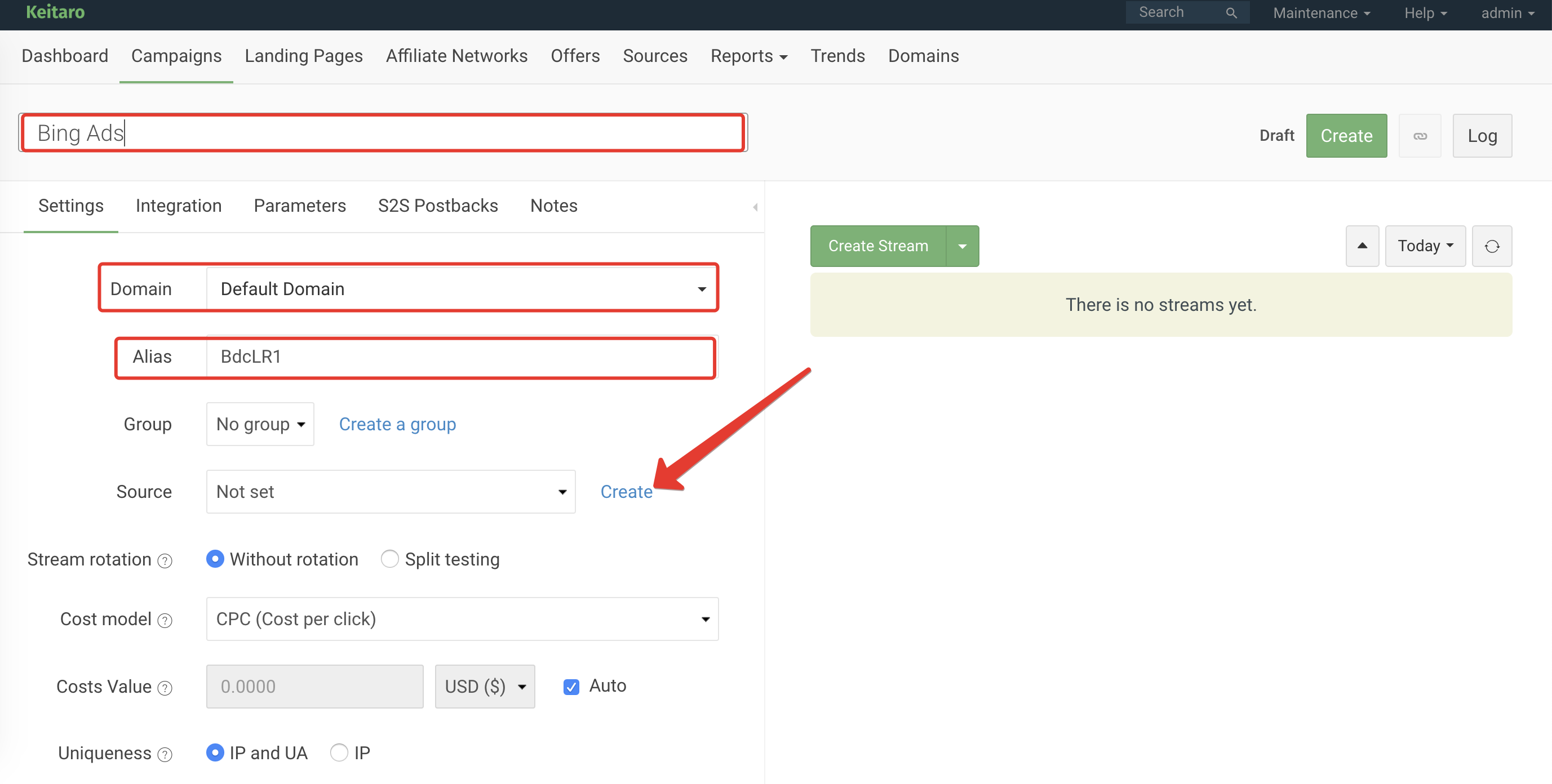 In a new window click "Choose", type Bing and click "Create". Bing template will be added as a source: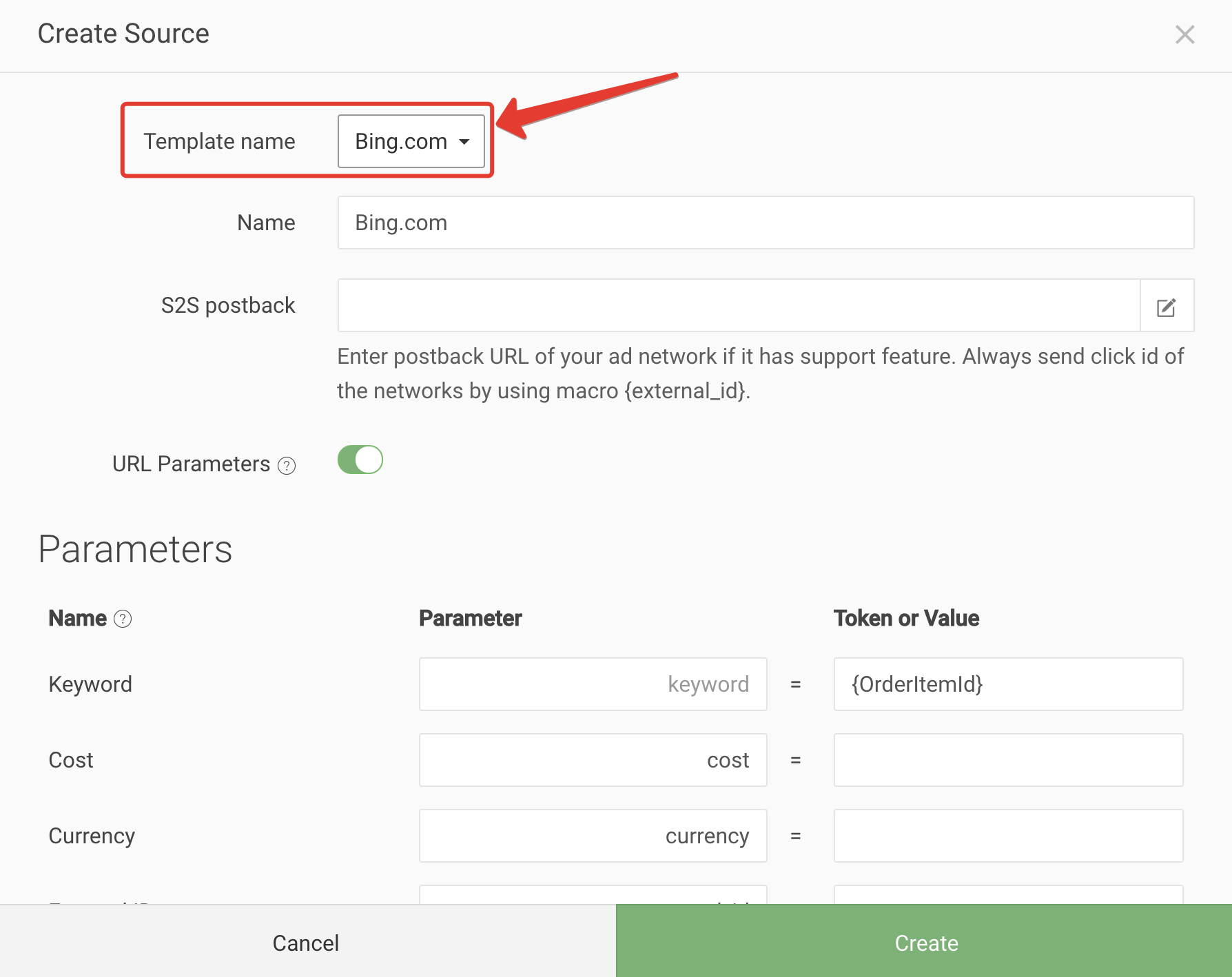 You will get back to a Campaign creation menu.
Now we will create a stream in this campaign. Click on "Create Stream". A new Stream window will appear.

Fill in the name of the Stream and select a Stream type: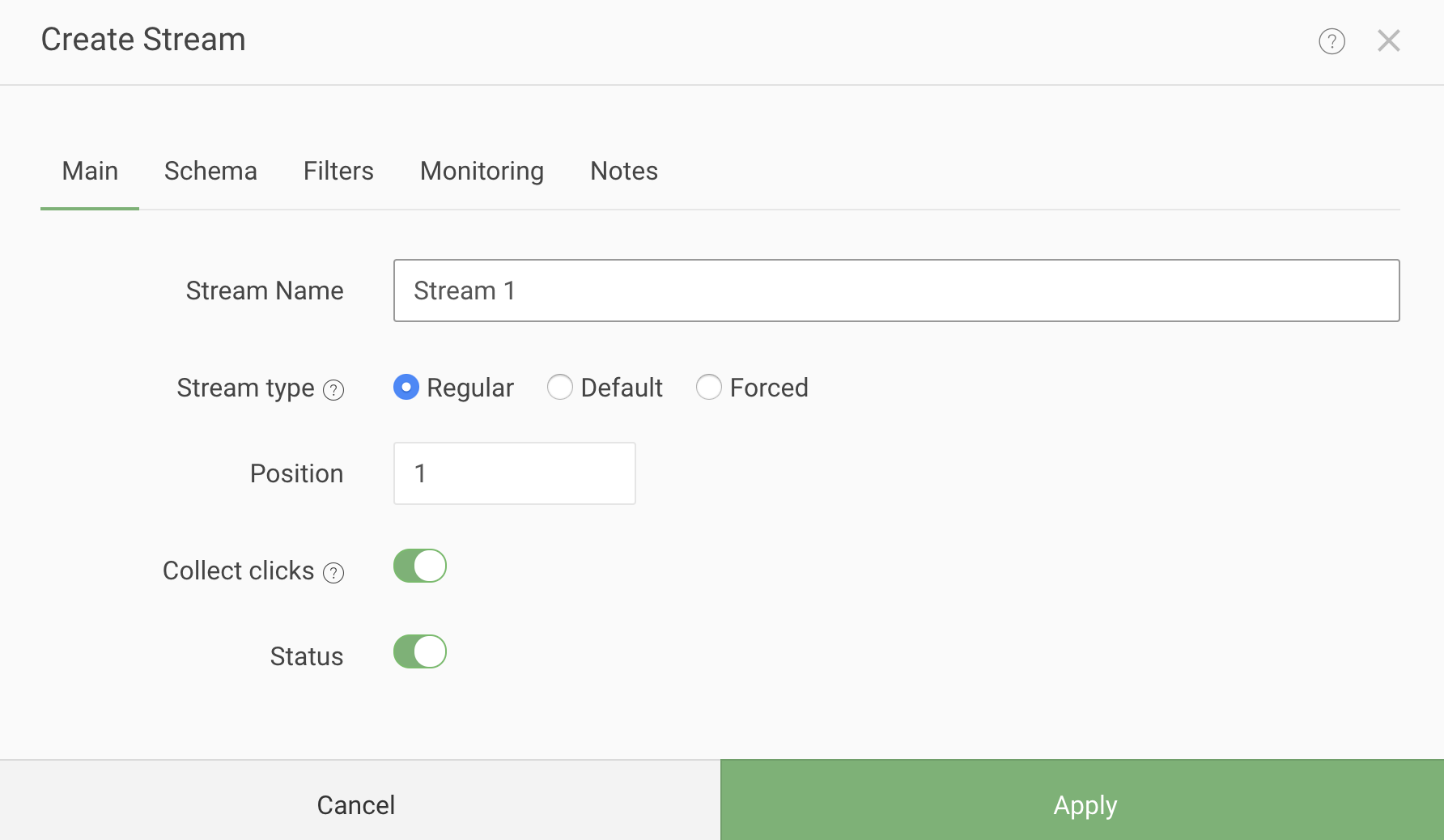 Go to "Schema" tab. Choose schema type and redirect type, which suits your ad.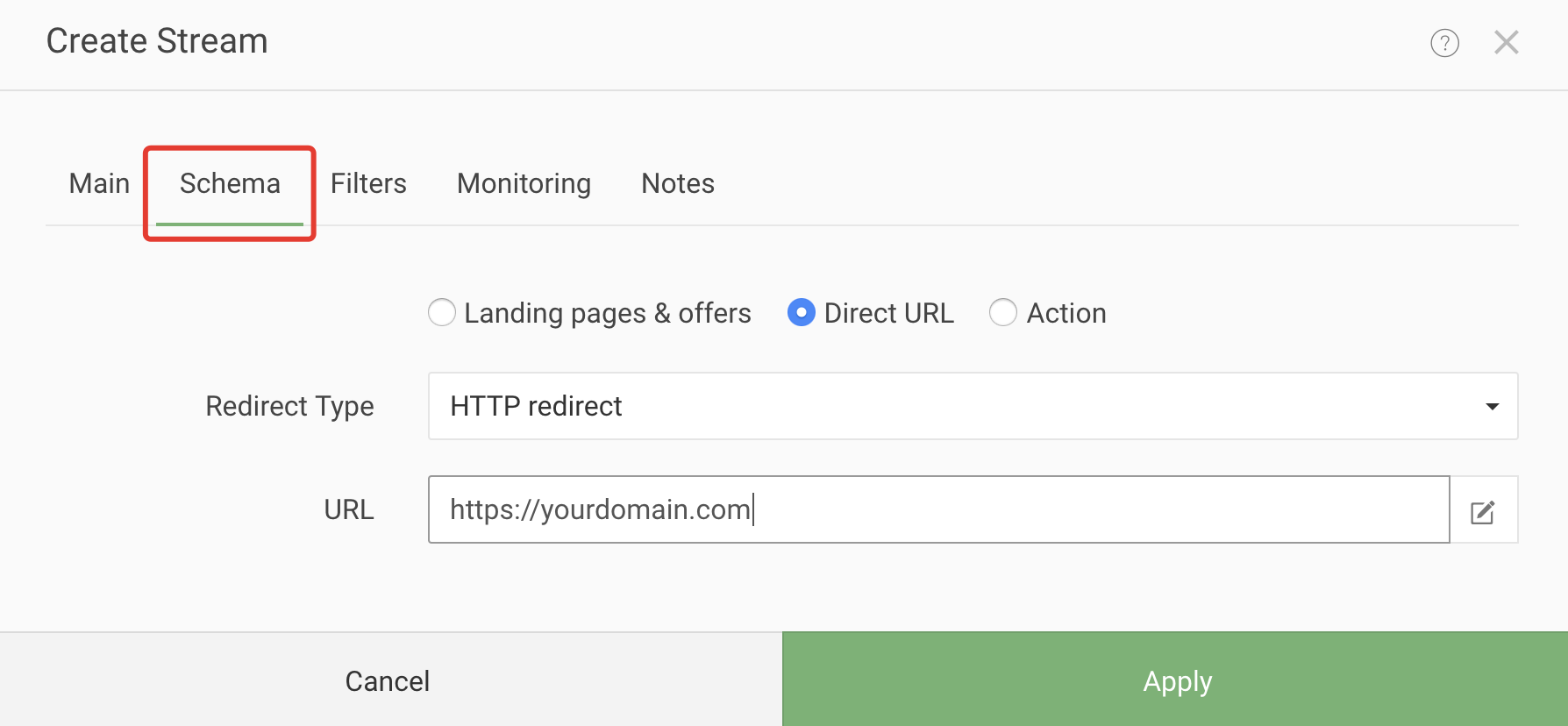 In case you need special filters or to add monitoring tasks, continue in "Filters" and "Monitoring" tabs, but they are not obligatory.
Then click "Create". Your Stream is created.
Creating a Campaign on Bing with the link from Keitaro
Copy the Campaign link from Keitaro and return to Bing Ads:

Click "Create Ad" on Bing "Ads & Keywords" menu:

Paste the link you copied in Keitaro to a "Final URL" field, add the info and save your ad: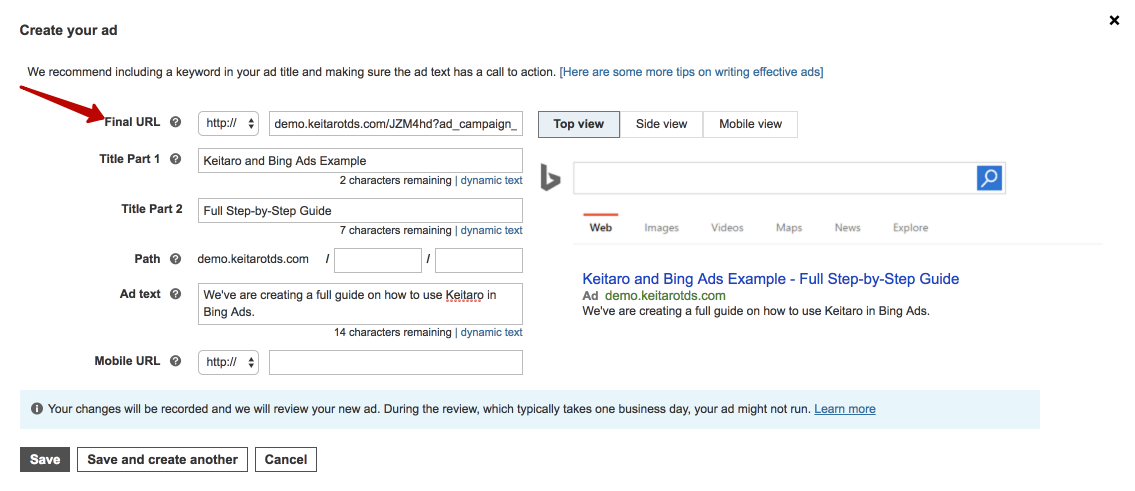 Next, add your keywords and set a budget for your ads. Save the changes.
You will be asked to enter your payment information.
And finally, you go live! Congratulations!

Checking Statistics in Keitaro
Go to your campaign and you'll see clicks and unique clicks at once:

Now you can check the Click Log and Conversion Log, where you can get full info about all clicks and conversion:

An example of our click log:

Keitaro allows users to create and customize tens of different reports, which will help you to track your traffic and optimize your advertising budget.