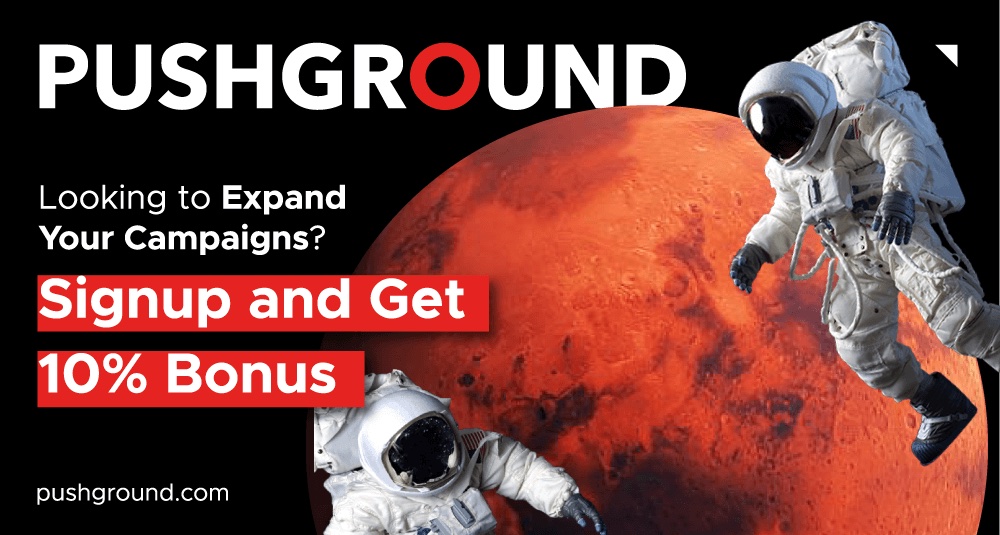 We would like to introduce our friends and trusted traffic partner Pushground!
Backed by their team of expert account managers, integrated fraud filtering, and self-learning performance algorithm, Pushground is an ad network provides a global supply of Push, In-page Push, and Native traffic across verticals including Finance, Crypto, Lead Generation, Dating, Sweepstakes, Mobile Subscriptions, and Gambling.
🥊 Top-performing Formats
Pushground offers premium web push and in-page push traffic from over 130 Geos!
🤖 Auto-Optimization
Sit back and relax and your campaigns raise and lower their bids or pause themselves.
🎯 Advanced user freshness targeting
With over 14 user freshness groups, Pushground is the only traffic source where you can ensure that your Push ad is the first that users see.
💲 CPC Pricing
We offer a minimum CPC of $0.001. Find a complete list of our volumes and rates here.
🧠 Intuitive Interface
With our platform, you can make complex campaigns fast and effortlessly manage countless campaigns.
🌍 1.3 Billion available impressions daily
With traffic from over +175 countries, Pushground offer volumes to scale from every corner of the world.
🏎 Instant campaign approval
No more waiting for your campaigns, we offer instant campaigns approval and real-time data aggregation.
👨‍🔬 Expert advice
Our team of experts has your back providing expertise and insight to help you succeed.
Get a 10% bonus for all new signups by telling your account manager that you are coming from Keitaro.
Signup now at Pushground.com