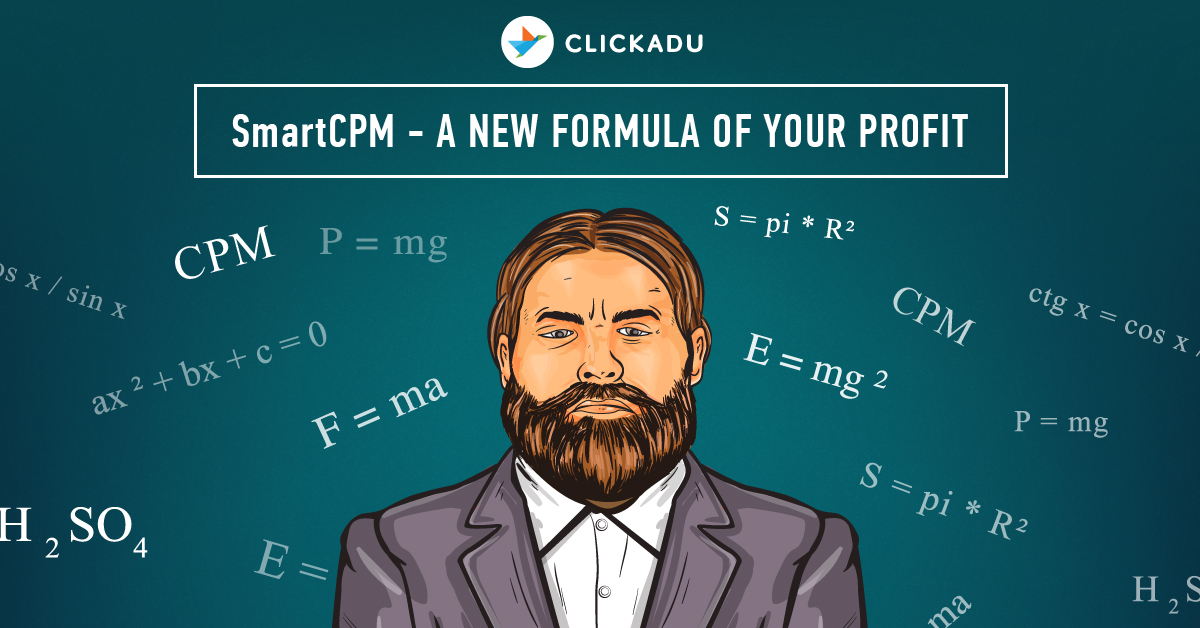 Dear friends,
We come back to you with the great news. By the popular demand, SmartCPM is now available in Clickadu Self-Serve platform.
Never heard of SmartCPM? Let's stack it, pack it, and rack it.
SmartCPM is a dynamic CPM pricing model that works on a second bidding price basis.
To participate you name the ceiling price you're willing to pay for current traffic while creating a campaign. If your bid will be the highest you'll receive a right for a first ad view and pay at the price of the second bidder.
Still got questions raising? Click here for more details!
Interested to give it a try? Join us, use code 'KEITARO' to get 5% cashback for a weekly spend.