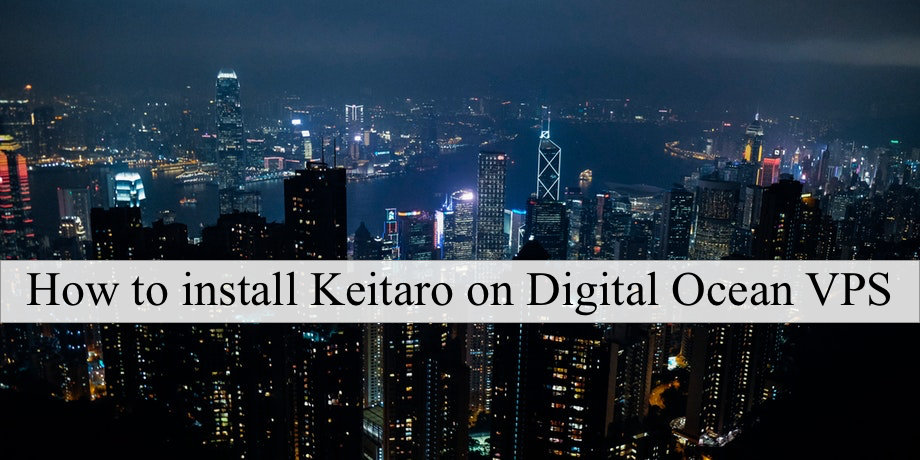 A step-by-step guide on how to install Keitaro on Digital Ocean VPS.
Content
Deploying a Digital Ocean VPS
Go to your DO account and click "Create Droplets" in a Droplet section: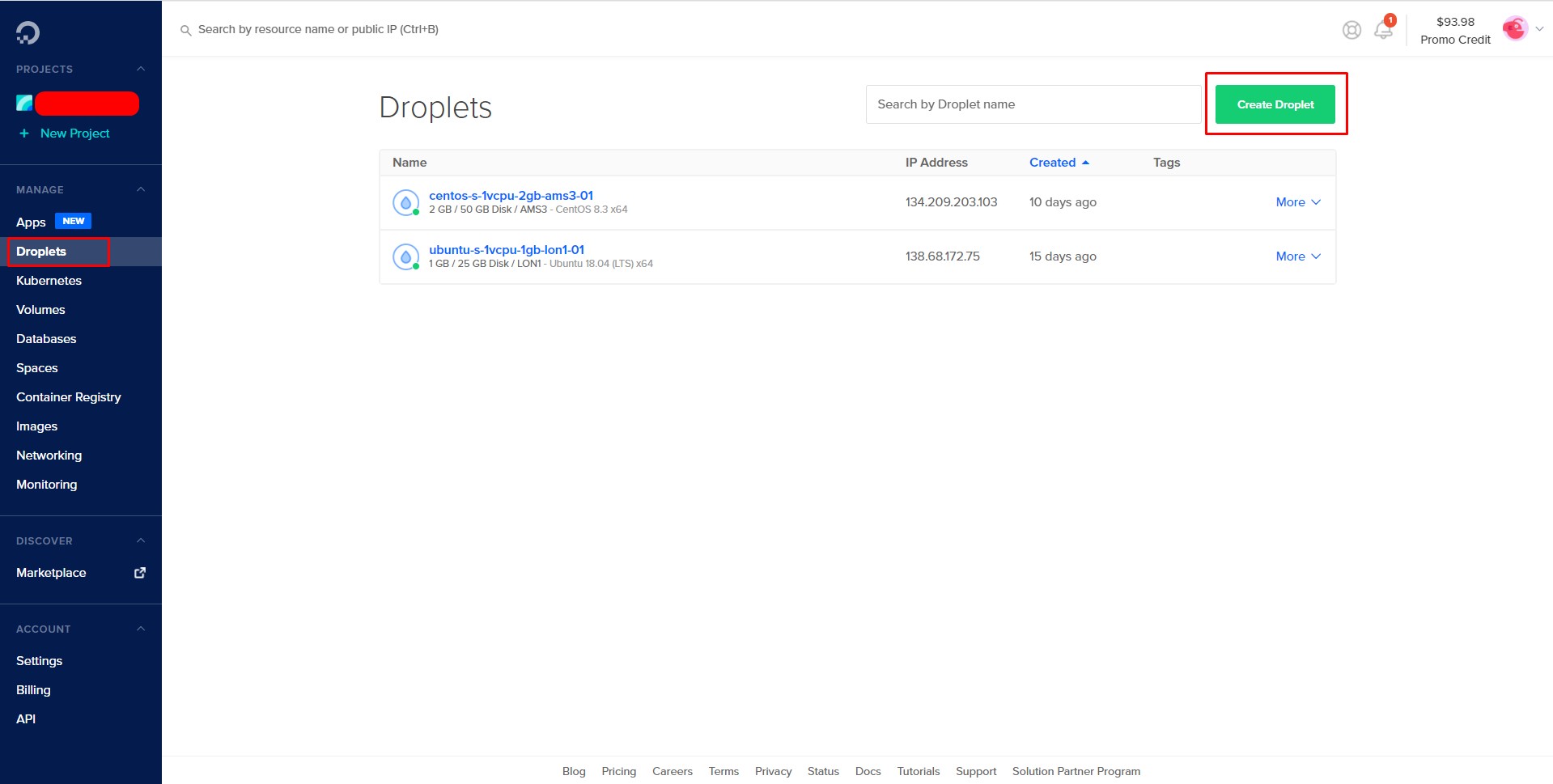 Now choose the VPS configuration. Keitaro works only on CentOS 8×64 servers. Then choose the size of your VPS, depending on the traffic volume you expect. You can find server requirements here.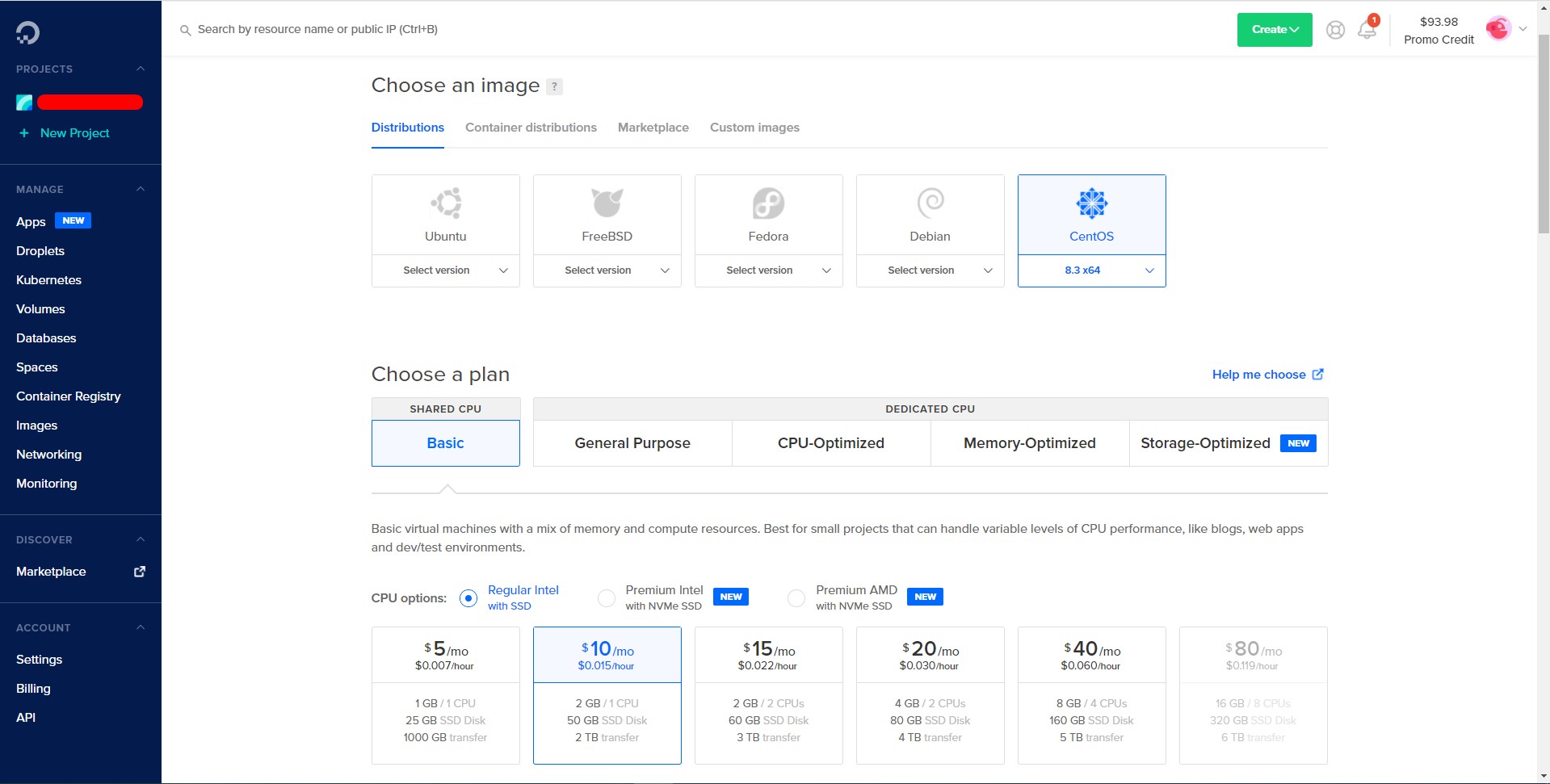 Next, choose a datacenter region. Choose the one, which is closer to the expected traffic geo.

Keitaro doesn't need any additional options and SSH keys. Change the name, type your password and click "Create droplet":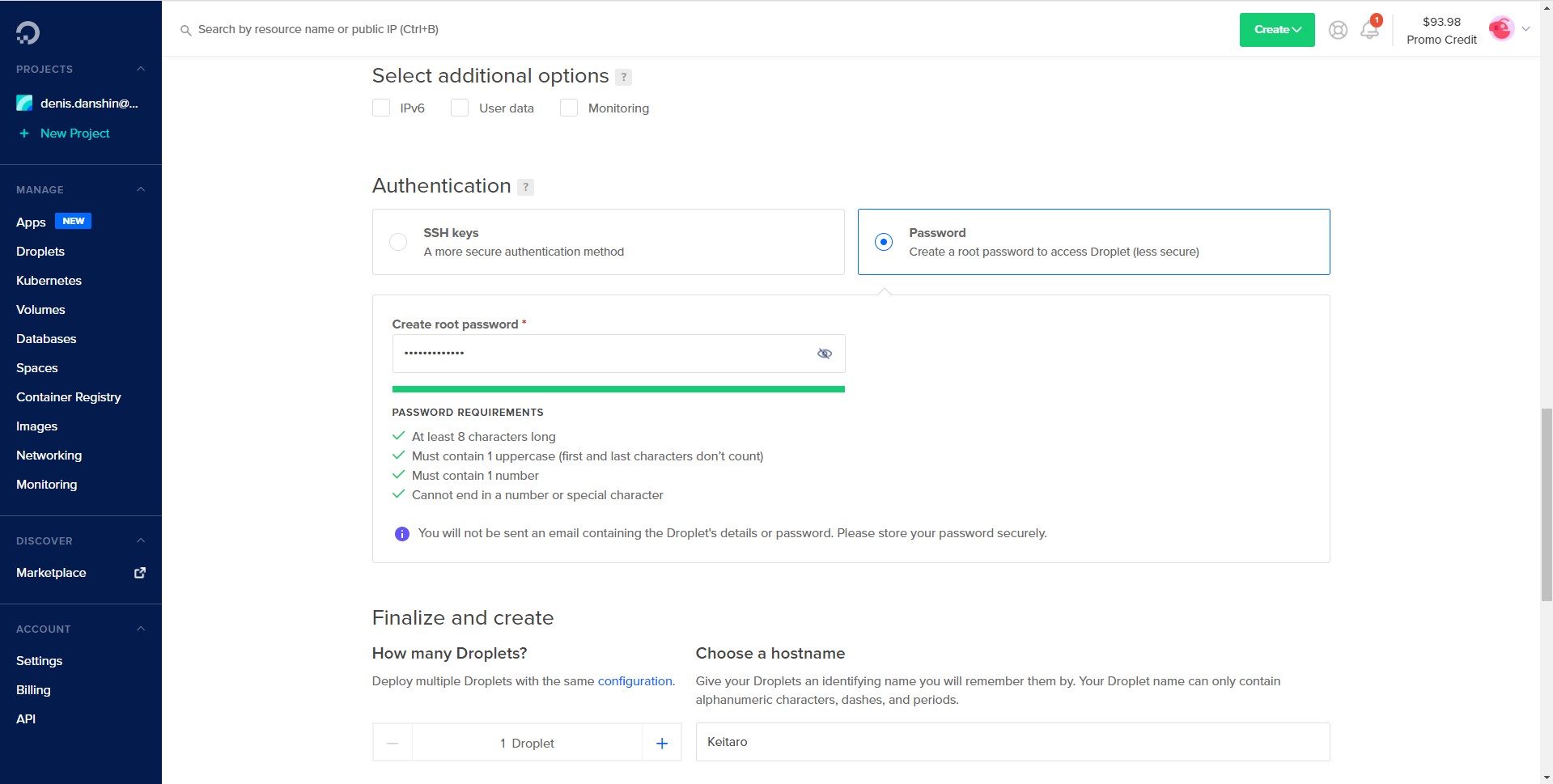 Server deployment may take up to some minutes.
When the VPS is ready, you'll get a notification to your email with a login and password and will see a new droplet in your list (Tab Droplets)
Buying Keitaro License
Copy your VPS IP address and go to your account on https://keitaro.io/
Click "New license"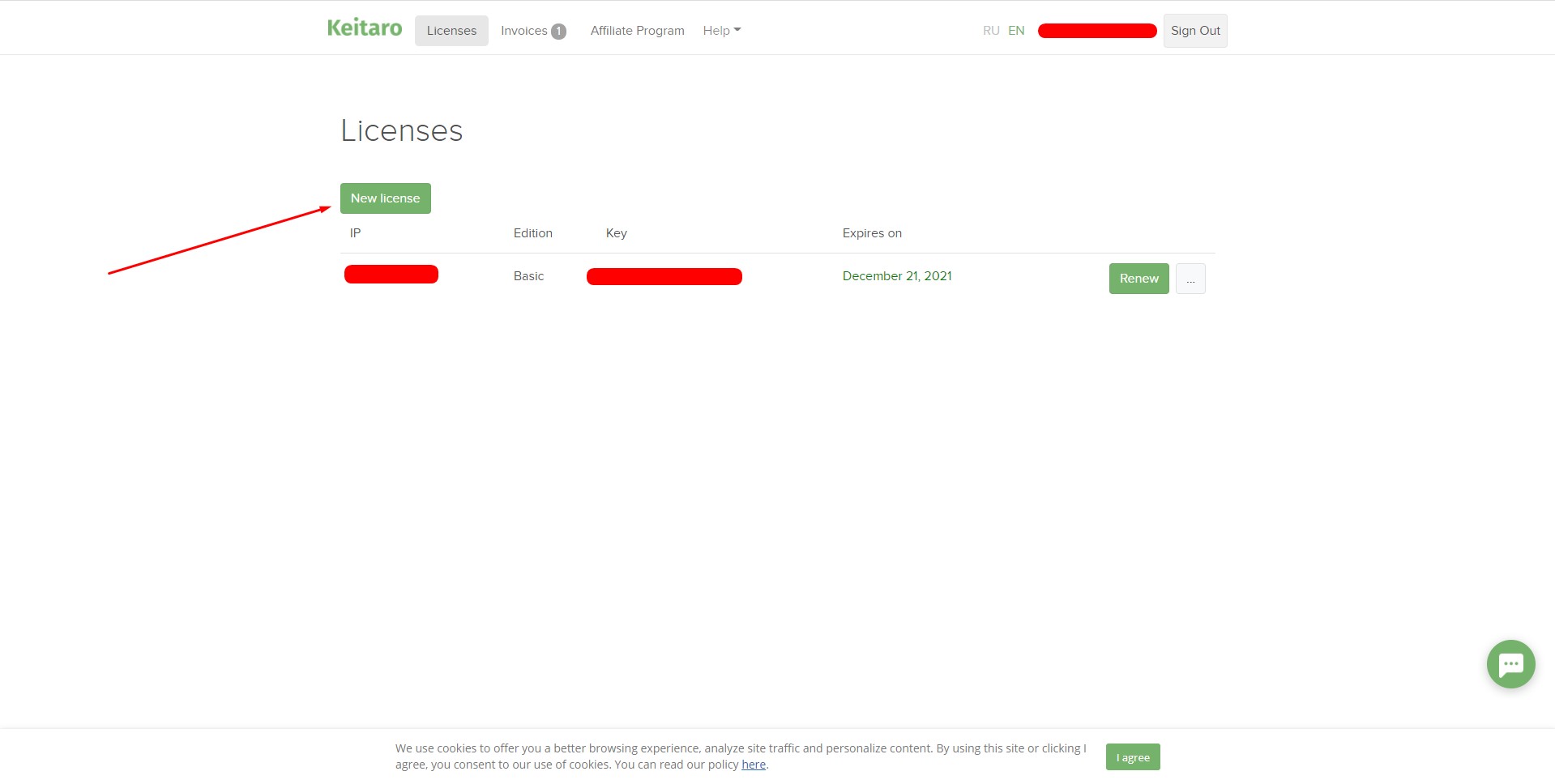 Choose the license duration, edition and enter your VPS IP we copied in Digital Ocean. Pay for the license.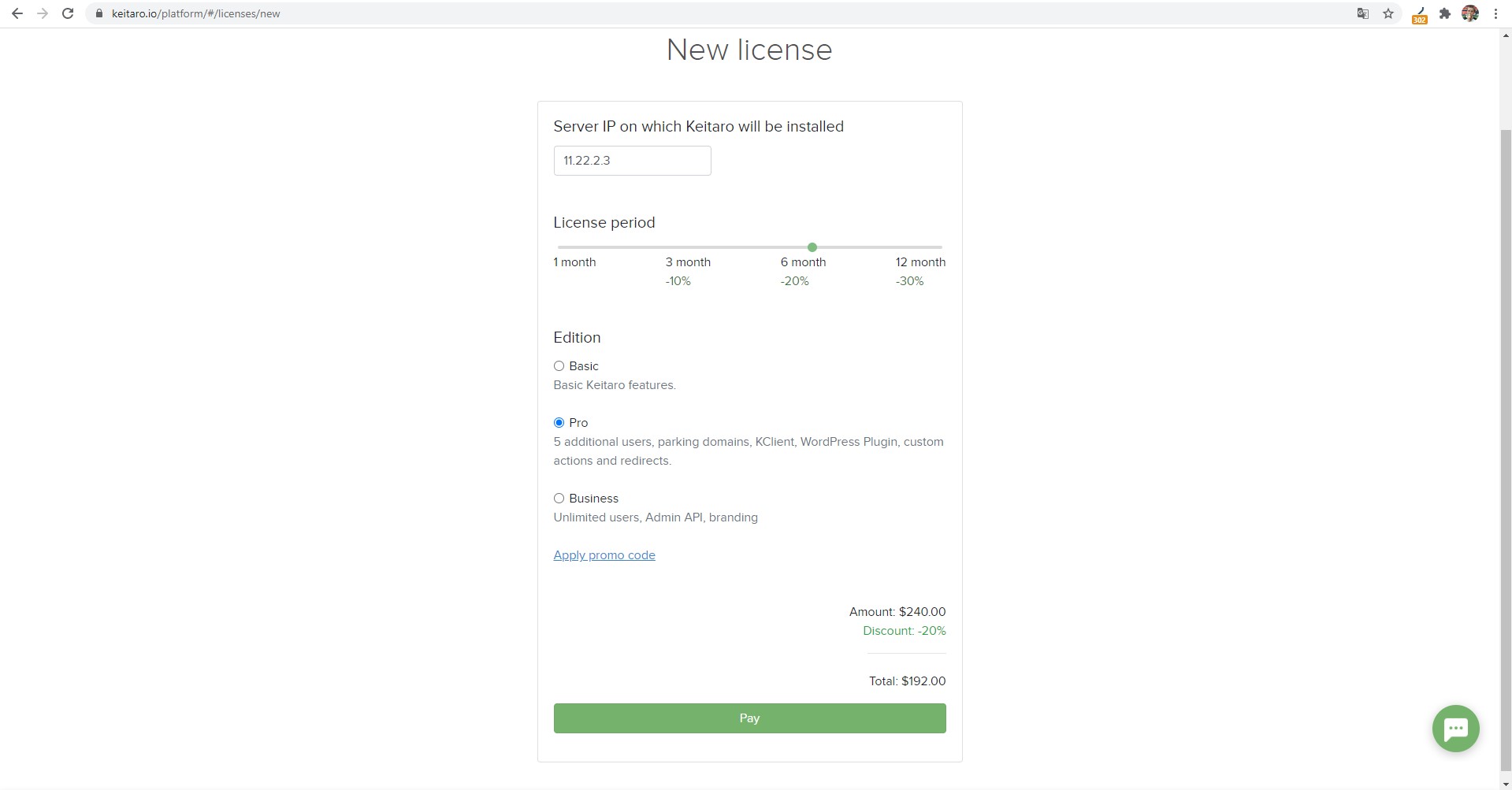 So now you have a Keitaro license for your VPS.
Note: If you need to change your VPS IP address, you can make it anytime in your account on https://keitaro.io/
Installation Process
Click More on your VPS on the Digital Ocean website: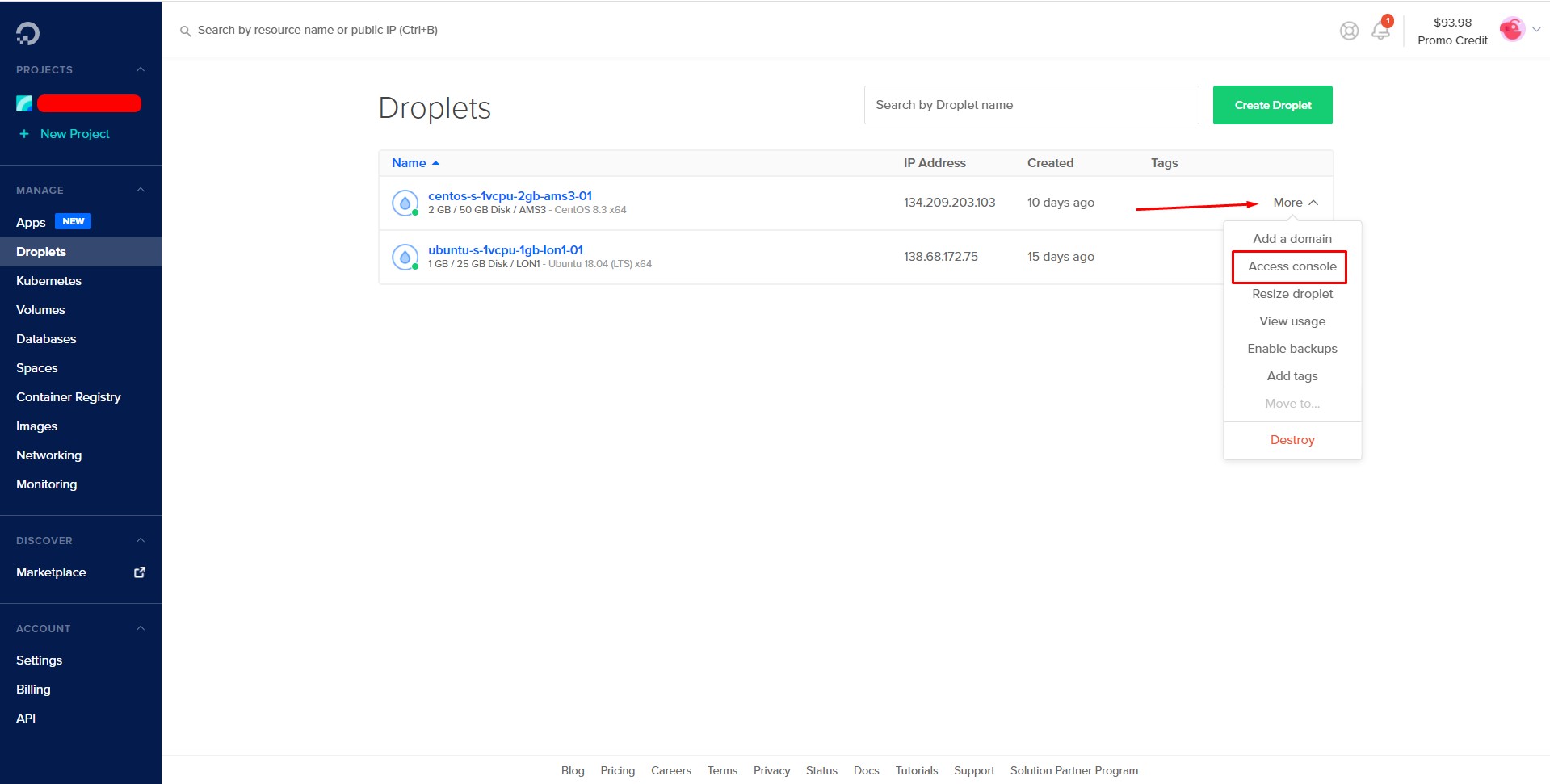 Go to your VPS console (it will be opened in a new window):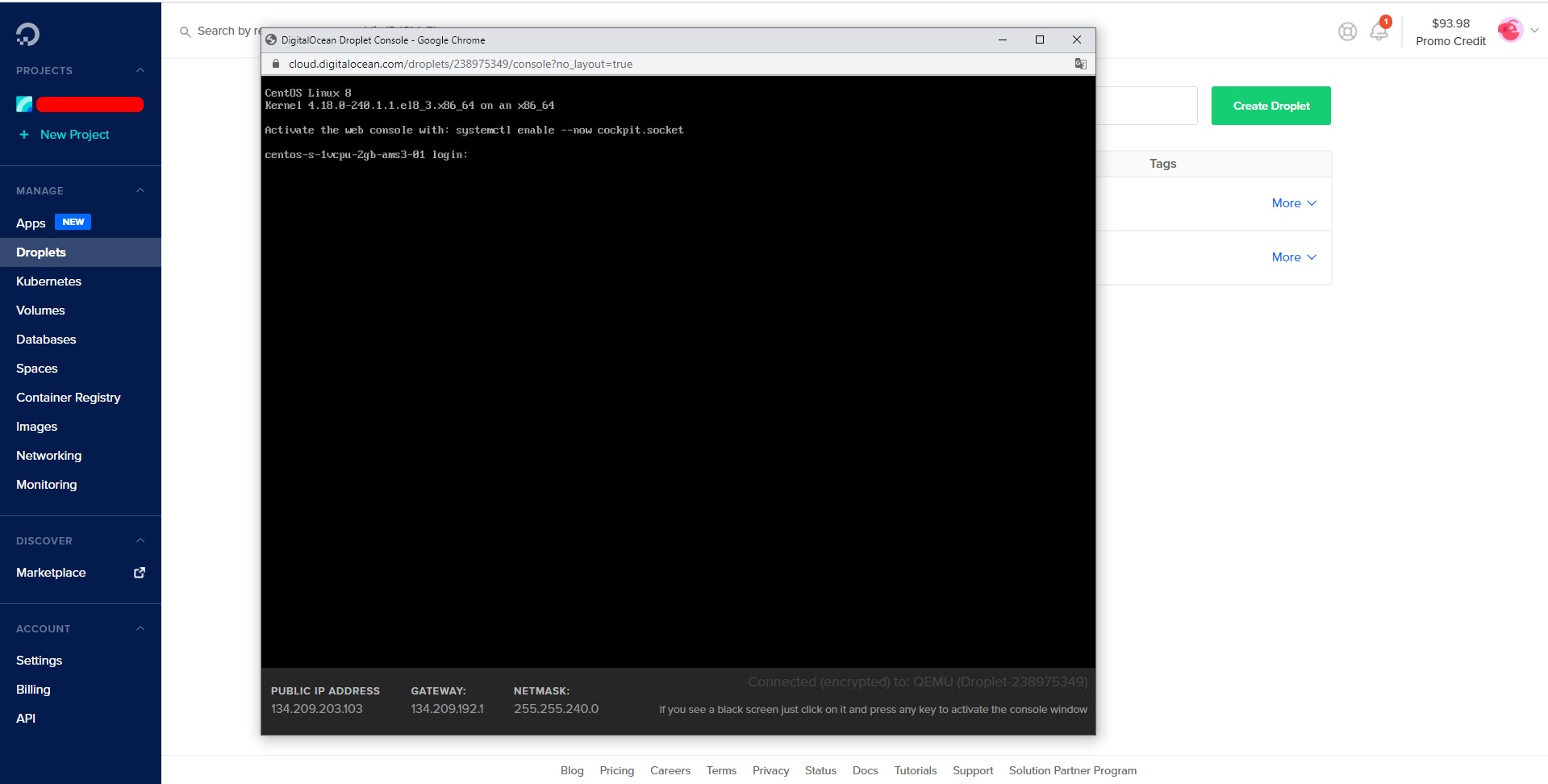 You will be required to log in to your VPS with login and password, which were sent to your email, and then you will need to change the password into yours.
After you successfully change the password and log in to the VPS console, run a command:
curl keitaro.io/current/install.sh | bash -s -- -L en
First, you enter your server IP in a console, then you will be asked to enter your license key.
Go to your Keitaro account and copy the license key you bought before: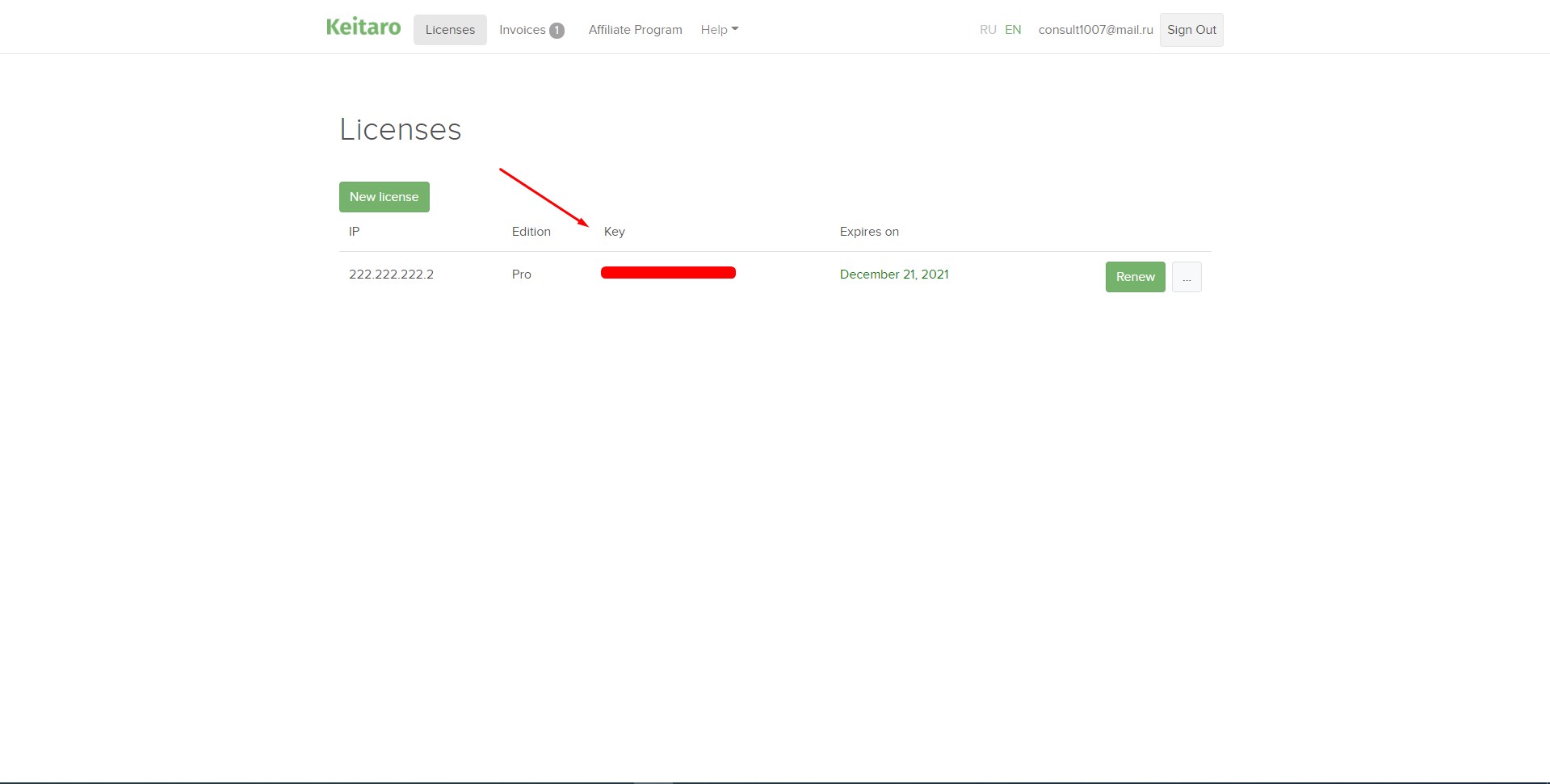 After you enter all this information an installer will:
Install the latest versions of Nginx, MariaDB, Redis, PHP 7

Configure Nginx, PHP-FPM, MariaDB

Install Monit to monitor Nginx, MariaDB, and PHP-FPM

Configure firewall

Connect a free SSL certificate from Let's Encrypt (with automatic extension)

Install Keitaro
Note: The script closes all ports except 22, 3333 (SSH port friendshosting), 80, 443
When the installation is successfully completed, you'll get a link to an admin panel, your login, and a password:

Save this info.
Launching Keitaro Tracker Admin Panel
Follow the link from the installer, and log in using the info you've just saved.
You'll get to a Dashboard and can begin setting up a tracker: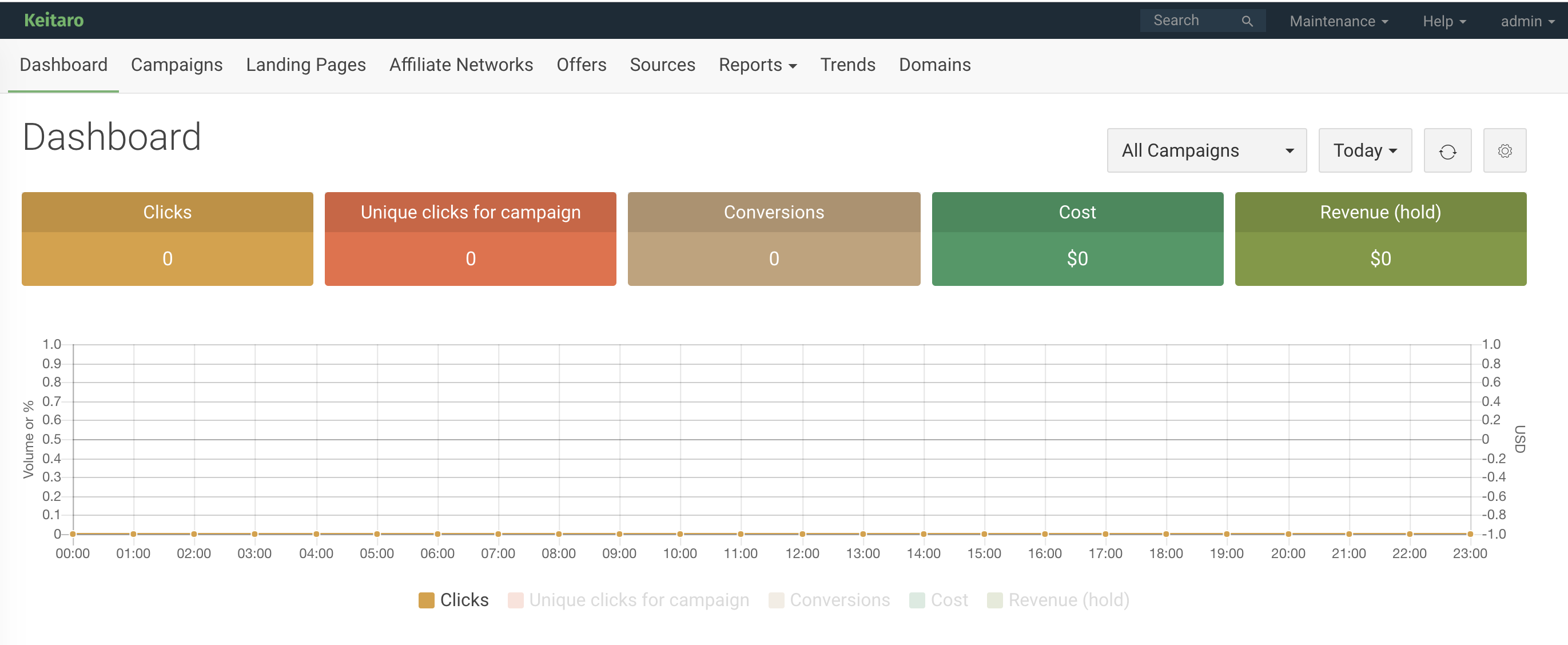 If the installation wasn't completed successfully, go to our Knowledge Database and try to identify and eliminate the cause yourself. If you still have a problem, please contact our technical support support@keitaro.io