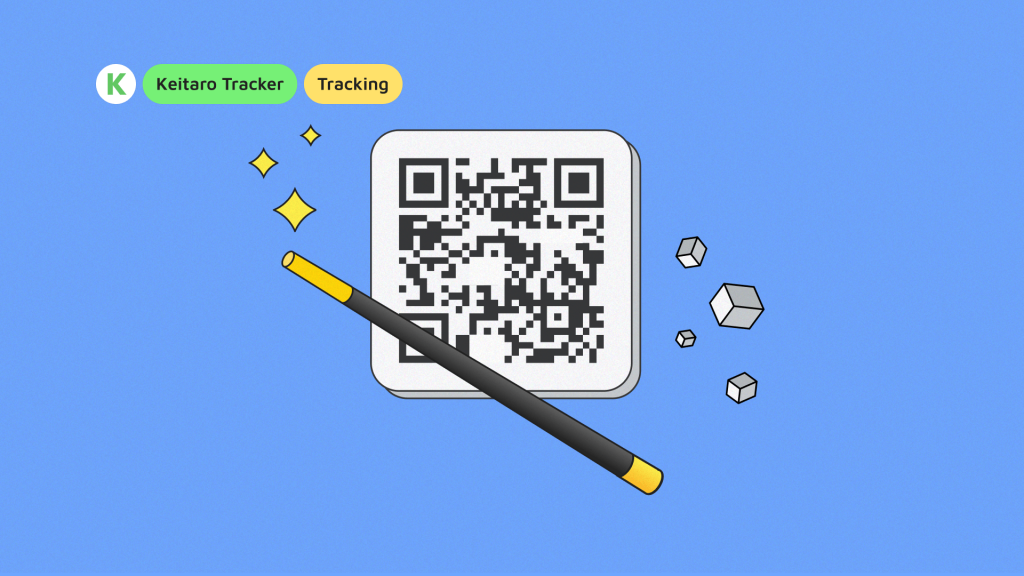 Have you ever considered the old-school offline promotion of events or businesses through stickers, leaflets, or posters? With Keitaro Tracker, you can track who visits your page using a specially generated QR Code that you can place literally anywhere you want, whether in the online or offline world.
Setting this up is extremely easy!
Step 1
Create a Campaign as usual. To do that, click on the Create button in the Campaigns section and fill out its name and domain in the new Flow (that's where the future QR code will lead).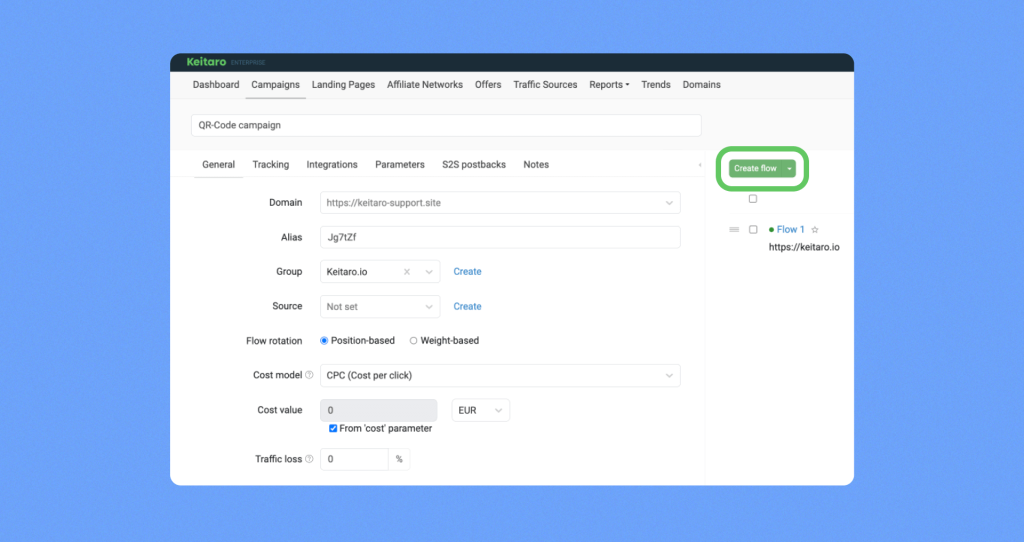 Step 2
Open the Tracking section. Choose tracking method -> QR Code.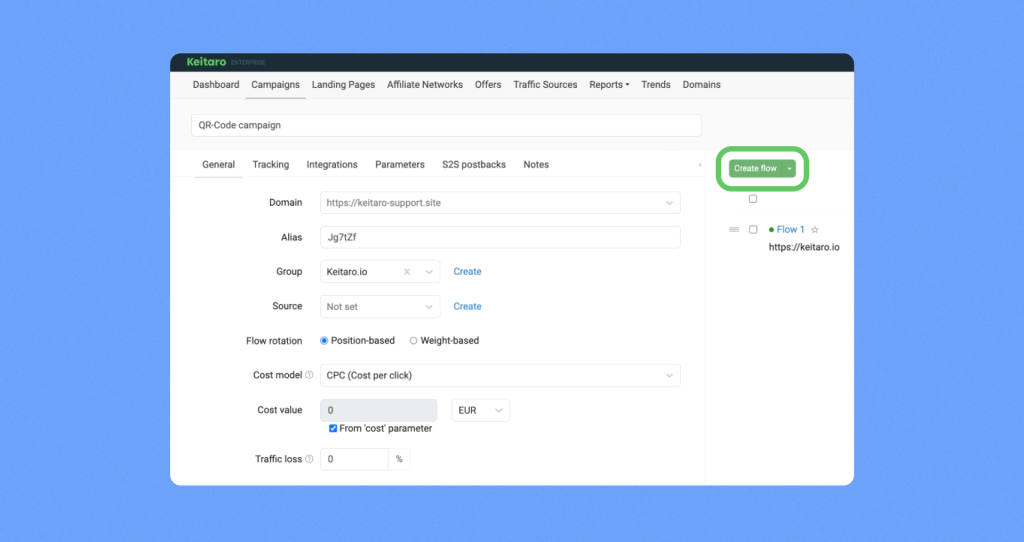 Step 3
Download the QR Code in SVG or PNG and use it on any promotional materials!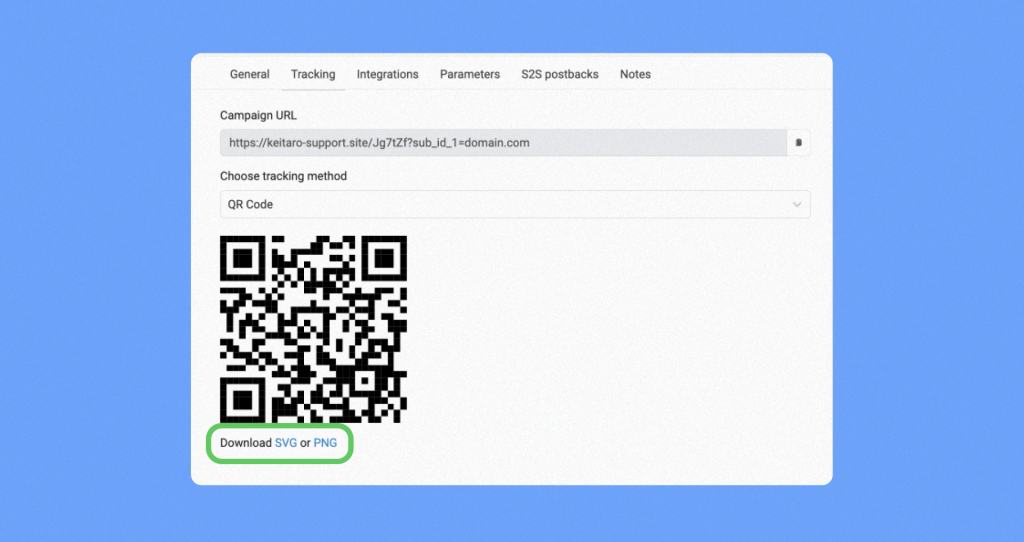 Now you can check how many people visited your website through the QR code in Reports.
In the same section, you can always see additional information on visitors, like their Geos, device type, time when they scanned the code, etc. Group the visitors by IP address to see unique and returning visits.
That's it! Now you can use QR Codes!
Stay tuned for more unusual ways to get the maximum from your Keitaro Tracker subscription!