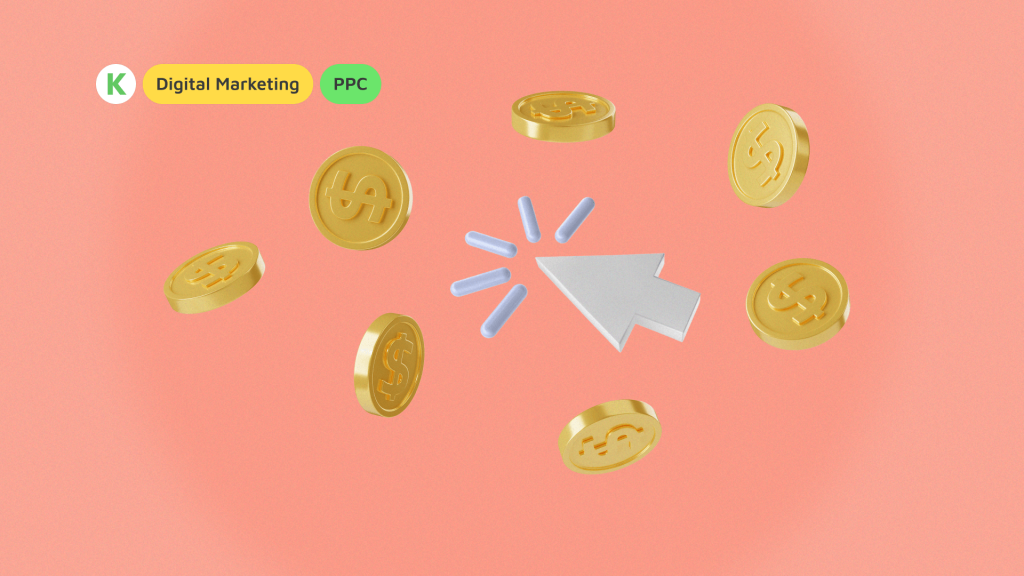 The prospects for PPC (Pay-Per-Click) specialists appear promising over the next decade. The United States Bureau of Labor Statistics projects a 10% growth in employment for advertising, promotions, and marketing managers by 2031. Additionally, an annual average of 35,300 job openings is anticipated in this sector just in the US, primarily driven by the increasing reliance on digital media and the growing demand for digital advertising.
PPC, which involves purchasing website visits through paid advertisement, is often faster than acquiring traffic organically. This paid advertising method is a rapid strategy for enhancing brand recognition, generating leads, and boosting conversions, making it a highly desirable approach for businesses. For instance, spending $2 for a click that results in a $200 sale represents a substantial return on investment. Hence, businesses' keen interest in hiring PPC experts is understandable.
What is PPC, and Why to Become a PPC Specialist?
PPC is a form of online advertising in which businesses only incur costs when users click on their ads, which are usually displayed on search engines like Google or Bing. This method is critical to many companies' digital marketing strategies because it drives more traffic to their website's landing pages. PPC experts play a crucial role in this paid advertisement process by performing keyword research, conducting tests, tracking, and analyzing data to ensure the highest possible return on investment.
A pay-per-click expert specializes in managing and optimizing online advertising campaigns where businesses pay a fee each time their ads are clicked. This individual is an expert in contextual advertising, responsible for drawing users to the website who are likely to make a purchase. A PPC specialist combines analytical and creative skills to strategically design ads, conduct keyword research, analyze data, and refine campaigns for maximum return on investment.
A PPC specialist is essential in developing and managing paid advertisement marketing strategies to promote a company or organization's products and services. They might work as internal employees at marketing or advertising agencies, consulting with clients on campaigns, or be part of marketing departments within a digital agency or organization. Additionally, some PPC experts are independent freelancers, offering their pay-per-click services to clients on a specific project basis, usually under contract.
In general, PPC advertising offers a quick and effective way to increase a business's online presence.
Targeting specific keywords allows companies to reach their intended audience with relevant ads and monitor their performance. If managed well and regularly reviewed, PPC can be cost-effective. It can help businesses meet their marketing goals and achieve a substantial return on their investment.
PPC can be used as a wide term and could include several models of paid advertisement based on different metrics:
Pay-Per-Click: The expert gets paid for every click made on their ad by users.
Pay-Per-Impression: This model pays based on the number of views an ad receives. It is often used on niche-specific websites.
Pay-Per-Lead: Affiliates are compensated for each new lead referred to a business. This method is commonly used in service industries where leads are more valuable than online sales.
Pay-Per-Sale: In this model, advertisers pay a commission for each sale made through ads on an affiliate's site. Revenue sharing, where the publisher earns a portion of the revenue from their ads, is a frequent approach.
Pay-Per-Call: This approach pays affiliates based on the number of phone calls to the advertiser generated by the ads.
Pay-Per-Install: This method, common in mobile app marketing, pays affiliates based on the number of app installations or downloads they help achieve.
What Does a PPC Specialist Do?
Their responsibilities vary depending on their position and employer but generally include:
1. Developing marketing strategies for campaigns or projects, taking into account market research, paid advertisement costs, consumer data, search engine optimization (SEO), trending keywords, and client goals to ensure the PPC campaign targets the right audience and generates revenue.
2. Tracking campaign progress by collecting and analyzing data, providing expert insights into consumer behavior, and assessing against project benchmarks.
3. Communicating with clients about the marketing campaign's direction and progress. They may regularly provide data and insights to show campaign progress or suggest new strategies to enhance success.
4. Modifying campaigns based on expert data analysis and consumer research. They review key metrics like click-through rates and average cost-per-click to optimize PPC ads.
5. Using SEO techniques in crafting digital ad campaigns. This involves researching keywords to improve a company's digital advertising ranking in search results.
6. Conducting keyword research for expert targeting in their ad campaigns.
7. Creating campaigns, including ads, bidding strategies, and targeting settings.
8. Monitoring advertising campaigns to ensure they meet desired benchmarks.
9. Optimizing pay-per-click campaigns based on the insights from data analysis.
10. Designing landing pages that lead to high conversion rates.

Must-Have PPC Specialist's Skills
A PPC specialist must have a range of skills to handle the varied aspects of the job.
Firstly, he must have strong analytical skills. Campaign success often depends on interpreting data and making informed adjustments to enhance performance.
Effective communication skills are crucial for PPC specialists. They must clearly articulate ideas and strategies to team members and clients to ensure that the PPC campaigns align well with the business objectives and overall marketing strategy.
Creativity plays a significant role in PPC. Expert specialists should be adept at crafting engaging ad copy and using visuals that capture the target audience's attention while considering best SEO practices, including keyword count and quality.
A PPC specialist should be familiar with and proficient in using features of various ad networks, such as Google Ads and Bing Ads.
Effective time management is critical for PPC specialists, especially those working in agencies and handling multiple clients. They must organize their workload and manage their time efficiently to ensure all campaigns are given the required attention.

How to Become a PPC Specialist in 2024: 5 Easy Steps
To start a career as a PPC specialist, you may consider the following steps:
1. Learn About PPC
Begin by thoroughly understanding what PPC is and its importance in advertising. Research the history and growth of PPC advertising to grasp the origins and significance of paid advertisement for companies. Engaging with experienced PPC specialists through social media, forums, or job platforms for insights and career advice is also beneficial.
2. Take a Copywriting Course
Once you understand the PPC field, taking a copywriting course can be beneficial. Copywriting is crucial for creating content for specific audiences. Improving your copywriting skills can significantly impact the effectiveness of your PPC campaign in digital marketing. Learning copywriting is not just about learning how to write an engaging text. It's also about finding the correct information, strategic keyword placement, and formatting.
3. PPC Certification
Gaining certification in PPC platforms can further develop your skills in paid advertisement. Social networks and search engines offer certifications that cover the essentials of creating PPC ads. Consider certifications like Google Ads Certification, Meta Blueprint, and Microsoft Advertising Certification, each of which provides unique insights into PPC advertising.
4. Master PPC Tools
Being familiar with various PPC tools is essential. These include tools for keyword research, analytics, ad creation, and more. Important tools to learn include Google Ads Editor for tracking campaign metrics, SEMRush for competitive analysis, Google Analytics for data configuration and analysis, and Google Keyword Planner for keyword research. There are a lot of software aimed to assist pay-per-click experts, such as instruments to track, research, and analyze campaigns. Research and test as many as possible to find the correct ones for you.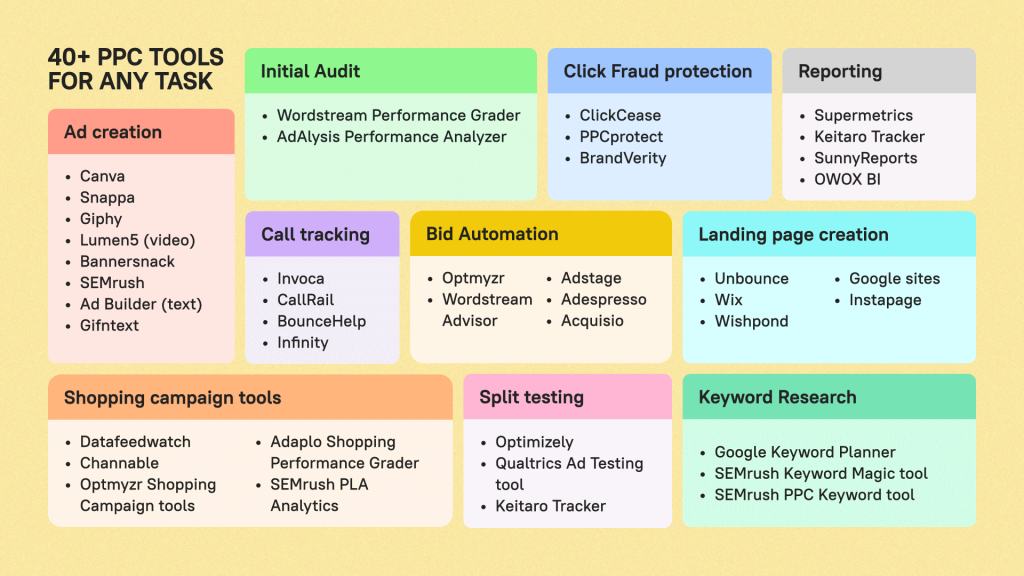 5. Stay Updated with PPC Trends
Digital marketing constantly evolves, and staying informed about the latest PPC trends in the digital paid advertisement is crucial. Regularly following reputable digital marketing blogs can help you stay up to date. When choosing which sources to follow, consider factors like content quality, author reputation, posting frequency, and domain authority. Learning about new developments and strategies in PPC is vital to a successful career in this field.
The role of a PPC specialist is becoming increasingly important. With the projected growth of the advertising sector, PPC experts are poised to be in high demand. Their ability to drive targeted traffic through paid advertising is invaluable for businesses looking to enhance brand recognition, generate leads, and increase conversions. Therefore, the future looks bright and offers opportunities for those interested in pay-per-click advertising.