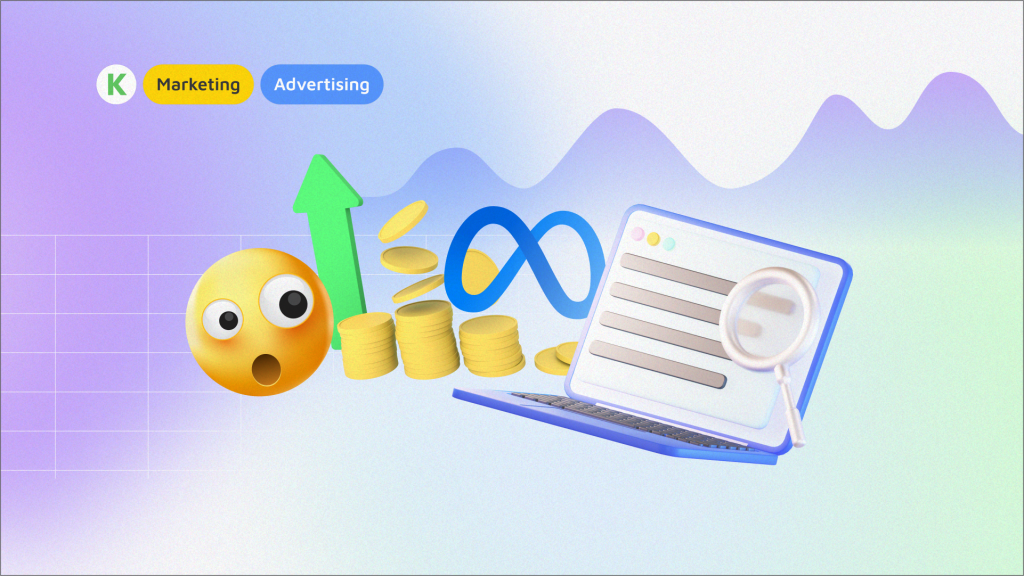 The thought of having a sneak peek into your competitor's ad strategies on platforms like Instagram or Facebook is enticing. Crayon's 2021 State of Competitive Intelligence reports that 96% of businesses perceive their competitors' social media activities as invaluable competitive insights. Using every tool at your disposal to gain them is essential, with the Meta Ads Library standing out as a paramount resource.
Understanding Meta Ads Library
The Meta Ads Library (formerly known as Facebook Ads Library) is a comprehensive, searchable database encompassing all active and past ads on Meta's platforms. This initiative was introduced after the 2016 Facebook political ad controversy to create unmatched transparency. Thus, users can view any ad posted within the past seven years. Since its inception, this tool has become an indispensable asset for marketers and advertisers to conduct competitive analysis.
Using Meta Ads Library
Executing a successful social media ad campaign demands strategic planning. To fortify your strategy, understanding your competition is crucial. The Meta Ads Library provides a panoramic view of your competition, equipping you with actionable insights.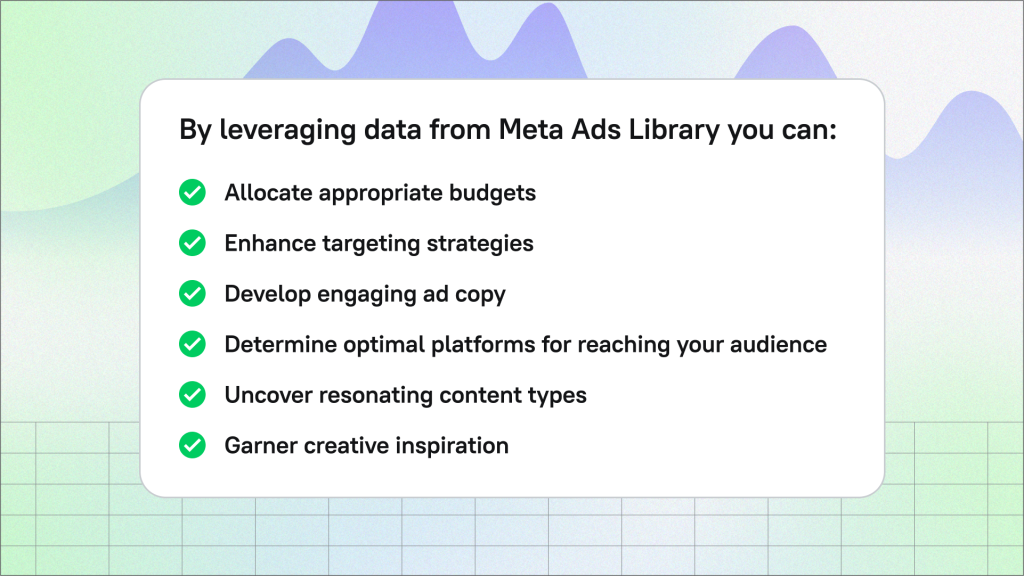 Here's how you can use Meta Ads Library:
Access facebook.com/ads/library.
Conduct keyword searches. Set your location to your target territory, select "All ads," and input the keyword for your product.
Use the Advertiser filter to uncover your competitors' brand positioning, tone, and audience targeting methods.
Refine your searches by specific countries or regions to gain insights into location-specific ad strategies.
Use multiple filters for your search, like language, platform, media type, active status, and impressions by date. 
Platform-specific filters help in understanding how competitors employ multi-channel strategies.
Media type filters determine which ad formats resonate most with your audience.
Impression date filters help to understand ad performance trends during specific periods.
Active status filters assist in determining the lifespan of ads, helping deduce patterns of successful campaigns.
6. Marketers often A/B test ads. If a competitor's ad showcases multiple versions, it's a tell-tale sign of their testing approach. Emulate these strategies to optimize your own ad performance.
Harnessing the Meta Ads Library's potential is straightforward, but extracting meaningful data requires a systematic approach. Documenting insights in tools like Excel facilitates a comparative analysis. For novices, numerous competitive analysis templates can provide a starting point.
With this tool at your fingertips, optimizing your social media marketing campaigns has never been more accessible. Your ads can effortlessly outshine the rest by understanding the competition, refining strategies, and implementing informed decisions.