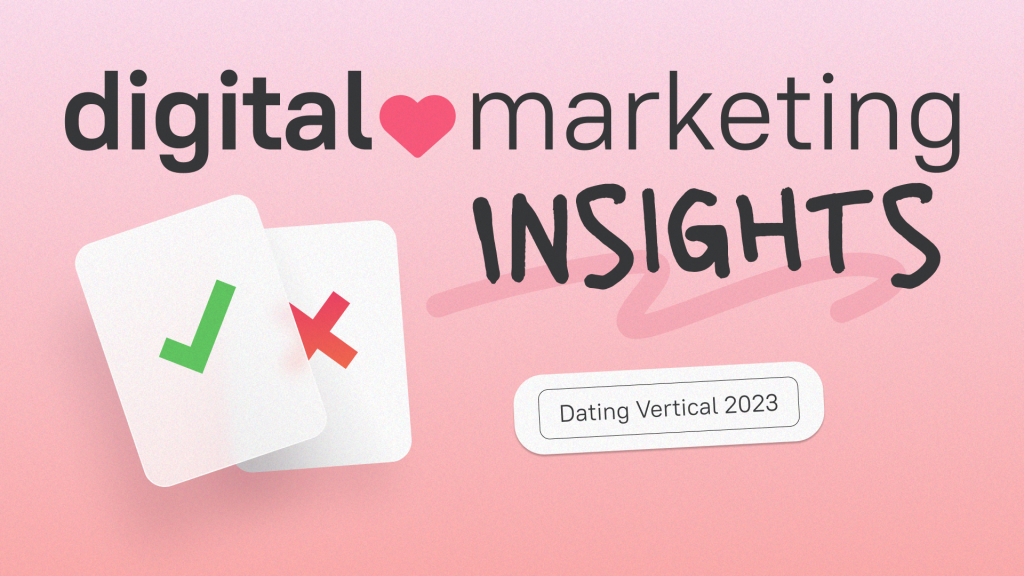 Online dating is set to touch the dizzying heights of $10.49 billion by the end of 2023. Consequently, affiliate marketers have an exciting panorama of opportunities to navigate. Staying on top of the latest trends is a necessity rather than a luxury. We're here to explore the changing face of online dating and the concurrent trends in affiliate marketing for H2 2023.
Four Emerging Online Dating Dynamics
Women Take Charge
In 2023, we are witnessing a significant shift as platforms like Bumble find that interactions are increasingly initiated by women. This paradigm shift, driven by modern dating apps, is leading to longer and potentially more relationship-enhancing conversations and points to an interesting shift in the gender dynamics of the user base. As a result, traditional dating norms are being redefined and a female-led dynamic is being promoted that promises deeper and more meaningful relationships. Have you ever tried targeting women for dating campaigns or pretending to be a woman in campaigns aimed at men? This might be a strategy you should try.
Hot or Not
The traditional emphasis on physical attractiveness in dating apps is being replaced by a deeper search for emotional connections and meaningful conversations. According to Bumble's data, there is a significant shift away from strict physical preferences. 38% of people are abandoning the concept of the ideal type and 63% are prioritizing emotional availability over appearance. A similar trend can be observed in advertising. Users connect better with images that show everyday people.
Long-distance relationships
Geographic distance is no longer a major barrier to dating, with 33% of Bumble users are now open to long-distance relationships. This trend underscores the cultural shift towards online communication as a fundamental part of modern romance and proves that love truly knows no boundaries. So the advertising creatives might not only include information about "local prospects" International dating agencies are on the rise.
Rise of openness
Open dialogs about intimacy in the early stages have become the new standard. About 53% of people are in favor of bringing up sexual topics early in their relationship, and 40% feel comfortable having open conversations about intimacy. This transparency is a beneficial opportunity for advertisers to develop adult-friendly promotional materials for mainstream dating services, capitalizing on the wide openness of modern dating users.
2023 Trends in Dating Affiliate Marketing
Dating is still a powerful niche in affiliate marketing, and in 2023 there are no signs that this trend will change. Here are some fundamental changes to expect:
Geographic Expansion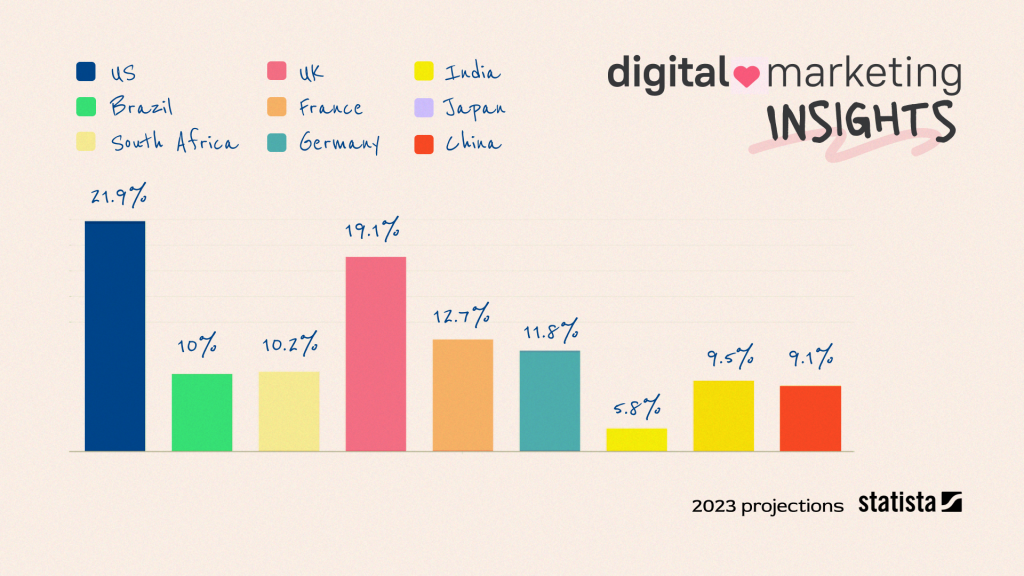 While the U.S. remains a strong source of vertical partnerships, the winds of change are blowing toward Europe and Asia. Keep an eye on emerging markets such as China, Germany, France, India and South Africa.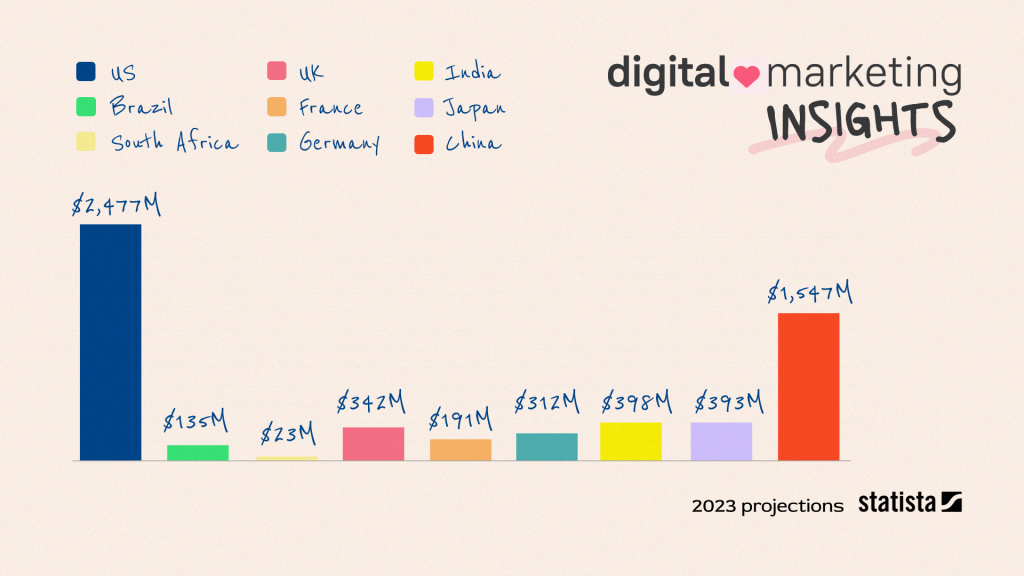 Embracing Alternative Traffic Sources
Marketers are looking for alternative traffic avenues as platforms like Facebook and Google restrict certain creatives. Push and in-page push notifications promise fresh audiences, high CTRs, and cost-effective clicks. Moreover, native ads are another viable option, blending with website content for a non-disruptive user experience.
Deep Dive into Audience Research
It is important to understand your target audience. In the US, for example, LGBTQ dating has overtaken traditional dating. Age demographics tend to be younger users, with a nearly equal gender split (32% men vs. 28% women). If you find a nontraditional dating service, you can use it – it could convert well!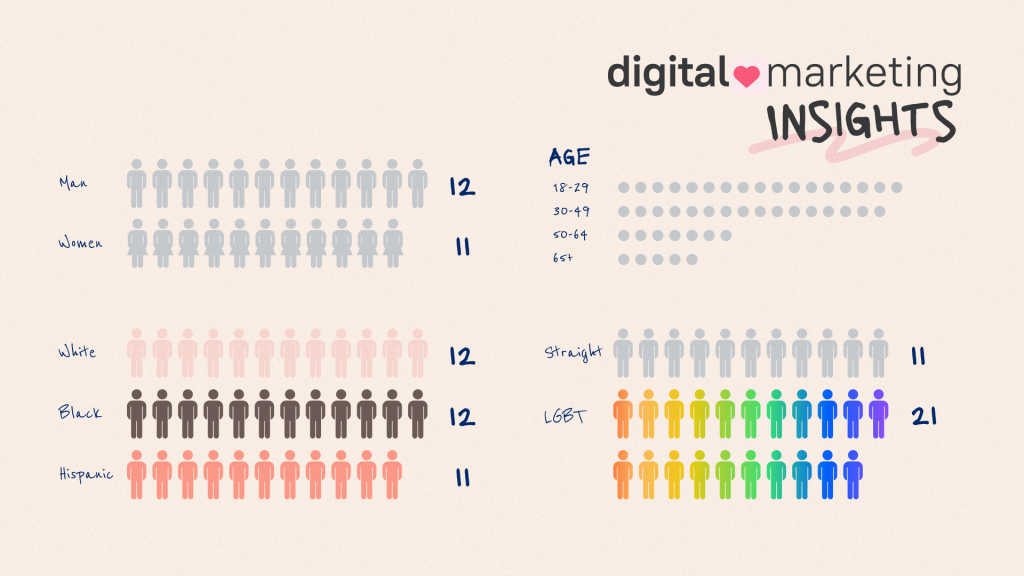 In short, H2 2023 brings many exciting developments for the online dating side of affiliate marketing. By keeping up with these trends, marketers can tailor their strategies to the changing needs and preferences of the dating audience and ultimately strengthen their ROI.