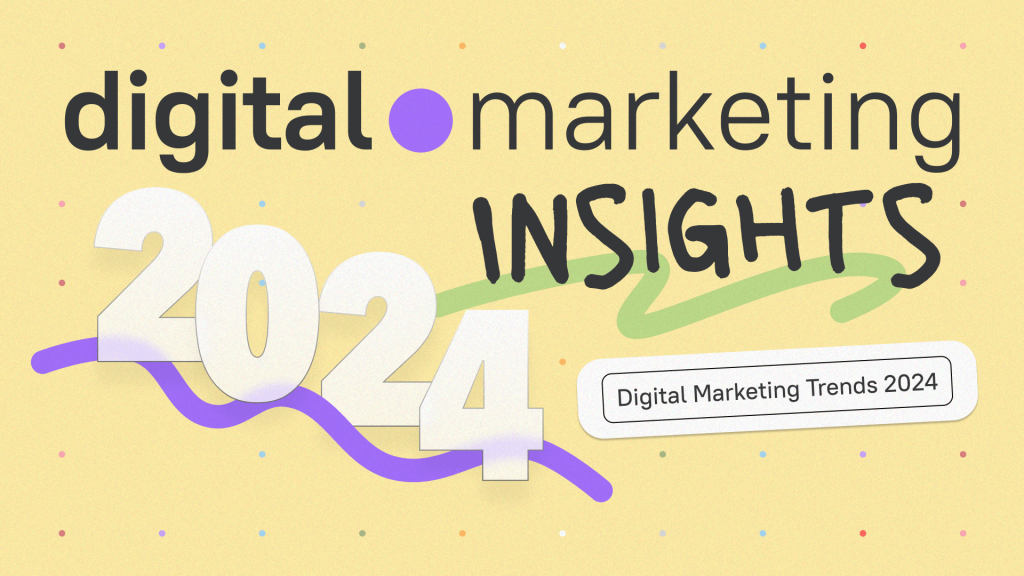 According to Warc Media, global advertising spending by channel is projected to remain somewhat the same in 2024, compared to previous years, except for search engine spend, which will decline by about 20.81% since 2021.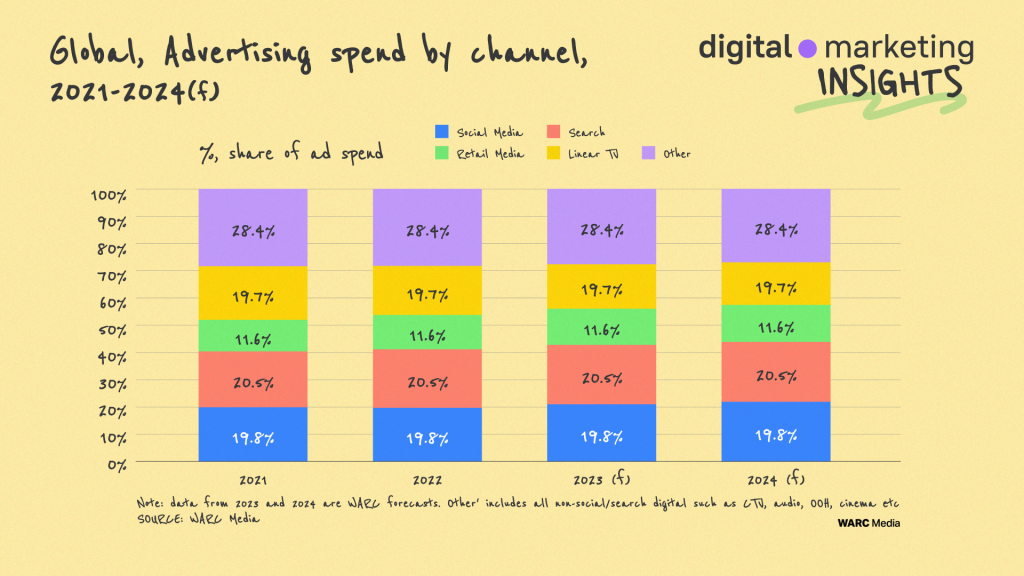 Rise of Video Advertising
Video Advertising is predicted to grow to $91.95 bn by 2025 (Statista), or by 4.7% (eMarketer).
TikTok and UGC will remain popular and continue dominating the consumer video segment. In fact, short-form videos, such as TikTok, Instagram Reels, and YouTube Shorts, were voted by marketers (39%) as the formats that bring the highest ROI.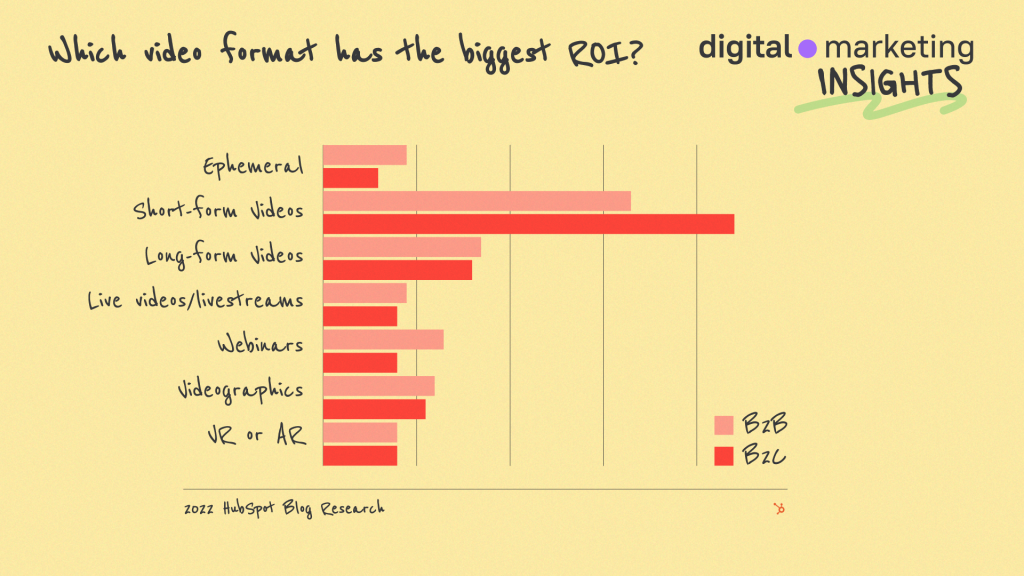 YouTube ad spending will likely increase, as the WARC Media researchers forecast that the platform's ad revenue will accelerate by 10.3% in 2024, reaching $33.5 billion by the end of the year.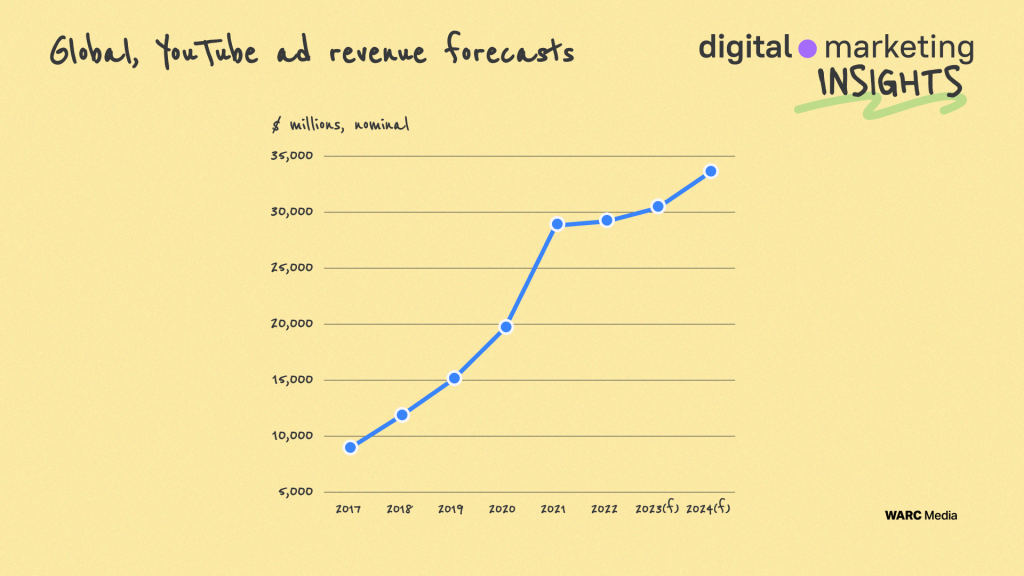 The top category for ad spend on YouTube is retail, which is projected to reach $4,564 million in 2024.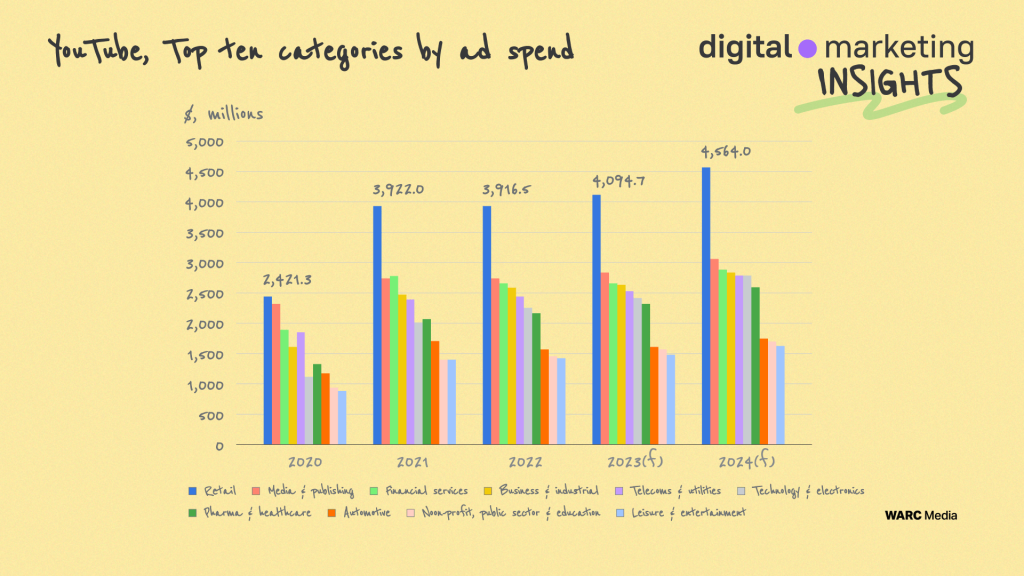 Social Media Keeps Growing
According to Statista, the share of internet users who use social networks worldwide will slightly increase from 81.9% in 2023 to 82.3% in 2024.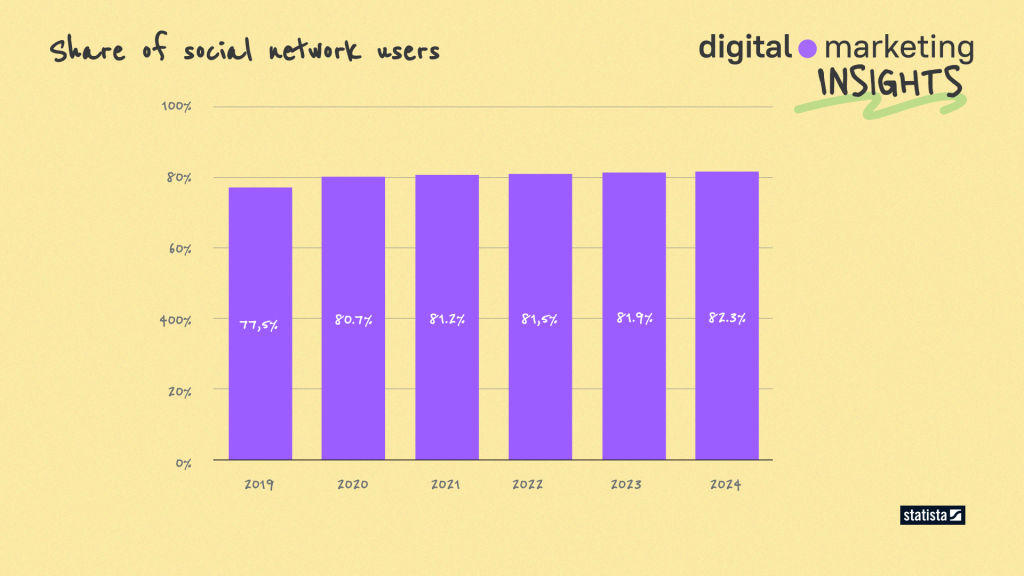 Millennials and Gen Z are the most frequent users of social media platforms. The Top 3 countries with social media users are China (1.02bn), India (744 mn), and the USA (302 mn).
According to GWI Survey data, Instagram is currently the most popular service with Gen Z, followed by TikTok and Snapchat, and they are projected to grow in 2024. Almost half (48.5%) of Gen Z responders reported using TikTok more than once per day. The amount of time projected to be spent on TikTok will grow to 58.4 minutes per day for US adult users in 2024.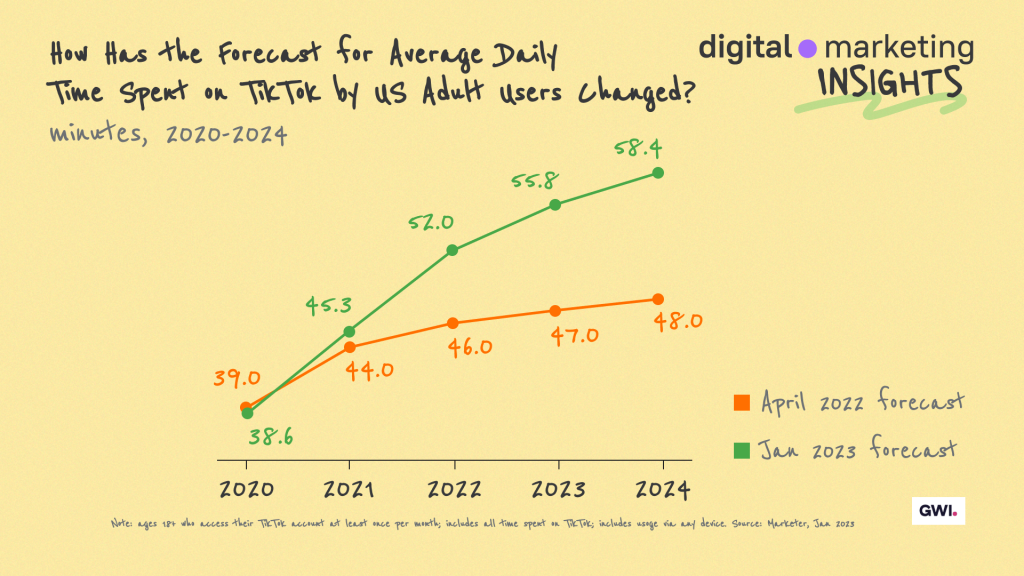 Currently, the largest social media platform with 3.03 bn users is Facebook, but its numbers will likely plateau in 2024.
Changing Consumer Behavior
Nearly ⅓ of all US digital buyers will make purchases internationally in 2024. That is 71.8 million US consumers ages 14 and older, up nearly 25% since 2019. The US now ranks in the middle of the 21 countries in terms of cross-border buyer penetration.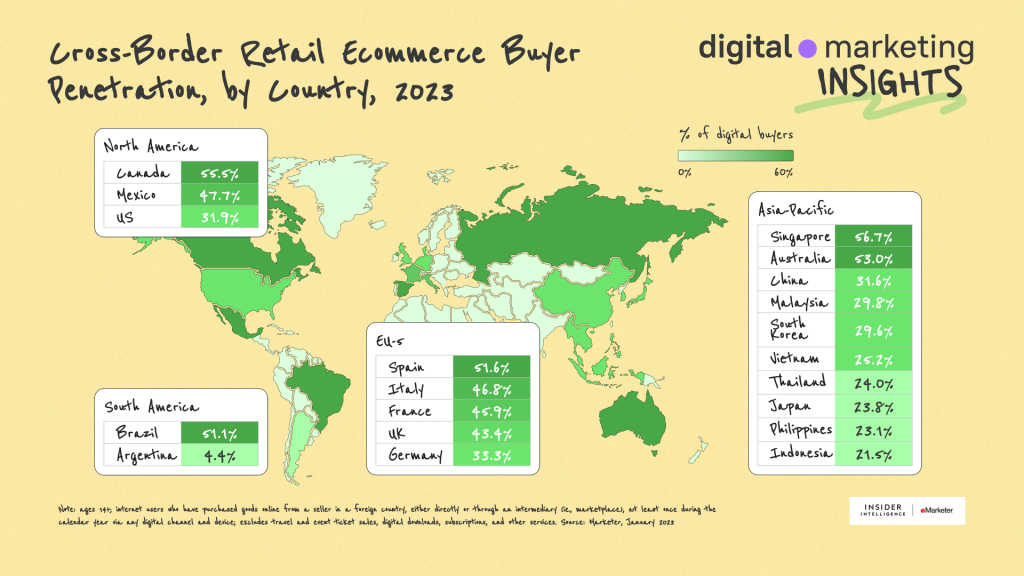 In light of these insights, it becomes imperative for media buyers to remain responsive to these evolving trends, implementing a dynamic advertising strategy that is resonant with global advancements and consumer preferences.