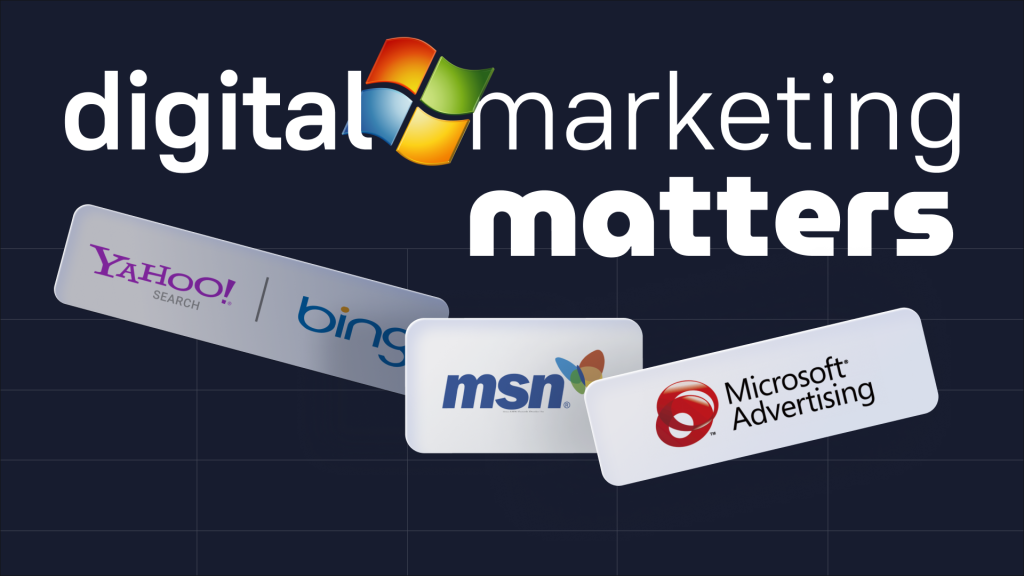 Before Bing Ads, there was MSN Search. Until 2006, all ads on it were delivered by Overture and later by Yahoo! Microsoft collected a portion of the advertising revenue for serving these ads. However, as the importance of search engine marketing became more apparent, Microsoft recognized the need to develop its own system.

The ad system, MSN adCenter, aimed to sell PPC ads directly to advertisers. Tarek Najm, then general manager of Microsoft's MSN division, led this initiative. Yahoo! ads were phased out, and MSN Search began displaying both Yahoo! and adCenter ads. However, in mid-2006, when the contract with Yahoo! expired, Microsoft moved to display only ads from its adCenter.
Microsoft's ambition wasn't limited to creating an ad platform. In the years that followed, the company went on a buying spree:
In 2006, it acquired Deep Metrix, which led to the development of adCenter Analytics.
In 2007, Microsoft took a bold step and bought aQuantive, a digital marketing solutions company, for around $6 billion.
In the same year, Microsoft acquired ScreenTonic, AdECN and, in 2008, YaData, all of which were integrated into adCenter.
2010 marked another significant change. Microsoft and Yahoo! formed a joint venture called Microsoft Search Alliance, through which Microsoft took over the operational functions of Yahoo! Search. This merger resulted in all Yahoo! sponsored advertisers being switched to Microsoft adCenter by October 2010. In 2012, there was a major rebranding in which adCenter was renamed Bing Ads and Search Alliance became part of the Yahoo! Bing Network.

The partnership between Bing and Yahoo! saw further modifications in 2015. That year Microsoft became the exclusive ads seller through Bing. Additionally, in a strategic move, AOL took over most of Microsoft's ad sales business, resulting in AOL's websites replacing Google Search with Bing.
In 2019, Bing Ads was rebranded again and became known as Microsoft Ads.
Over the years, Microsoft Ads has continued to evolve its technological base. The platform now uses an intricate algorithm that considers the maximum amount an advertiser is willing to pay per click and the ad's click-through rate. In 2021, in an attempt to make the platform even more versatile, Microsoft Ads introduced LinkedIn audience observation and bid management targeting, providing a granular level of audience targeting for advertisers.

In 2023, Microsoft launched the revamped Bing search engine, harnessing the power of GPT-4 for an innovative search experience. It was poised to challenge Google. However, recent data suggests that Microsoft has struggled to increase its market share and may indeed be losing ground.
According to the latest figures from StatCounter, Bing's market share trajectory seems to be on a downward slope, which raises concerns. In October 2022, Bing peaked at 9.92%. The figure in April 2023 was 7.14%, with almost a 1% dip year-on-year. Google currently boasts a leading 86.71% of the desktop search market share.
We live in a very volatile time, and Bing may take over the market one day. Or not. After all, Google's current worldwide market share is 92.08%, Bing is at 2.98%, and the rest of the search engines occupy less than 2% share each. Let's keep watching the evolution of the search engine!