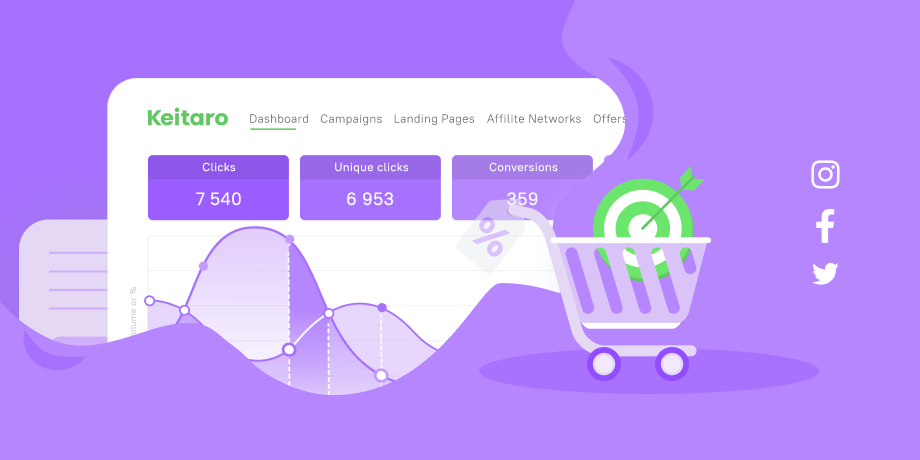 Media buying and affiliate marketing are still profitable ways to make money online – finding reasonable offers and buying traffic is a tidbit. More and more beginners are entering this business, and many need advice on how to start making money.
Today, we would like to discuss the importance of using a tracker in media buying. Let's discuss a tracker, for whom it may be helpful, what functions it performs, whether a beginner requires one, and how using a tracker can affect your profit margin.
Usually, new media buyers and affiliate marketers ask us: "Is using a tracker obligatory, or can I start my campaigns without it?".
You don't need an ad tracker like Keitaro if you are on an unlimited budget and want to give part of it as a gift to the traffic sellers. If that is not the case, you have to use a tracker. Also, remember that software products like Google Analytics and Google Sheets can't replace your tracking software – you can use them as extra tools, but don't rely on them to optimize your campaigns.
Who is using ad trackers?
Pretty much all that is involved in affiliate and media buying business:
solo media buyers – for most of them, we recommended the Pro version;
team of media buyers – Business Keitaro version is highly recommended to such teams because it's easily customizable, can automate various tasks and multiple users can log in at the same time;
affiliate networks to track the performance of their publishers;
offer's owners and in-house media buyers.
What types of trackers exist on the market?
Conditionally, they can be divided into two types: self-hosted and cloud-hosted. Usually, new affiliates prefer cloud-hosted because they do not have the experience and knowledge necessary to set up the server where they deploy the tracker, but recently this has changed.
The reason is we, from Keitaro, completely understand our user's needs, and now we provide you to get a server with the preinstalled tracker. Check this link for more info.
Pro-tip: Don't forget to use "keitarovps" promo code – it will give you a 20% discount on FriendHosting's plans.
Why you should use a self-hosted tracker over a cloud-hosted?
What first pops into your mind is you are the only one who has access to the data. And it's perfect because you spent money to buy it – it's not right for someone else to take advantage of information that's yours.
Another advantage is you can deploy the tracker's server in or near the location where you want to run a campaign. For example, if you are running a sweepstakes campaign in Switzerland, deploy the server in Germany, not in the United States of America. If you do this, your landing pages will load faster, and you'll probably be half a step ahead of the competition.
If you decide to take a break from media buying for a while and stop paying for Keitaro, while your VPS is live you will always have access to the information (after you renew the tracker license).
What makes Keitaro tracker a must?
It will give you detailed information about the visitors who have clicked on your creatives: country, city, OS versions, device model, browser version, etc: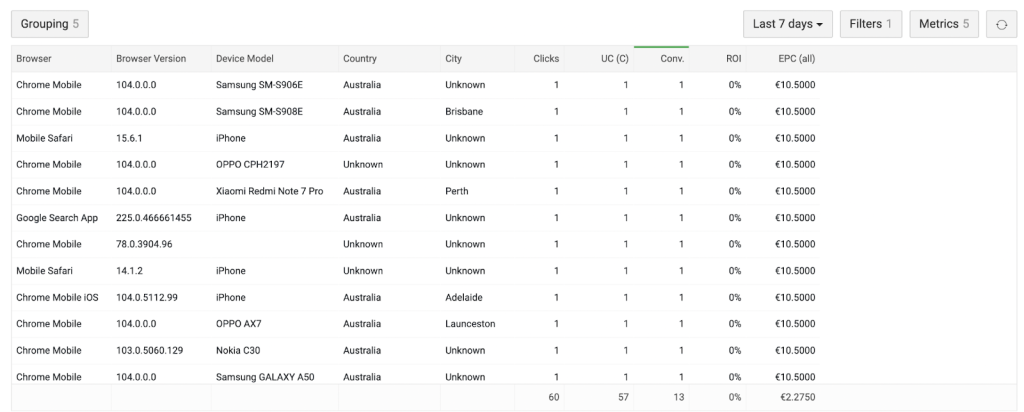 2. Your tracker will create a detailed report for your campaigns that help you optimize them faster and more easily: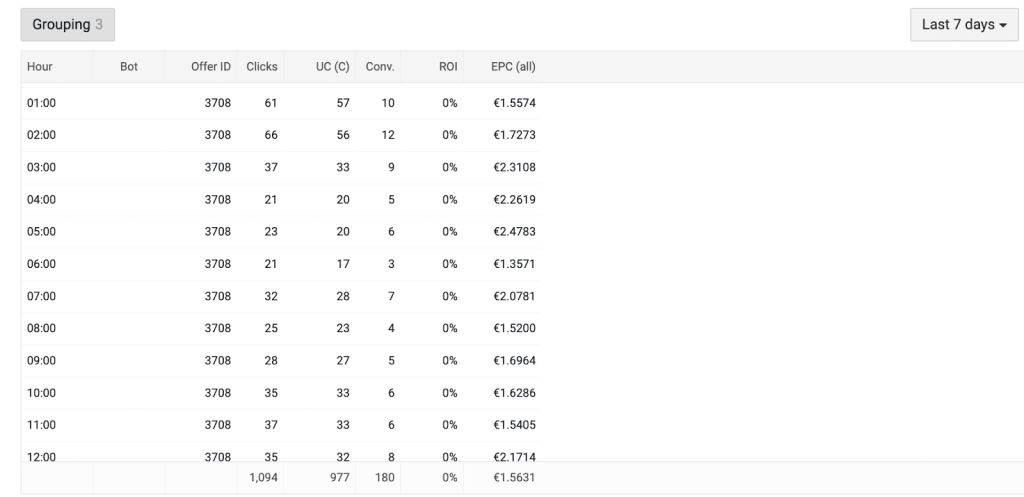 3. You can easily create custom scripts, connect our API with traffic sources, and automate your campaigns – pause banners and campaigns and scale according to your custom rules.
What features does Keitaro have?
Traffic handling
The tracker can adequately track the media buying traffic and organic traffic, including all coming parameters like keywords: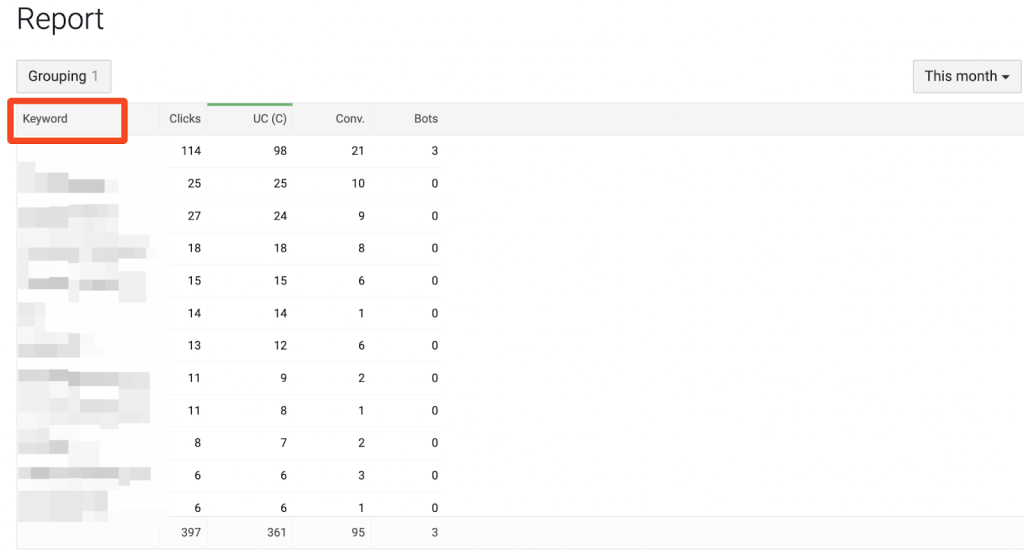 2. Excellent work with the pre-landing pages – upload them directly into Keitaro and avoid any extra redirects, or edit the pre-sales pages with the built-in editor without leaving the tracker: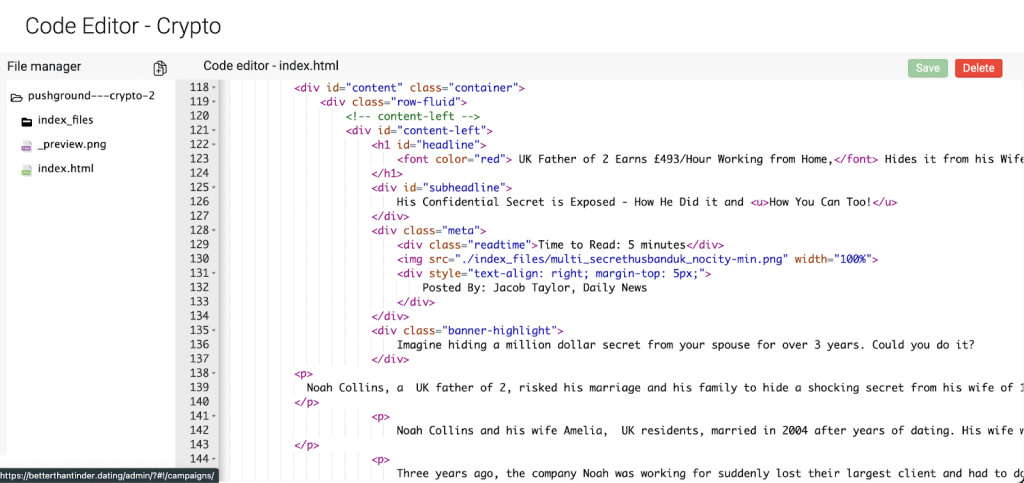 Pro-Tip: Enable PHP in local landing pages from the Settings → Main tab, how you see it on the screenshot below. It allows you to execute PHP on your landing pages that are stored at Keitaro.

3. Choose action for your traffic flow – this is extremely useful when testing multiple angles in one campaign. Create your campaign, upload the banners with images you want to try, and then, with the help of custom rules, direct traffic to landing pages that match your banners: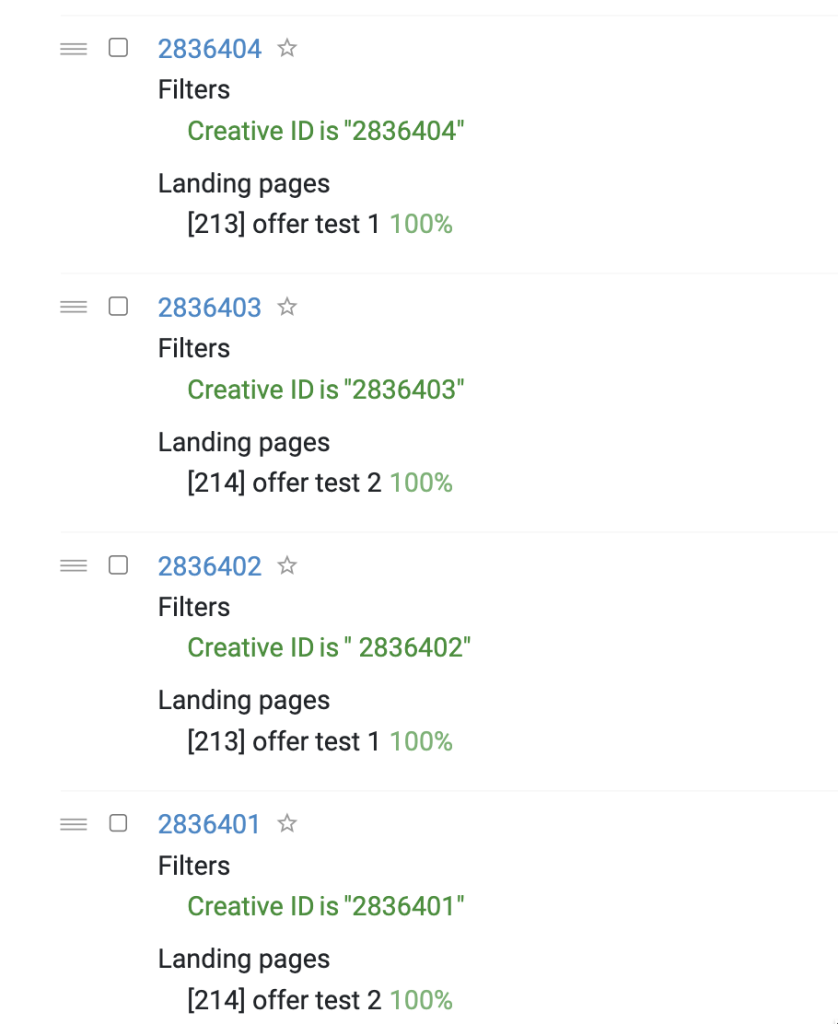 4. Traffic Filtering – we provide more than 30 filters. By using them correctly, you can send only targeted traffic to your offers and make the campaigns more profitable.
5. Capping offers – stop losing money because of offer caps! Use this great function to send traffic to another offer when you reach the offer's daily cap:

Automation
Automatic costs are uploaded from sources like Facebook, Google Ads, etc. Already built API integrations allow you to receive secure and fast, the correct data from those and other most used traffic sources.
Pre-made templates for traffic source and affiliates networks—handy if you just started your media buying business and need time to learn the ropes.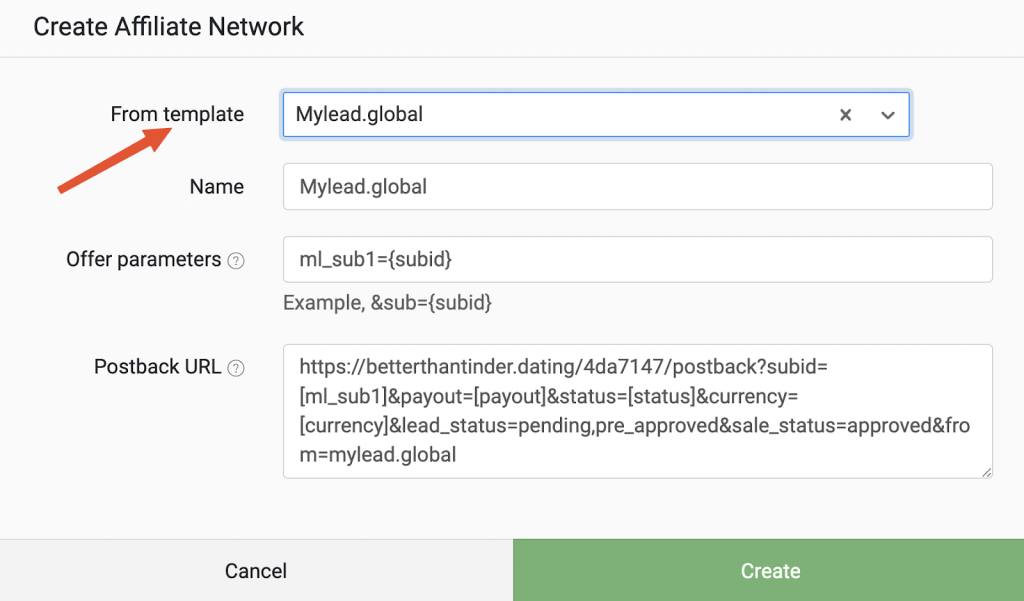 3. Click API integration – Click API is an app interface to run Keitaro campaigns remotely. With a campaign token, you can send CURL requests and receive JSON in response to your remote server. For more info, please visit this link.
Please remember that API integration is available only in Pro and Business versions
Protection
Integrated bots databases – The built-in database is updated every two weeks, and the ability to add your lists of IPs and signatures allows you to customize it for your traffic.
To have more chance to be fully protected from bot traffic, set up your Keitaro the same way as it is on the screenshot: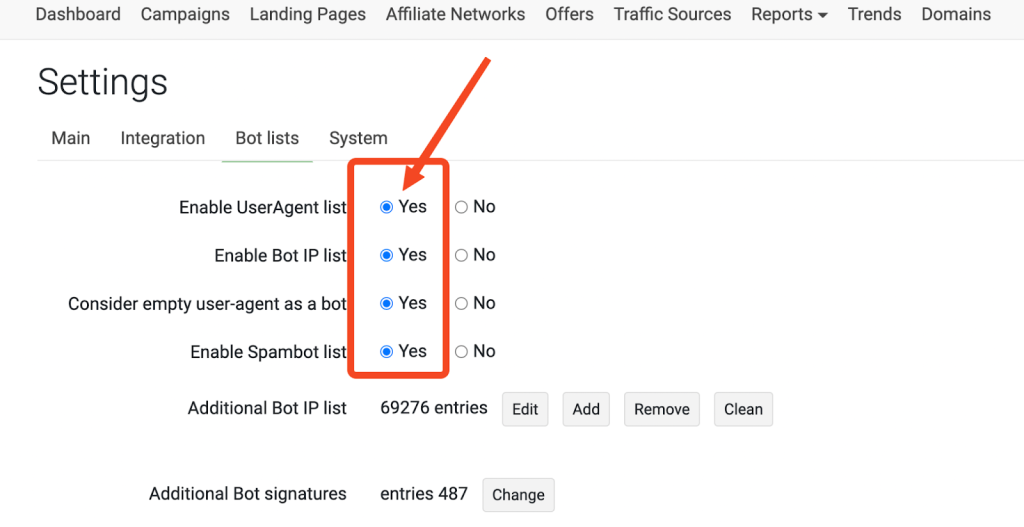 Pro-tip: On GitHub, you will find a lot of free bot IP lists – copy and paste them into the additional Bot IP list section.
2. Admin panel access protection – specify from which domain the admin panel of the tracker will open.
To get more useful Keitaro's features, visit our Features page.
Check it, and if you have any additional questions, don't hesitate to contact us. By the way, the best decision to know how it works is to give a chance to our 7-day trial period and explore the tracker's functionalities.
We hope that we were able to clearly show you how why using a tracker is a necessity when you start working with traffic.
Ok, guys. That was all for today – if you don't want to lose money, are serious about buying media, and want to be profitable, get your Keitaro copy today.
Stay profitable. See you soon.