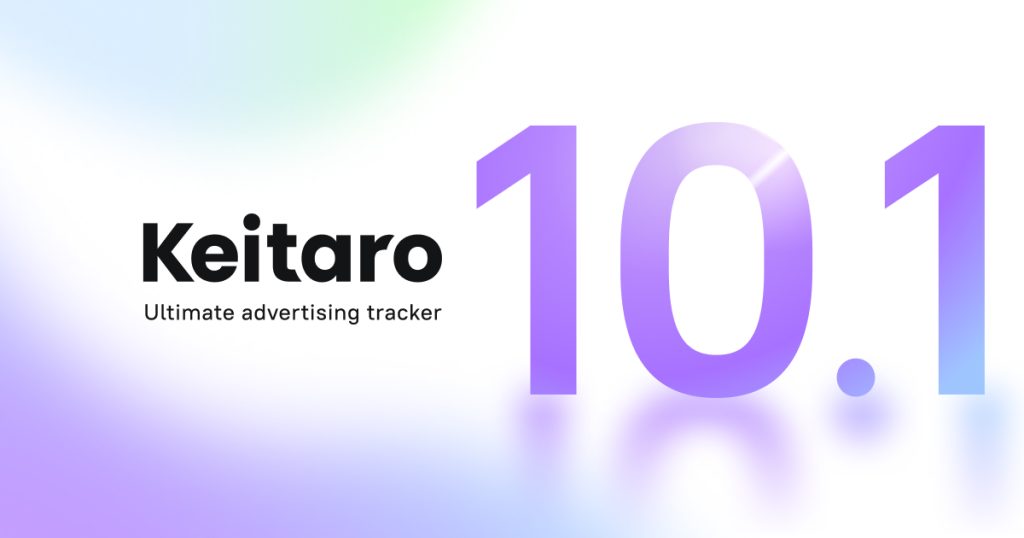 Google Ads Integration

Now, you can link Google Ads campaigns with the tracker for automatic expense downloading.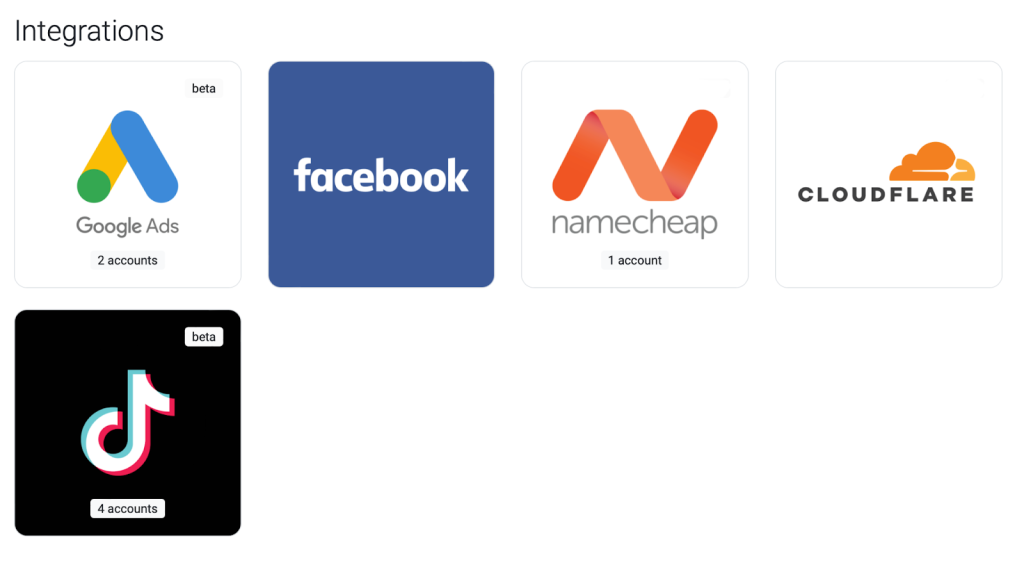 How to Use
To set up the integration, you will need to authorize in Google and add the ad account_id. A more detailed guide with all the subtleties of setting up and using Google Ads integration can be found in our documentation.
TikTok Integration
Similarly to the Google Ads integration, we have also added the ability to receive expenses from TikTok.
How to Use
Of course, we could not leave you without a detailed instruction, which is also available in our documentation on this page.

Reading Mode for Individual Tracker Resources and Groups
At the request of many users, we have added a reading mode for individual resources or groups they are part of. This feature allows you to set a Read-only access level, for example, on a specific campaign, landing, offer, source, etc., or their group.
How to Use
Choose the Read-only mode in the tab with the access level settings and customize to which particular resources it will be applied.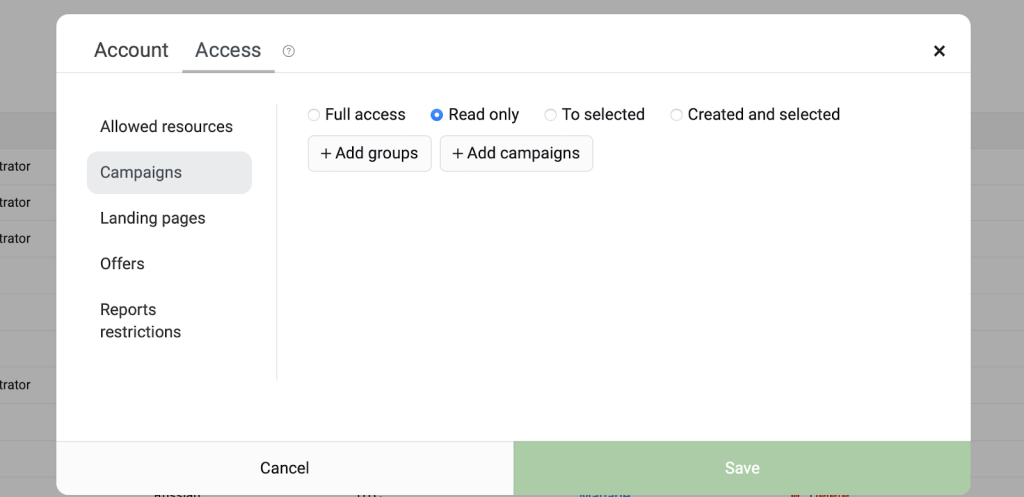 New Conversion Statuses Reg + Dep for iGaming
For working with iGaming clients, Registration and Deposit* statuses are now available, which allows for parallel accounting of registrations and sales (deposits) without overwriting the conversion status, as before. In addition, Revenue is now calculated separately for each metric. This is relevant for both CPA and RevShare payment models. To record conversions with these statuses, it is sufficient to receive a postback with the corresponding parameters: status=reg for registration, and status=dep for deposit. To record repeated deposits, receiving a unique transaction ID value in the tid= parameter in the postback is a mandatory condition.
*At this stage, to activate this functionality, you need to contact Keitaro support.
Calculation of Financial Metrics from Unique Indicators
In Keitaro 10.1, we added the ability to calculate CPC/EPC only from unique clicks. Now, when analyzing traffic, you can get the cost for each unique click (uCPC), the sum of income from conversions only from unique clicks (uEPC) and other financial indicators from unique clicks.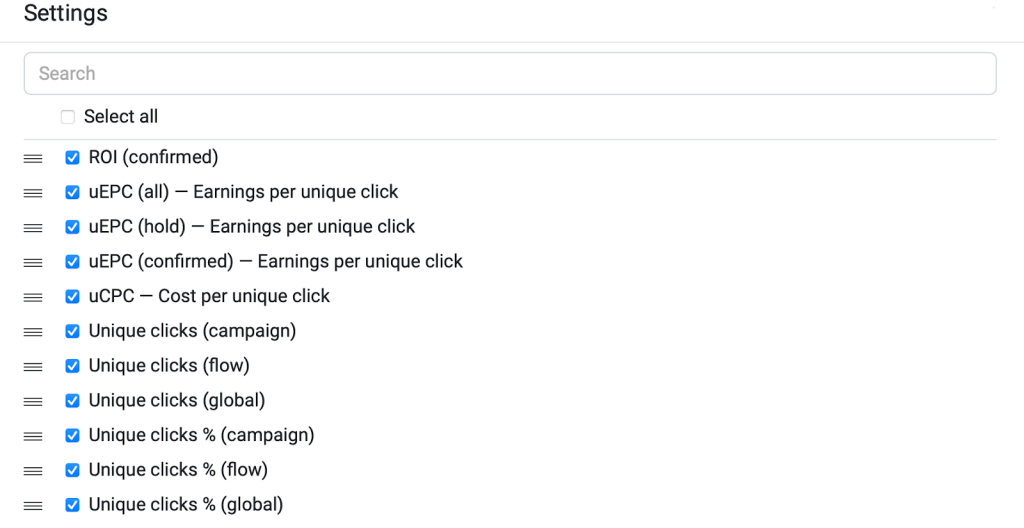 New Landing Page Editor
The updated editor with a new design has become more functional and convenient.
Now you can:
Upload new files to an already created archive.
Move files between landing page folders.
Automatically open the editor in a separate window.
Use the quick control buttons for the landing page on the Landings tab.


The following features have also been added or updated:
Added 'Copy' button in campaign integration scripts.
Added Uptime indicator in 'Service-Status'. (Server uptime since the last shutdown/restart).
Added indication of a specific parameter name by which the tracker directs the user to the stream. Now you can use several 'Parameter' filters.
Added compatibility with Bearer token.
Updated color palette for Dashboard and graphs.
When clicking on the number of landings/offers in a group, a page with a list of these resources and their metrics opens.
We hope you will enjoy this update. Try Keitaro 10.1 and share your opinion about the new version in the comments!