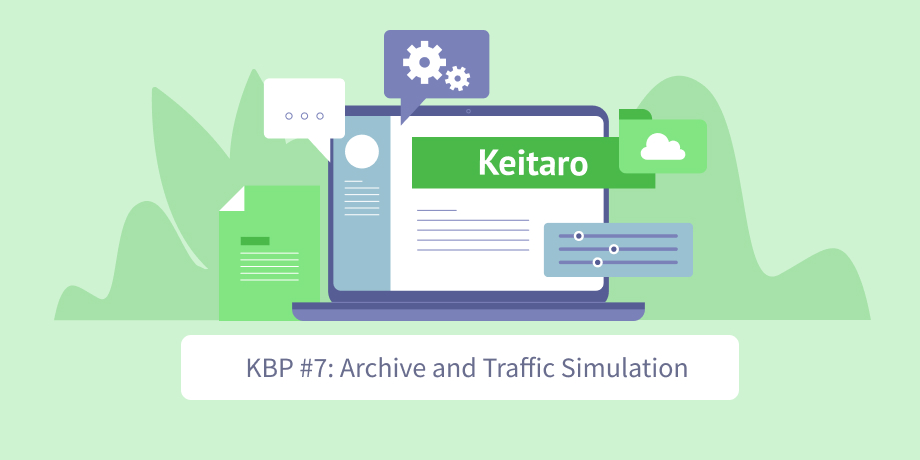 In today's release, we will look at the Traffic Simulation tool and show you where to find remote components (campaigns, offers, streams, etc.)
Traffic simulation
You can start a traffic simulation either:
Maintenance — Traffic simulation
or inside the campaign by clicking on the button to the right of «Log», then — Traffic simulation.
In the second case, you will already have a specific campaign selected for the simulation.
For what task do you use the Traffic Simulation tool?
The Traffic Simulation tool is designed to simulate incoming traffic with the ability to set specific click parameters.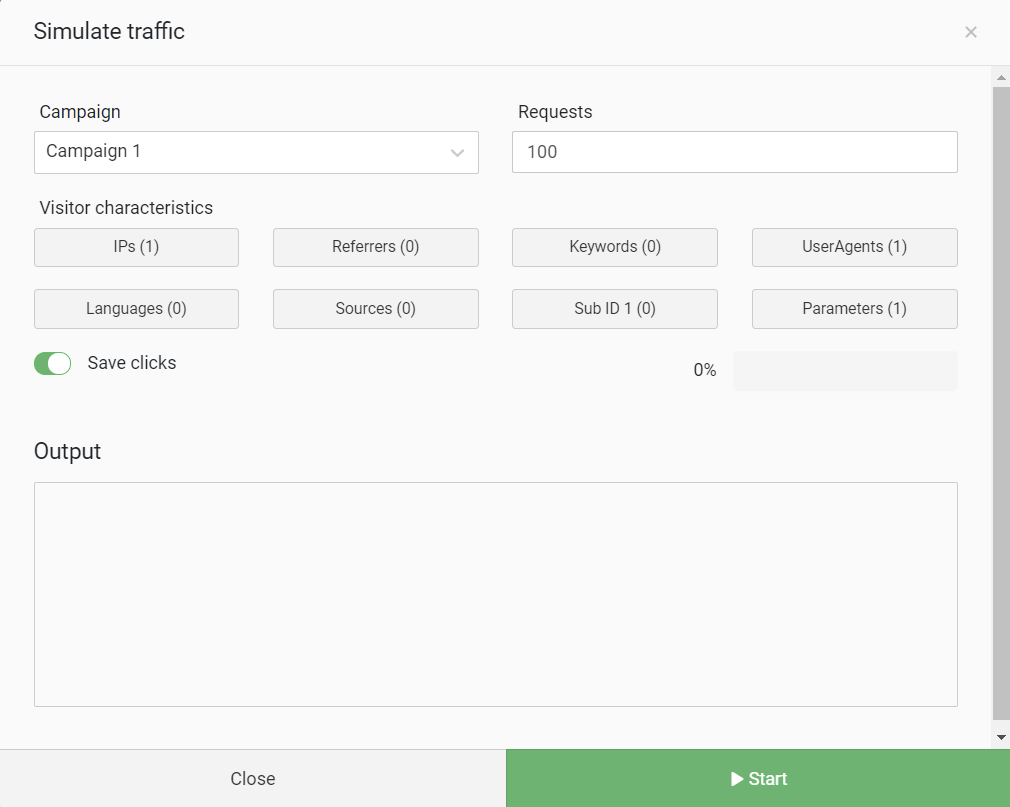 Before starting the simulation, you can configure certain click parameters, such as:
IP address
Browser language
Referrer
Source
Keyword
Sub_id_N
UserAgent
Parameters (tags)
The principle of operation of these settings is identical — fill in each value from a new line, and the simulation will randomly take the line and its value.
For example, to simulate traffic with different UserAgents, fill in the values ​​as follows: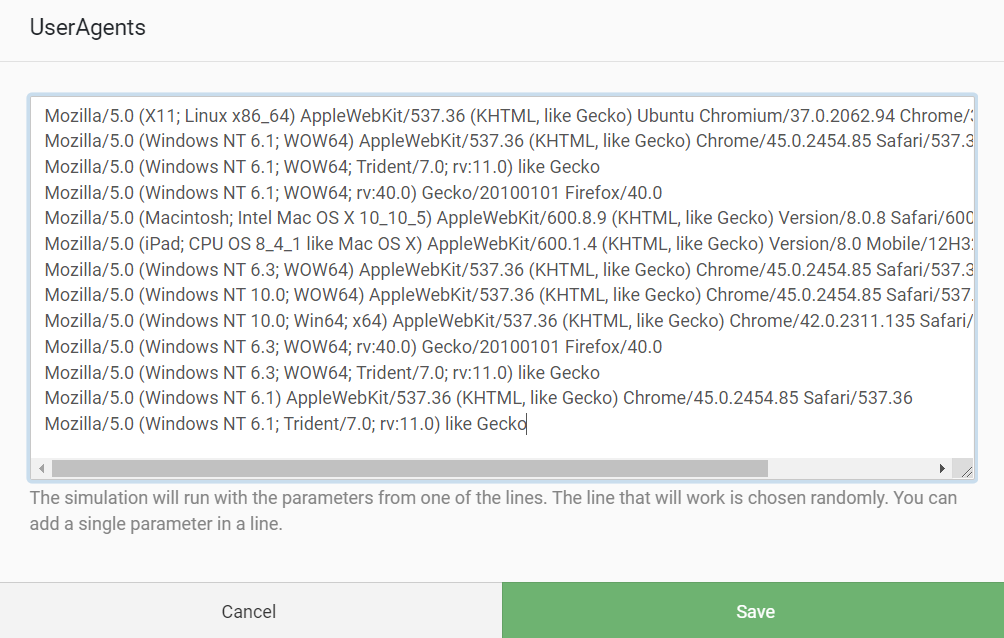 After that, you can run the simulation with the ability to record clicks in the campaign statistics.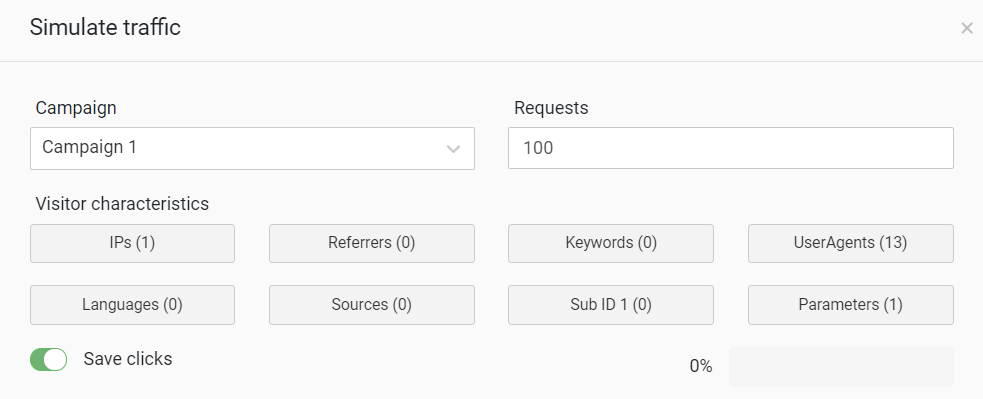 Note:
Clicks from the simulation are not written to the general traffic log in the tracker. The simulation log is available only in the window of this tool and in the campaign log (if recording in the campaign statistics is enabled).
How do you use the Traffic Simulation tool?
Traffic simulation is a great way to test the correctness of your filters and the overall logic of your funnel. Before launching paid traffic, you can test the simulation and check to which stream the tracker will send traffic with certain click characteristics. The traffic log will help to understand the reason for the specific behavior of the tracker (more on how to read the traffic log).
Archive
The Archive can be found under Maintenance — Archive.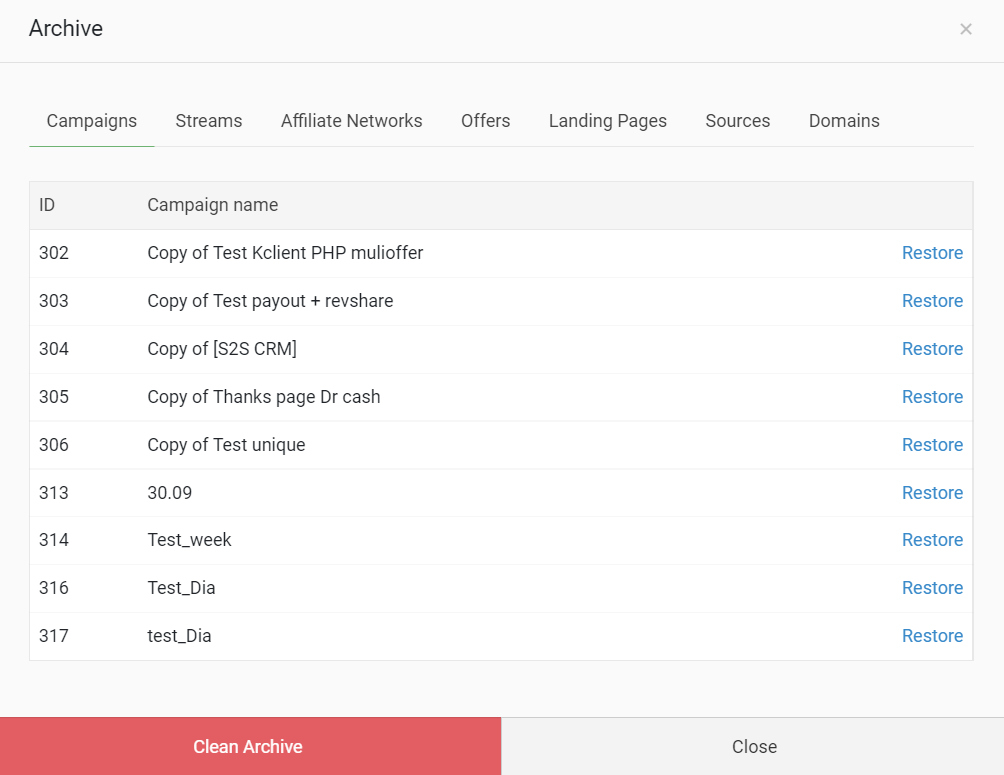 What information is in the Archive?
It contains all your remote components, except for the logs, which are permanently cleaned up.
For what task do you use the Archive?
It is used to find and recover deleted campaigns, streams, affiliate networks, etc.
Open the Archive, find the desired resource and restore it by clicking on Restore.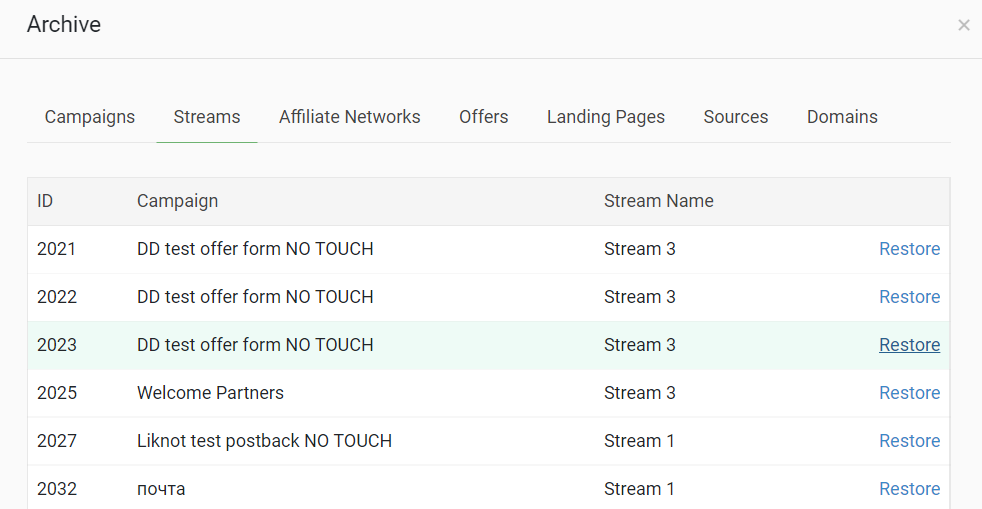 Important!
The Archive cannot be partially cleared. When you start cleaning the Archive, all current resources are deleted.
If you have any additional questions about the functionality of the Traffic Simulation tool or the Archive, you can always contact us by using the chat function on our website or through the Telegram bot.
See you in the next release of Keitaro Best Practices! Good luck with your work!