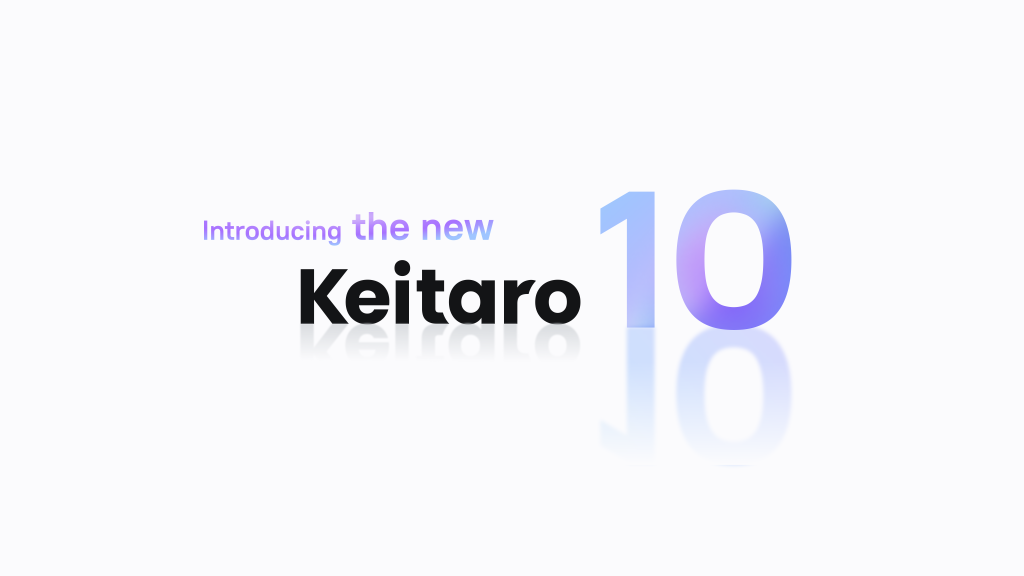 We are happy to introduce a new version of our tracker, which has become more productive and functional.
The new reporting engine is 14 times faster. Built-in Geo DB with full IPv6 support. Dashboard protection. Audit log. And many other new features are already available in Keitaro 10.
One step closer to provide our customers with a fabulous advertising tracker experience.
New subscription plans
Divided into two groups. Plans for individuals: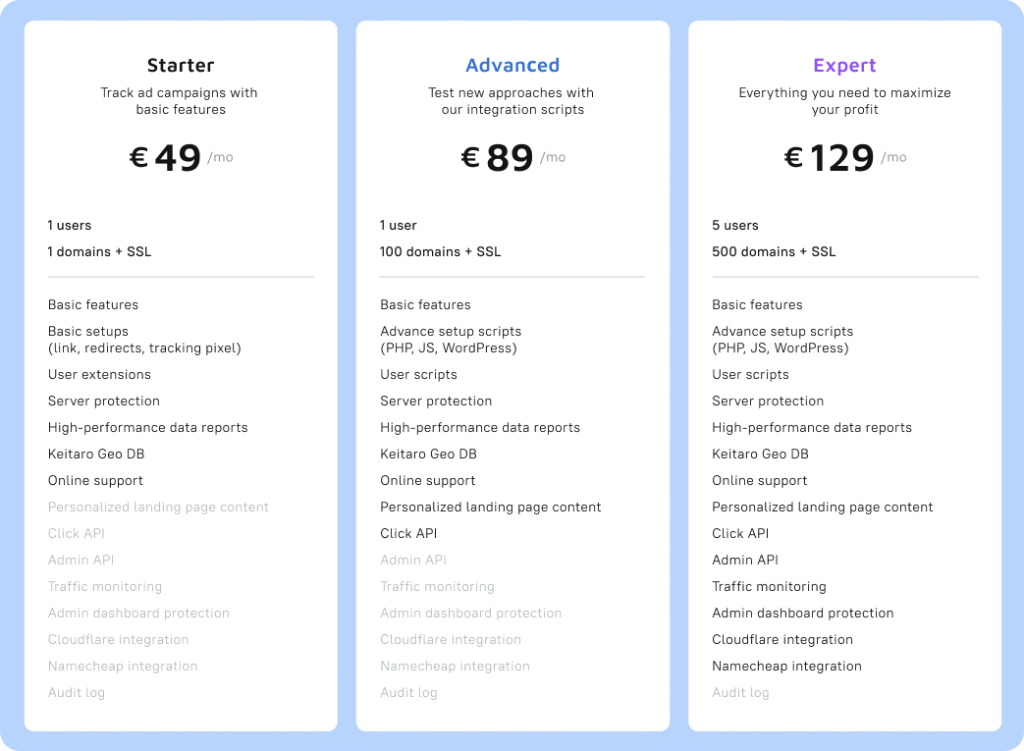 And plans for teams and business: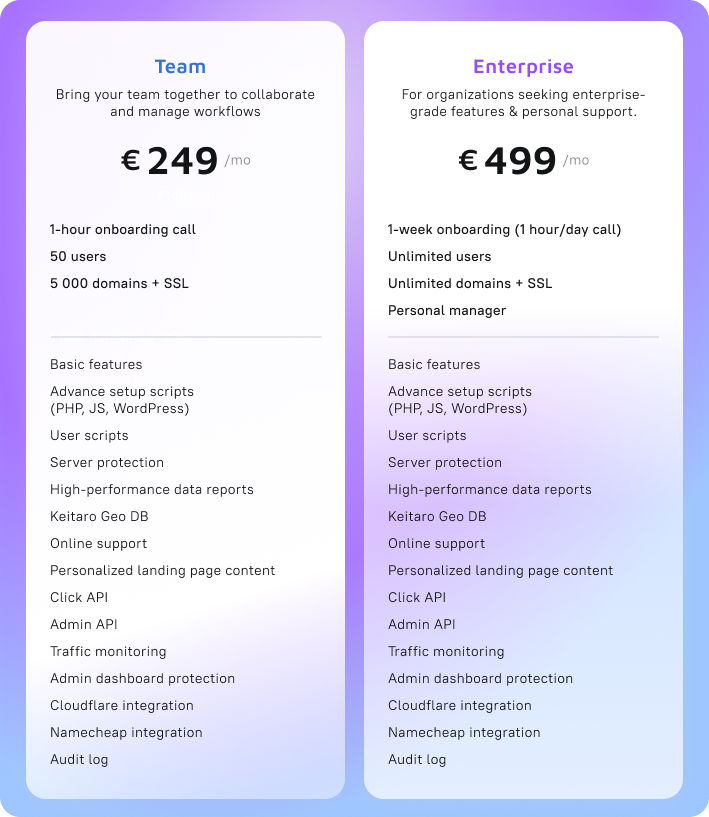 All current plans will be marked as archived, but we will continue to support them for 36 months until February 2026. All existing customers can continue using their licenses, pay like before, and receive further product updates without access to new features.
Enhanced referral program
We also increased the payment rates for our partners.
You can get up to 20% payback from all referred customer purchases when you refer someone to Keitaro using your unique referral link or promo code.
Extended trial period
Enjoy the full 14 days of the trial period without any restrictions. We want to give our customers enough time to figure out how the tracker works and take all the advantages of the new Keitaro 10.