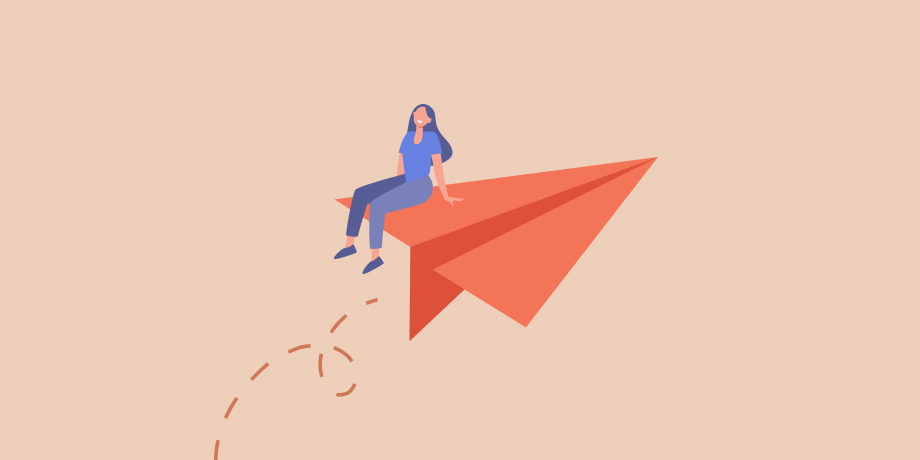 In our new Trends column, there are already two articles on social media tools (Instagram Reels and TikTok's Spark Ads). Therefore, today we will switch to instant messengers and talk about Telegram.
There are at least three reasons why you should try Telegram as a traffic source today if you haven't already.
Let's consider these reasons in more detail.
Reason # 1: Telegram has been downloaded more than a billion times
Sensor Tower has included Telegram in its «elite» list of applications with over one billion downloads, where it joins an impressive list of apps, such as Messenger, TikTok, YouTube, Facebook, Instagram, WhatsApp, Snapchat, Spotify, and Netflix. (Data on iOS).
The interesting thing is that the number of installs does not correspond to the app's active user base. For example, at the beginning of this year, Telegram had about 500 million monthly active users. But, due to another Facebook scandal related to complaints about annoying WhatsApp notifications, the attention of many users turned to Telegram.
Durov's messenger is much more loyal and users can do there almost everything.
In 2021, Telegram downloads have already increased by 61% compared to 2020. So far this year, Telegram has been downloaded more than 215 million times.
What this means to you: The more users, the more traffic. Everything is logical here: the number of users increases, and they join thematic channels and group chats (or create their own, which is also good). At the same time, you get an even larger target audience, and the advertising posts you buy on these channels and chats give you more reach.
Reason # 2: Telegram started testing monetization
In December 2020, Pavel Durov shared his plans for the development of Telegram, and monetization was one of the points mentioned. At the same time, he promised that there would be no advertising in personal and group chats, as he considers this unacceptable. He also said that he was going to offer his own advertising platform for channels, due to which he would be able to cover the costs of servers and traffic (he used to do all this out of his own pocket).
And at the end of August, Telegram took the first step towards this: Sponsored messages appeared in the beta versions of Telegram for Android and macOS. They look like this: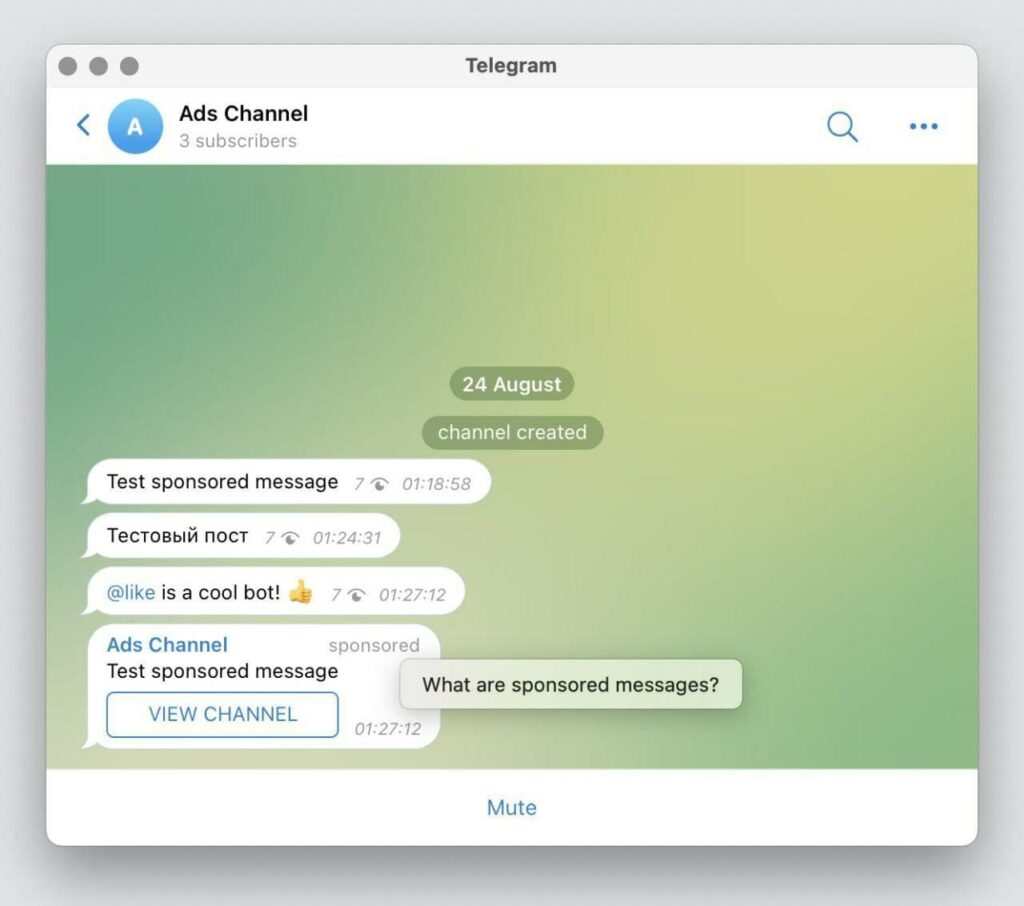 On September 10, details on how sponsored messages work appeared:
It is a paid tool for promoting products «with an emphasis on user privacy».
Sponsored messages can be bought in bots, channels, and groups.
Sponsored posts do not track the number of clicks on links in a post.
For sponsored messages, it is not yet possible to set up a target. That is, you will have to «aim» in manual mode, as before.
What this means for you: This is a new opportunity, and testing new things is always interesting. Risky, but it can also be very profitable. It is quite possible that Telegram will develop this functionality, and that in the near future, we will see a full-fledged user's advertising cabinet. Therefore, it is definitely worth keeping your finger on the pulse and researching sponsored posts as soon as possible.
Reason # 3: Telegram has a consistently high share of middle and even premium class users
This is evidenced by the results of the most extensive and most complete Telegram 2021 study so far. 70 thousand users of the messenger, 11 thousand administrators, and just over 600 advertisers took part in it. These were mainly Russian-speaking users (Russia — 60%, Belarus — 17%, Ukraine — 13%), but based on other studies, Telegram is also popular in Spain (20% of respondents use the messenger daily), Germany (3rd place in the list of the most popular messengers), Brazil (100 million residents use Telegram daily). Also, at least 1.5 new users from other countries of Europe, Asia, Latin America, North Africa and the Middle East register in the messenger every day.
The study also includes information about:
The location of Russian-speaking users: Russia 60%, Belarus 17%, and Ukraine 13%.
Demography: 61% men, 39% women, and the leading age group is «25-34 years old».
Field of activity: IT is in the lead.
Education: 60% of users have completed higher education.
Income: More than half of users earn up to 60 thousand rubles per month, but at the same time, every fifth Telegram user earns more than 90 thousand rubles.
Employment positions: 46% are employed, 11% are managers, and a little more than 5% own a business.
There is also comprehensive information on the use of the messenger, including how many subscriptions there are to channels, how many channels are read (after all, we know that subscribing does not mean reading), whether Push notifications are enabled, the frequency of meeting with ads, and the purpose of use.
The study is large-scale and helps to understand the Telegram audience better.
What this means for you: The messenger is used by not poor people who have good purchasing power. Experienced web admins are well aware that goods, dating, betting, and crypto can be perfectly monetized on Telegram if done right. And you can create traffic for almost anything.
And if you are told that it is too late to enter Telegram, do not believe it. It's never too late. The main thing is to do it in a smart and profitable way.
Good luck!