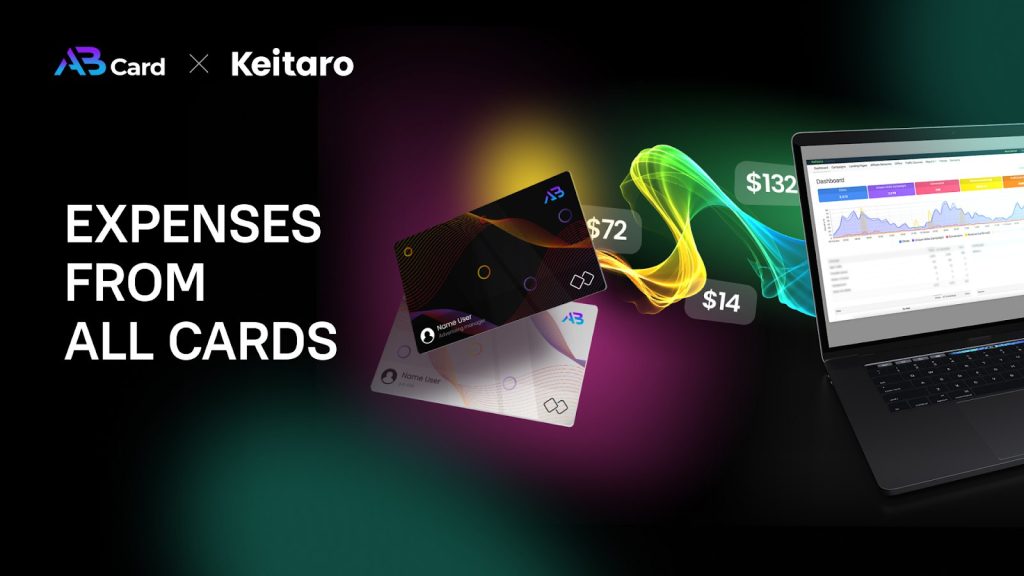 Today it is almost impossible to imagine working with traffic without the use of virtual cards. They help not only quickly set up payment methods in advertising networks, but also remove any geo-restrictions from users, providing a quick and convenient way to manage financial flows. Today we would like to introduce our new partner AnyBill. This is a cool virtual card service that has prepared an integration for our tracker. AnyBill will not only provide you with all the necessary cards for Facebook, TikTok and other services, but also give you the opportunity to transfer all expenses on it in time directly to Keitaro Tracker campaigns.

Why is AnyBill great for media buyers?
AnyBill is a virtual card service for paying all popular traffic services, such as Facebook, TikTok, Google, PropellerAds, Appnext, ChatGPT, MidJourney, etc. AnyBill uses UK BINs, one of the most reliable geos for traffic sources. Visa, MasterCard and UnionPay cards are available for users. In addition, it is possible for large teams to assign private BINs for an additional fee.
The main advantages of AnyBill:
Free and unlimited card issuance, including mass production. Do not waste time creating each card manually. Simply select the type of cards you need, specify the number and issue them all in one click or top up your total balance so you don't have to charge each card individually.
Ability to make bulk changes: Limits, post for 3DS, status, closing cards, etc.
No hidden fees or bulk discounts. No commissions for each click! All card parameters, discounts, promotions and operating rules are available immediately after registration (all information from your personal manager).
Convenient teamwork with distribution of roles and access levels. Each team member sees only the resources to which he has access.
The icing on the cake: you can test all these features easily and simply, because AnyBill does not know any KYC during registration, which means you don't have to spend a lot of time answering support questions, etc. Just leave a request on the website, specify your working contact and email address, after which a support manager will contact you to confirm the request and inform you about the current working conditions.
The first deposit is from $50, which gives you the opportunity to test the product without making a big investment.
Try AnyBill for your institution, especially since we now have an integration that greatly simplifies the analysis of advertising campaigns and the calculation of ROI.
What does the integration bring?
The AnyBill and Keitaro integration allows you to set up automatic sending of expenses from your virtual cards once a day to selected Keitaro campaigns.
Important The integration supports keeping expenses for up to 14 days, which allows you to update all expenses for the previous reporting period in case of post-payment work.
How does it work?
The setup is very simple and intuitive, the whole process takes place on the AnyBill page.
First, you need to specify your Admin Api key (available from Expert license) and Tracker admin address in the integration settings: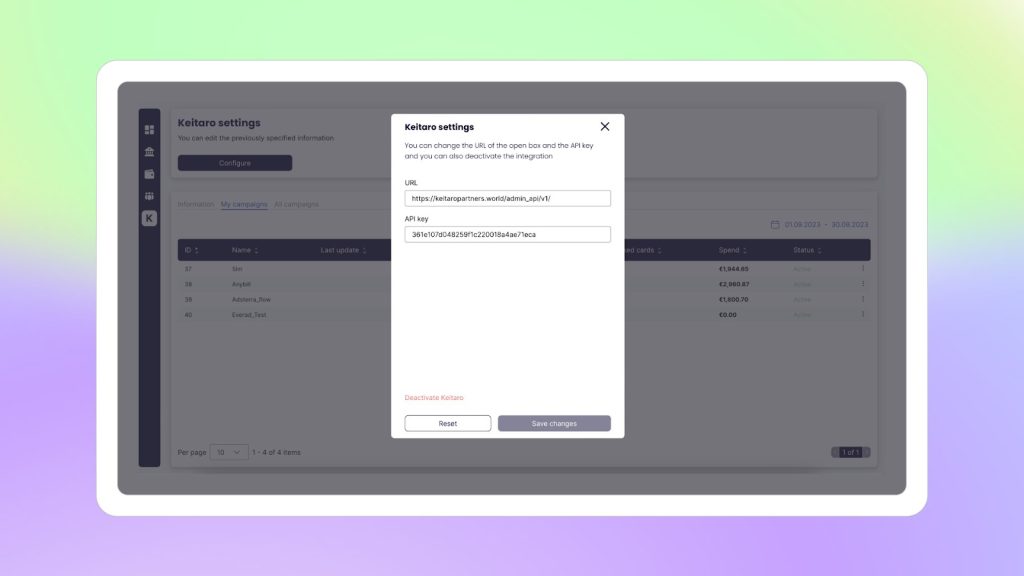 After that, all your campaigns will be pulled from the tracker in AnyBill and you can compare them with the cards that will incur expenses.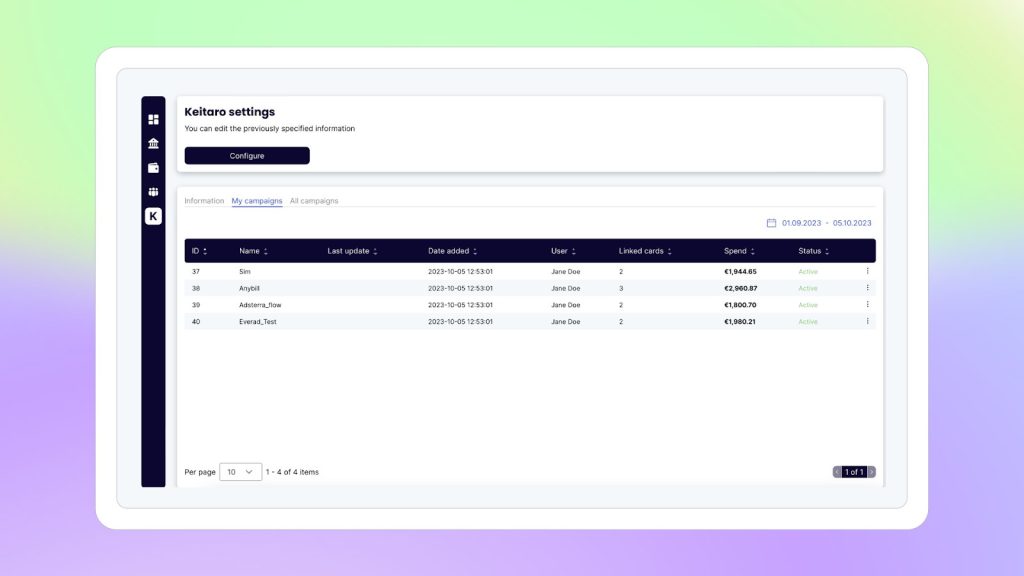 The Spend column shows the total amount of expenses transferred. By opening the My Cards tab, you can see all the details of transactions and transfer of expenses to the tracker: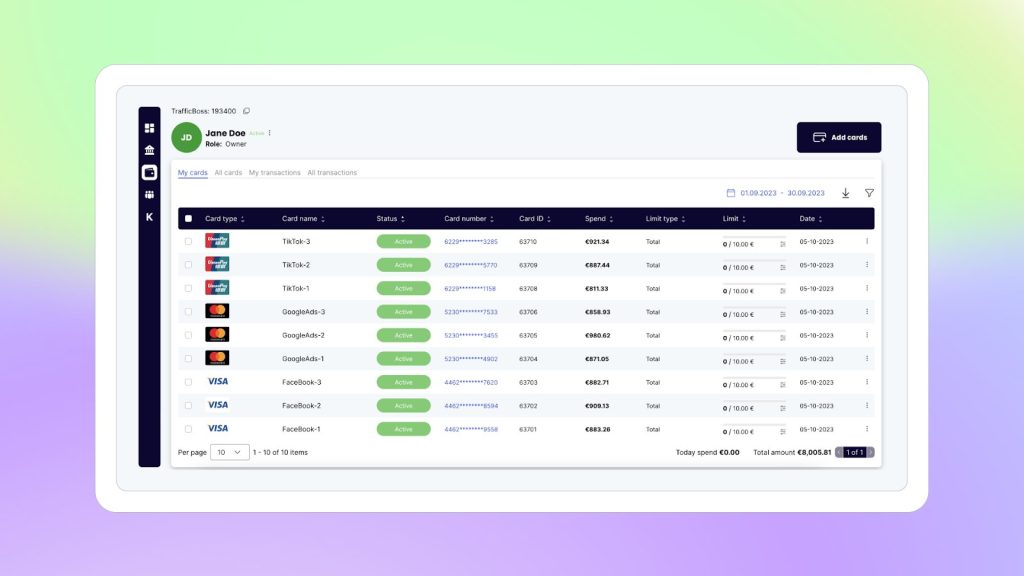 A handy dashboard shows an up-to-date summary of data for your chosen reporting period: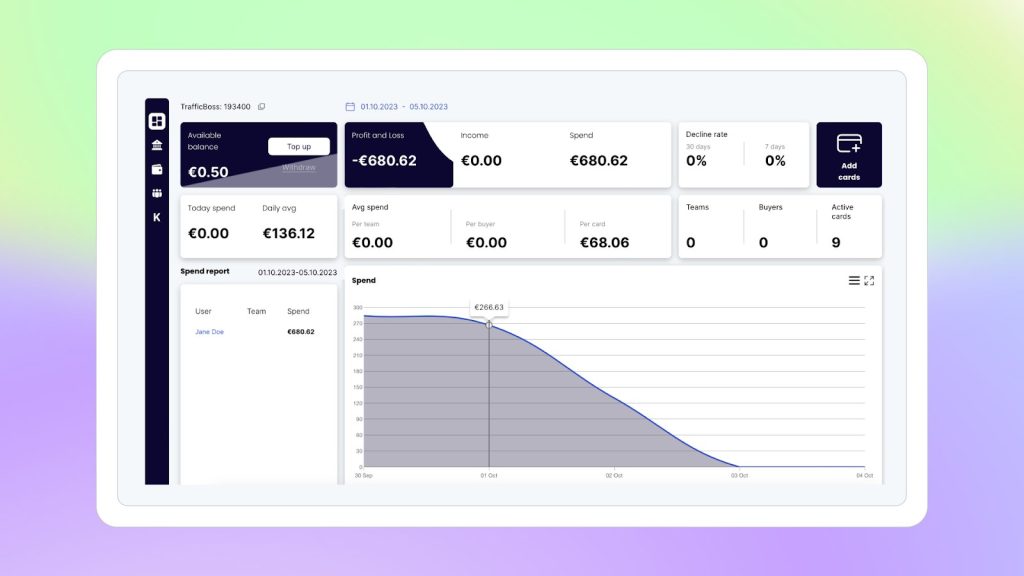 Nothing needs to be configured on the Keitaro side. The cost comes automatically and is divided by the current number of clicks of the campaign.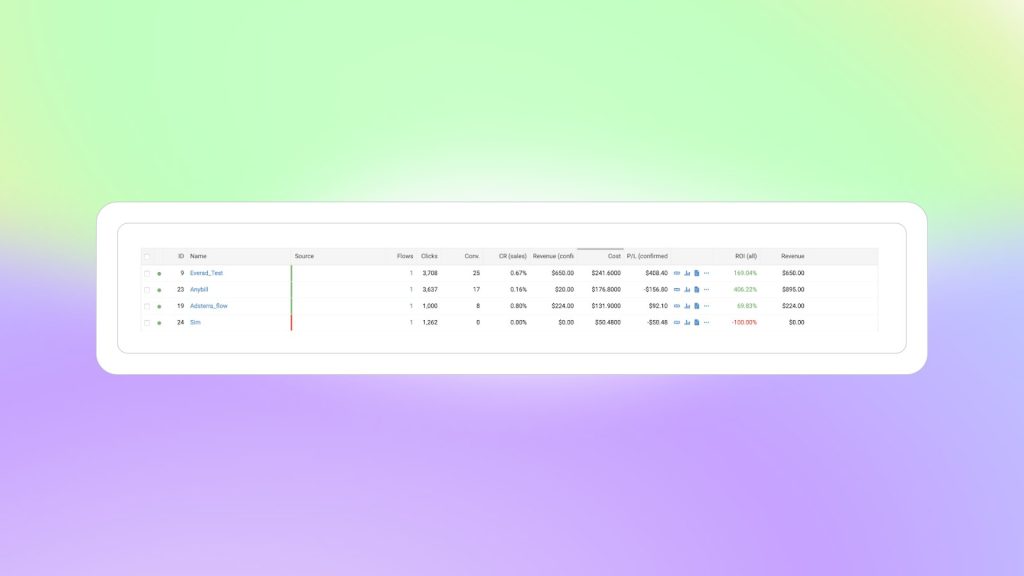 In addition, you can see in the audit log when expenses were transferred and the status of these requests: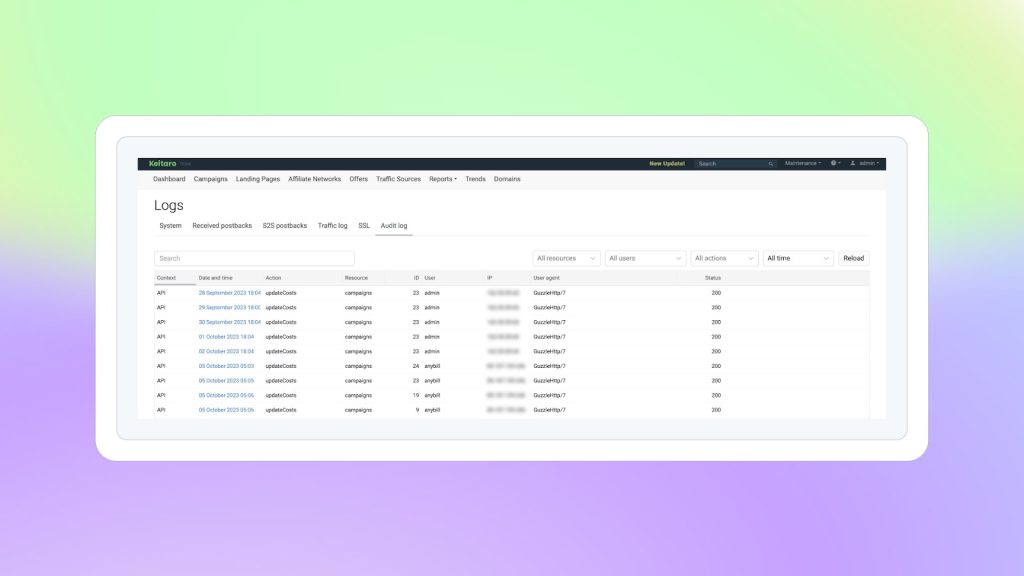 Thanks to this integration, you can transfer spend directly from cards to the tracker and calculate ROI, whether it's for a specific buyer or for a general flood of ads. If your traffic source does not report spend or is only possible through an API that is not included in the tracker, this method can be a great alternative for a comprehensive financial representation in your tracker.
The integration is available on the "Expert" plan and above. However, to ensure that all of our customers can take full advantage of this feature, users on the Starter, Advanced and Archive plans of Keitaro 9 can contact support to temporarily upgrade their license to Expert for 14 days. This will allow access to the Admin API and other advanced features.
The promotion is valid from October 25 to November 25, 2023.
For its part, AnyBill offers a bonus of 10 euros on the balance of the first 100 users who participate in the integration. This allows you to test the card integration for free and find out how well AnyBill is suited for you. In addition, AnyBill reduces the commission cap to 4% for 3 months for participants of the promotion who join the integration within one month. To receive the bonus, simply register using the link below. After you connect Keitaro to AnyBill for the first time, the bonus amount will be automatically credited to your account and the commission will be reduced.
Try our new integration with AnyBill for your invoices, make your payments, analytics and ROI calculations easier!