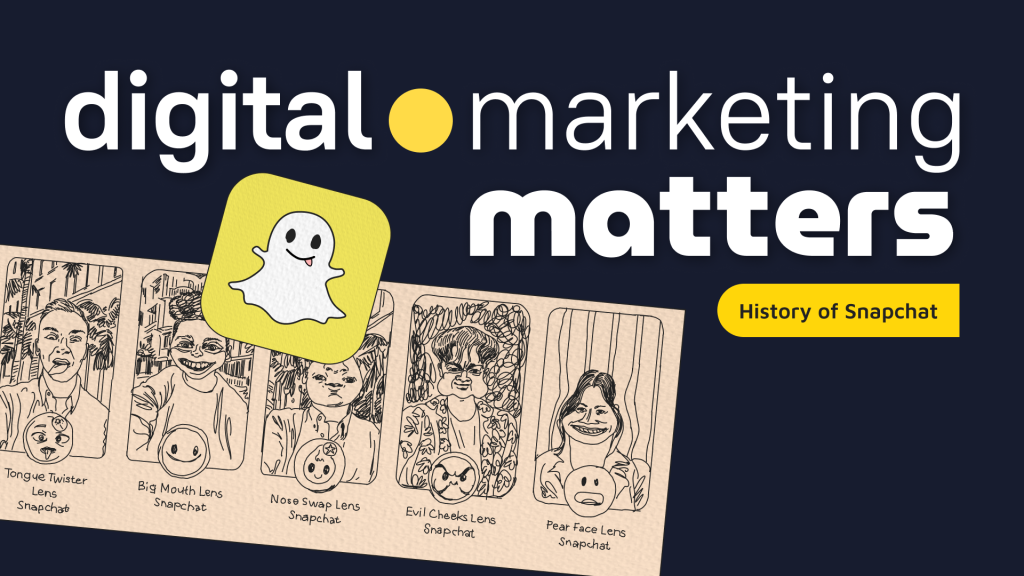 Snapchat was initially called Picaboo and launched in the iOS App Store in July 2011. Created by Evan Spiegel, Bobby Murphy, and Reggie Brown, the app embodied the concept of impermanence, allowing users to send photos that would disappear after being viewed.

In 2012, it was renamed Snapchat. And the application started to gain traction and crossed the one million users threshold. The social media has been particularly popular among younger audiences, with a substantial percentage of users aged 13 to 24. It became a new mode of visual communication with an added layer of privacy.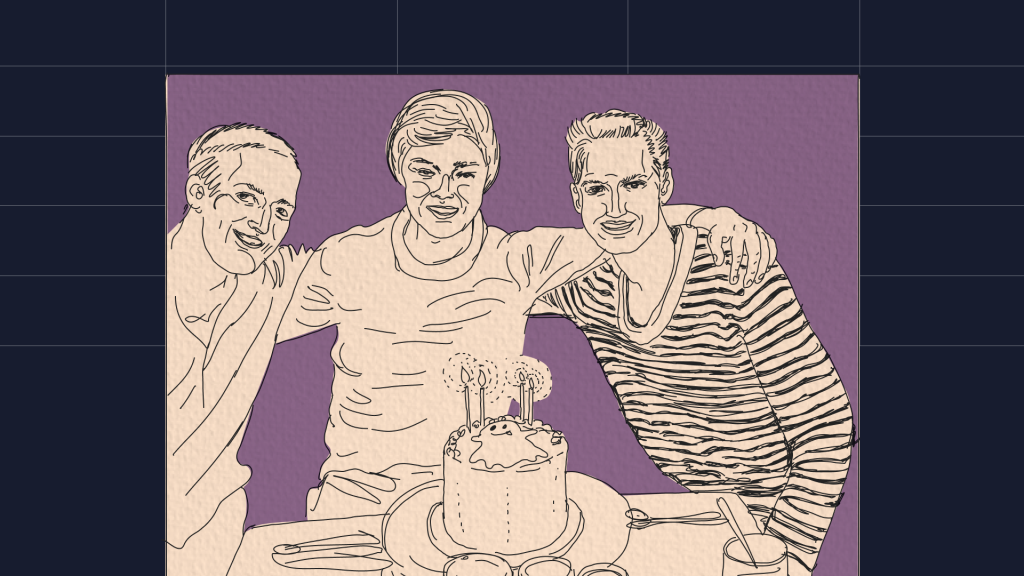 First among all social media, Snapchat introduced Stories in 2013, allowing users to compile snaps into a narrative that would vanish after 24 hours. By the end of 2013, Snapchat's users were sending over 400 million snaps per day.
In January 2014, the app secured $50 million in Series C funding, allowing the company to release new features like Discover, which marked the apst's venture into media distribution and advertising. It allowed users to explore content from major publishers, intertwining news and entertainment.
Snapchat unveiled Lenses in 2015. It turned ordinary selfies into animated, interactive experiences. This not only enhanced user engagement but also opened doors to new advertising possibilities. Later that year, the app introduced Geofilters, allowing users to add location-specific overlays to their snaps, further integrating real-world elements into social media. These features have been leveraged for innovative advertising campaigns, offering brands a novel way to engage consumers.

Memories launched in 2016 and enabled users to save snaps and stories. Later the same year, Spectacles (sunglasses capable of recording short videos) were announced but unfortunately failed, much like Google Glass.

The same year, Snapchat introduced Snap Ads, fullscreen vertical videos playing between friends' stories. These became the primary advertising format on the platform. An API was also launched, enabling businesses to buy ads automatically.
Snap Inc. went public, trading on the New York Stock Exchange under the ticker symbol SNAP, solidifying its place among tech giants in 2017. A little later, a significant redesign was unveiled, aiming to streamline user experience and content discovery. The same year, the app launched self-service ad-buying tools, giving advertisers more flexibility. The Snap Map feature introduced location-based advertising opportunities for brands.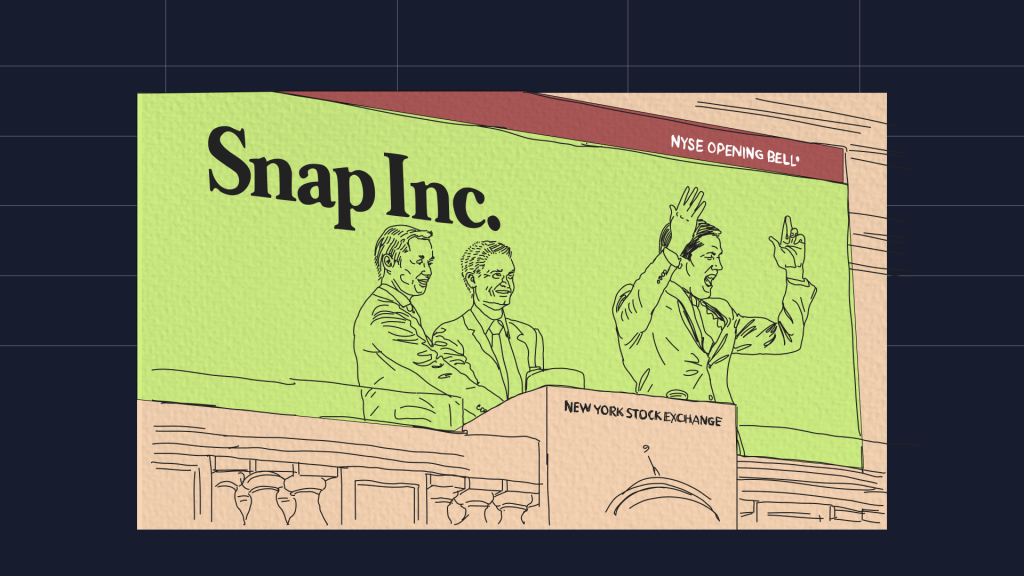 However, in 2018, Snapchat faced backlash over its redesign, with many users finding the new layout needed to be more user-friendly. So, amidst growing competition, particularly from Instagram, Snapchat introduced Group Video Chat and Mention features, striving to maintain user engagement and relevance. Despite fierce competition, Snapchat reached 191 million daily active users in the first quarter of 2018.
In the beginning of 2019, Snapchat introduced Cameos, a feature allowing users to insert themselves into GIFs, was introduced, enhancing the app's playful and creative appeal. This was also the year when the social media shifted its primary focus to AR.
Spotlight was launched in 2020. It was a platform for user-generated content within Snapchat, marking a stride into the territory occupied by platforms like TikTok. The app grew significantly, reaching 265 million daily active users globally. The Covid-19 pandemic played a role, with more people using the app to stay connected.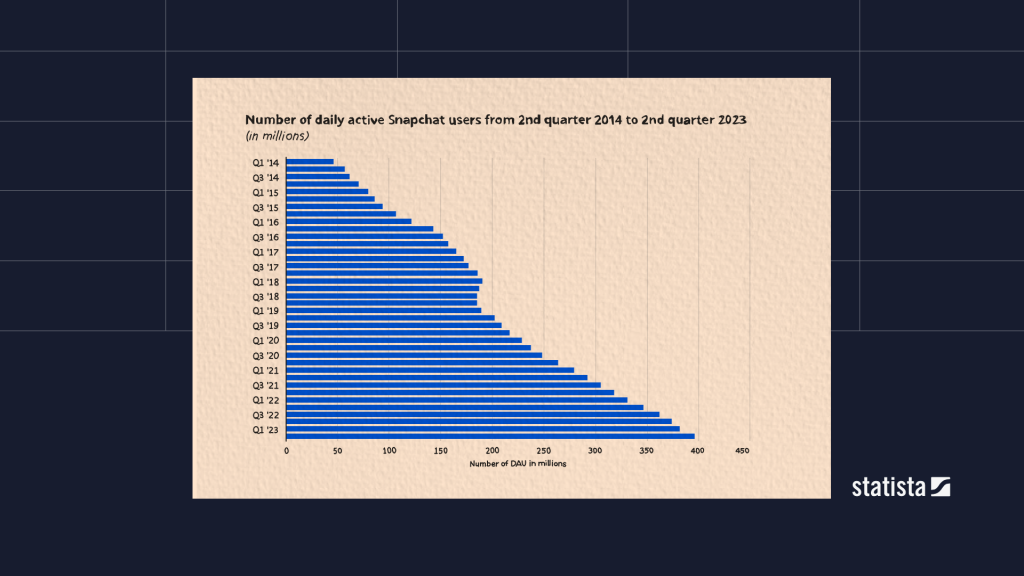 In 2021, the app released Snap Map, which provides users with real-time location sharing and discovery, facilitating a more connected and explorative user experience.
In 2023, Snapchat showed an enormous user surge in audience compared to other platforms. It currently has over 397 million daily active users.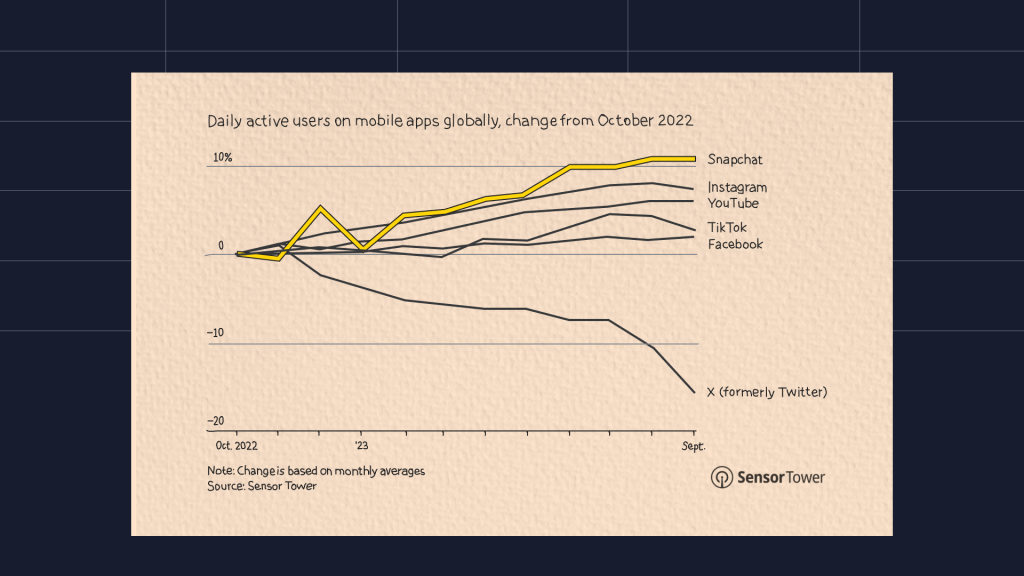 Despite facing challenges, Snapchat has displayed a remarkable aptitude for innovation and user engagement. The application not only survived the competitive pressures exerted by platforms like Instagram and TikTok but also thrived by exploring new territories and expanding its user base.