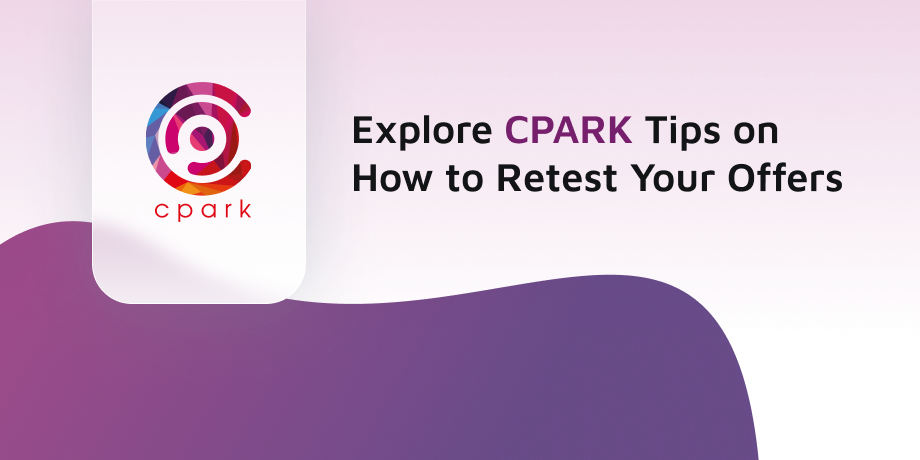 Friends, our partner CPARK affiliate network has prepared special tips for you on how to retest your offers. After all, testing is great, but retesting is everything. You should always check your campaign, find the weak places, and strengthen them. But how are you supposed to figure out that you need to launch another test? CPARK specialists are going to let you in on a secret.
Relevant and exclusive — just the way you like it.
Let's dive into the details of retesting and when do you need it.
Be consistent with testing your offers.At the initial stage, you are unlikely to have enough experience and money to conduct several tests at once. Start by researching the market and reading articles. Dive into one topic first and choose an offer. If the test goes negative, change the offer or affiliate program and repeat the test.
The target audience is a key factor in testing an offer. Here you need to:
a) think logically;
b) search and analyze information on the theme of the offer on the Internet.
For example, if you run traffic on children's GPS watches, then your target audience is the parents of children of primary and secondary school age. It is difficult to determine the target audience when you do it for the first time. In the future, when you gain experience, you will do it without paying it too much thought .
Your offer performed well for a while, but stopped more than a week ago. It could mean that You didn't track the results of the previous launch thoroughly enough. It's important to keep an eye on the performance of your offer and adjust your tactic accordingly
Don't forget to run an A/B test. All you need to do is create two different versions of one piece of content changing only one detail. By showing version A to one half of your audience and version B to another, you will be able to track which one performs better.
Your targeting was too narrow, so you received just a small portion of traffic. For example, you were aiming at a particular language or OS, but the chosen segment was not very lucrative for such traffic. Broaden your targeting settings and launch a new test.
The one-week rule never fails, and you can test this theory. Wait for a week before retesting your offer.
You generated the majority of the traffic and spent the huge part of your budget on the particular zones. Exclude them and launch your campaign again.
Remember, creatives for the offer are of no small importance and sometimes their improvement will boost the performance of your offer.
By taking into consideration previous tip, do not forget that some offers require pre-landers, without which the offer may work poorly or not work at all.
These simple but important tips will save you a lot of effort, time, and, of course, money — the resources that are invaluable in this day and age.
This article wouldn't be possible without our friend CPARK, so we would like to tell you a little bit about them.
CPARK, a Digital Performance Marketplace, offers excellent support and strong market expertise to maximize mutual profitability of every deal. Cooperation with CPARK allows advertisers to increase their revenue by getting HQ traffic and quickly scale, and for publishers it is the opportunity to work with a quality service and high-performing offers and, more importantly, to increase their profits.
The most profitable and popular verticals:
a) Dating
b) Sweepstakes
c) Crypto
d) Mobile Content
Plus, CPARK has many decent direct and exclusive offers, GEO-targeting which covers all the globe, dedicated account managers who invest their energy to drive the maximum results, loyalty programs and contests, quick and convenient payout withdrawals. Everything you need and more for your highest results.
And, of course, CPARK provides a bonus for Keitaro's clients: +7% to the first payout if you achieve a turnover of $500 or more within the first two months of starting the business.

Do you want your bonus now? Please feel free to sign up.
And one last tip from CPARK: take your time and do not take on everything at once. Success in Traffic Arbitrage does not await those who regret the money or time spent. Actively analyze and work with statistics, experiment and learn from the experience of others on forums or telegram chats.
We at Keitaro, along with CPARK, wish you the best of luck!