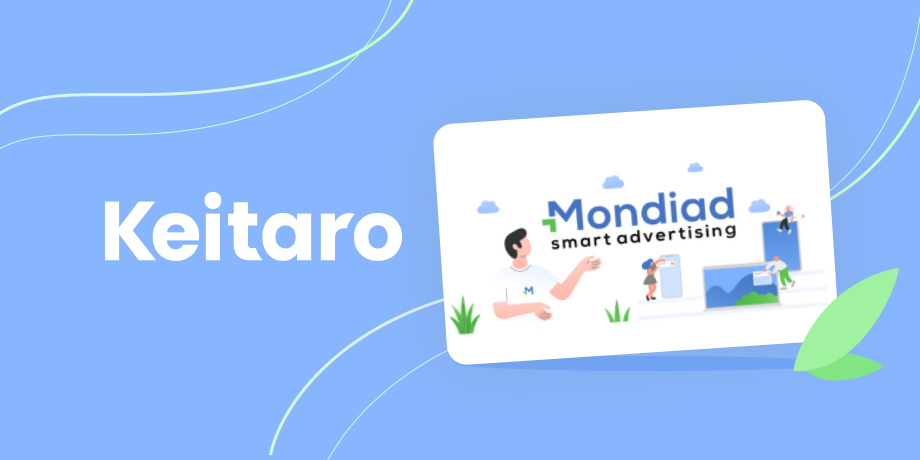 We are happy to announce our collaboration with Mondiad, a global advertising network, specialized in Push & Natives ads with many tools to track and optimize your advertising campaigns, providing you complete control over them.
Key features of Mondiad:
Mainstream & Adult Traffic
Global Coverage
3.5B Daily Impressions / 5 M Daily Clicks
Classic Push / In-Page Push / Native
CPM & CPC Pricing
Self-served platform
Advanced targeting options
Powerful API
Traffic fraud detection
️Fast approvals & 24/7 support
$50 minimum deposit
Multiple payment options
Referral system
Conversion trackers
Smart optimization rules and tools
Built-in event tracker
Custom bid for zoneID, subId, country
Bonus:
Use a special code to get a 15% bonus on your first Mondiad deposit of a minimum of $100 (max bonus value of 100 USD). 
Mondiad x Keitaro integration guide coming up!
Step 1. Select Mondiad as your Traffic Source:
Login to your Keitaro account and select the Mondiad template as your traffic source. Open Sources, then press Create to choose the desired traffic source from the dropdown menu.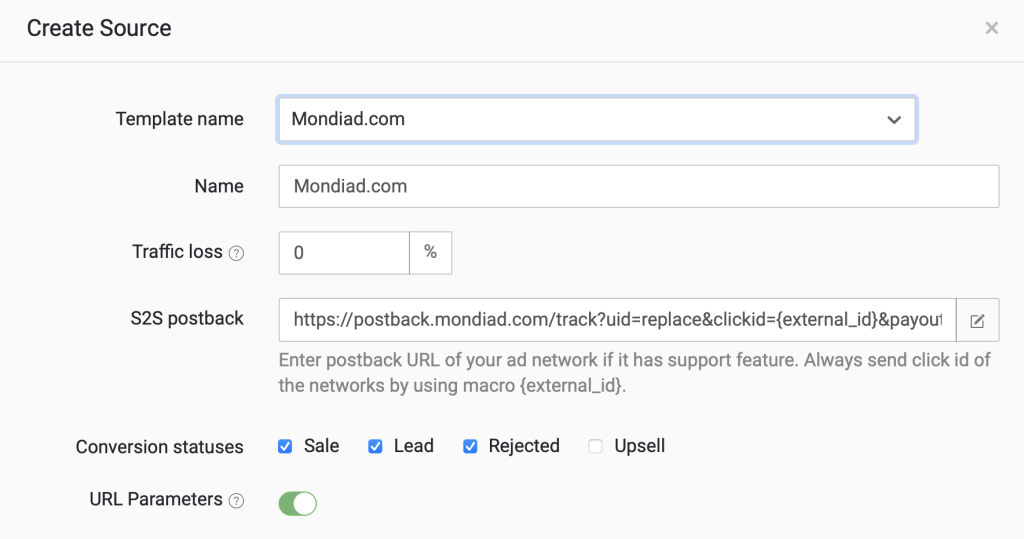 Step 2. Create a Campaign in Keitaro
At this step, configure your ad campaign parameters and all the settings available, to your needs. Campaign parameters are used for creating Campaign URL and Reports. For all the details regarding parameters, head over to the documentation.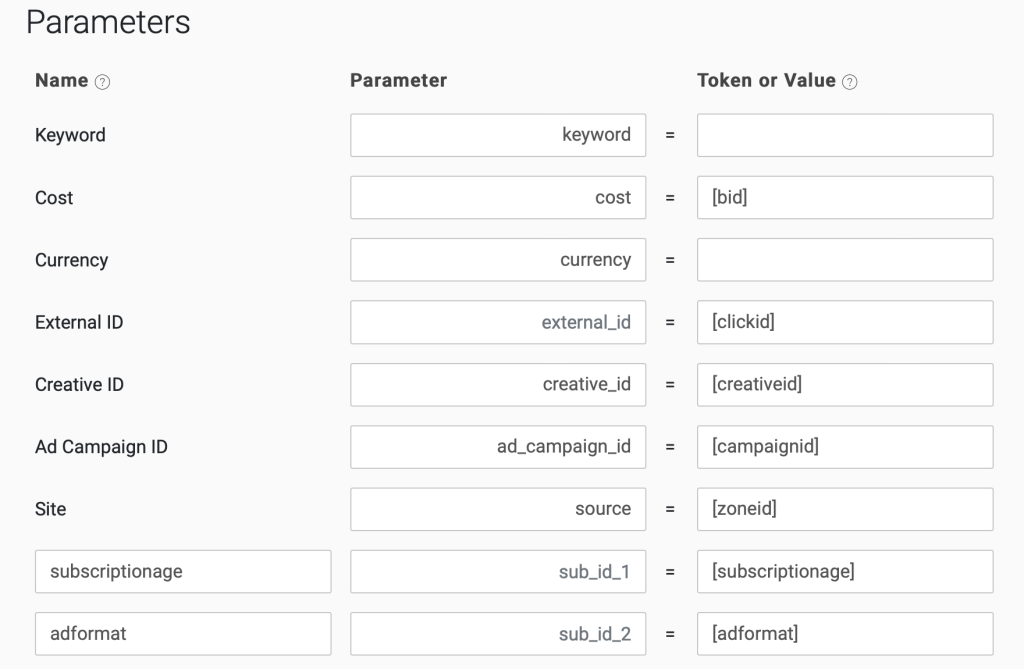 Step 3. Choose Keitaro as your preferred tracker
This step is needed to get ready-made S2S postback link.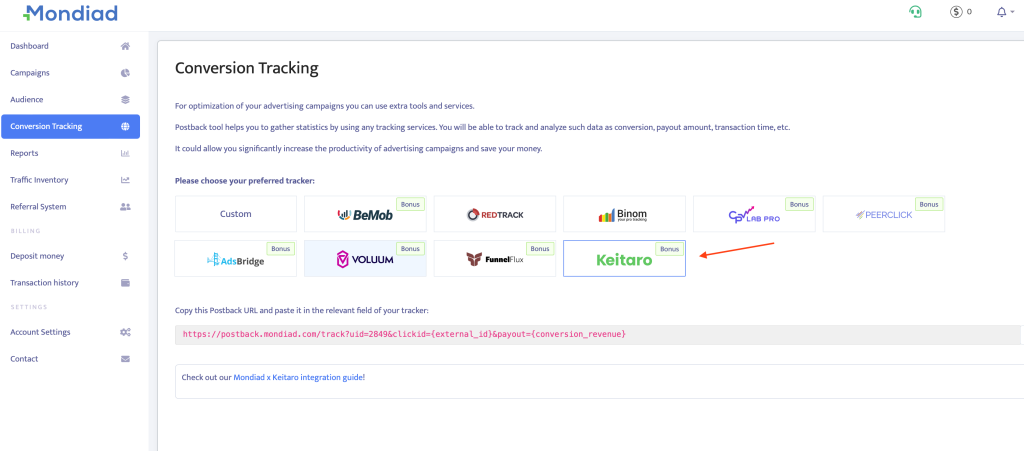 Step 4. Start a Campaign in Mondiad
Log in to your Mondiad advertiser account and go to the Campaigns tab. In the Target url field, insert the link you will take from the Keitaro tracker campaign. It will already be prescribed all the necessary parameters and macros to them.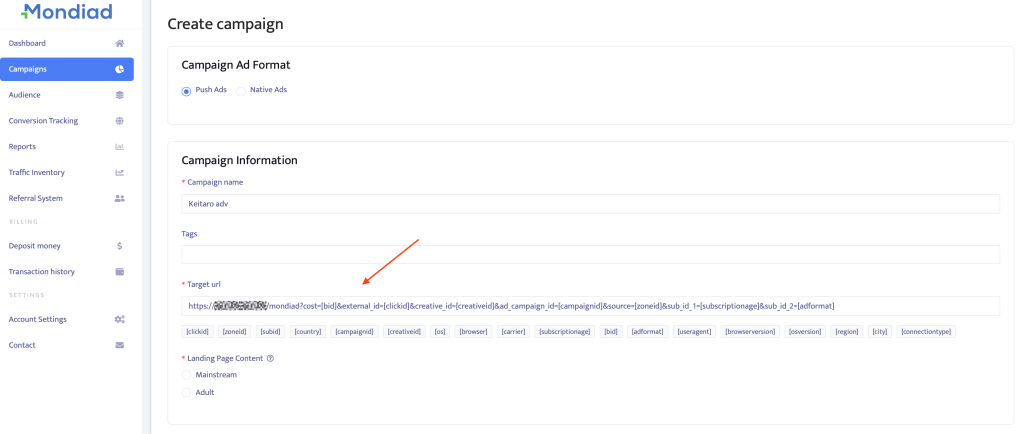 If you need more help with using the Mondiad platform, you may check out our Help Center or contact support team.