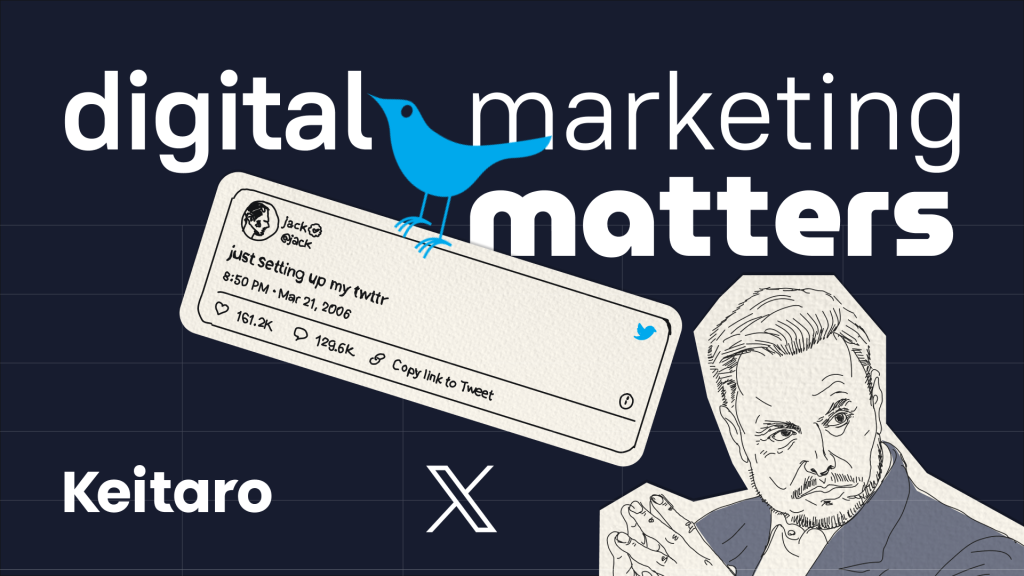 In 2006, nestled inside the podcasting company Odeo, Jack Dorsey's vision of an SMS-based status updater came to life. He called it 'twttr' (as it was trendy to drop the vowels at the time).  The first ever tweet was sent by Jack on March 21, saying, "just setting up my twttr."
Twitter parted ways with Odeo in 2007 and moved under the umbrella of Obvious Corporation. That year, Twitter got its first significant boost at the South By Southwest Interactive conference. With the presence at SXSW, the platform has witnessed a surge to 60,000 tweets daily!
Jack Dorsey stepped down as CEO the following year, paving the way for another founder, Evan Williams, to take the reins. He took the platform mainstream in 2009 by going on Oprah's talk show.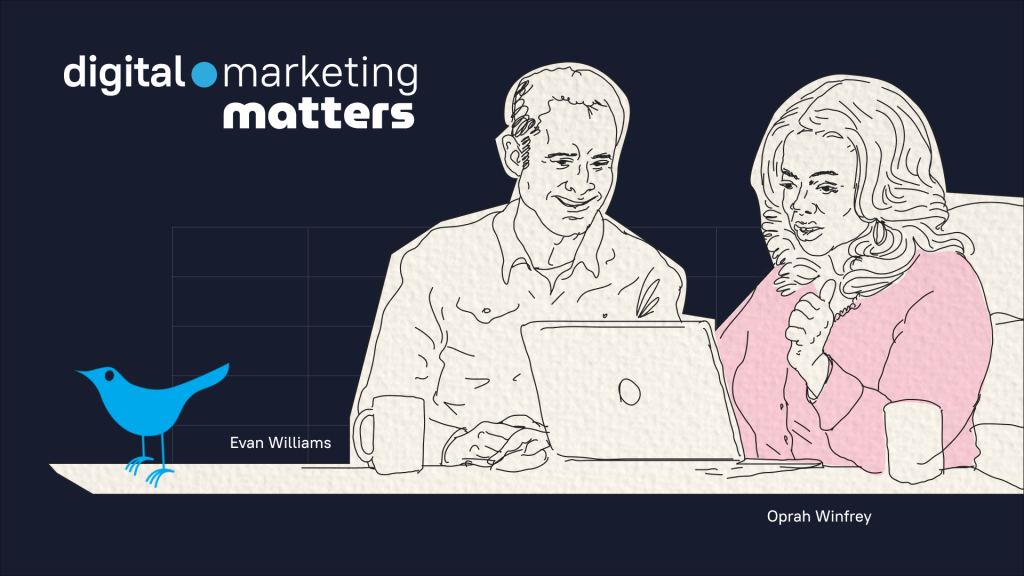 When Twitter was first launched, there was no built-in revenue model. The platform focused on user growth, with founders Jack Dorsey, Biz Stone, and Evan Williams keen to understand its potential before introducing advertising.
It wasn't until 2010, four years after its launch, that Twitter introduced "Promoted Tweets." Initially, these were displayed in search results and based on a Cost-Per-Engagement model, ensuring advertisers paid only when users interacted with their ads.
NASA Astronaut, Timothe Creamer, sent the first out-of-this-world tweet in 2010, expanding the geography of social media to outer space.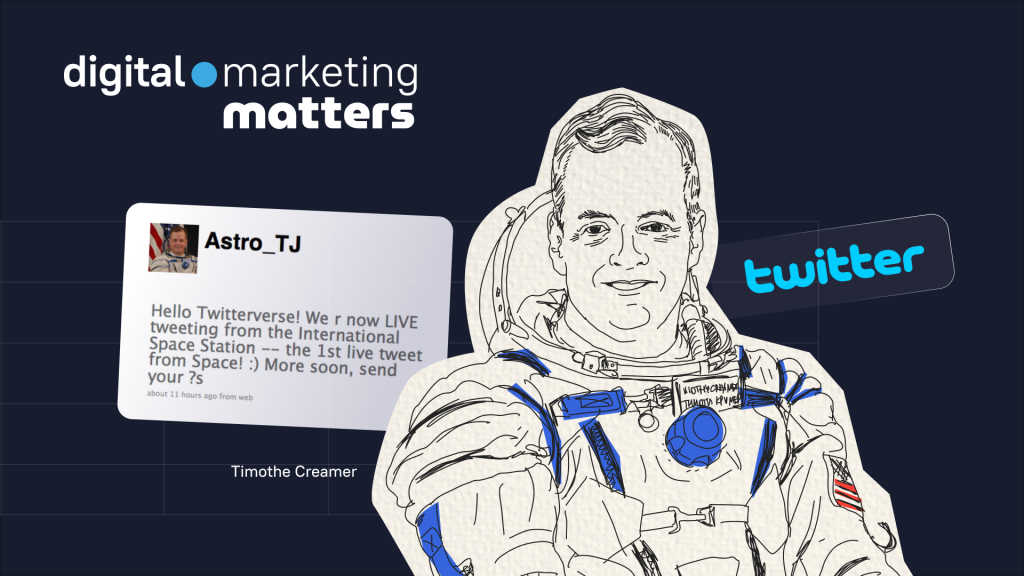 The platform cemented its significance during the Arab Spring in 2011 (a wave of civil unrest, demonstrations, and insurgencies that were happening in many countries in the Arab region), facilitating communication, organization, and dissemination of real-time news.
In 2011, Twitter rolled out "Promoted Accounts" and "Promoted Trends," allowing advertisers to boost their follower counts and highlight trending topics. However, these additions came with challenges. Many users were wary of the increasingly commercialized platform, and Twitter had to balance user experience and monetization.
During this period, Twitter introduced targeting features, enabling advertisers to reach specific demographics based on interests, geography, and device.
Twitter continued its impact on global politics in Barack Obama's 2012 campaign, providing the future president access to over 200 million active users daily.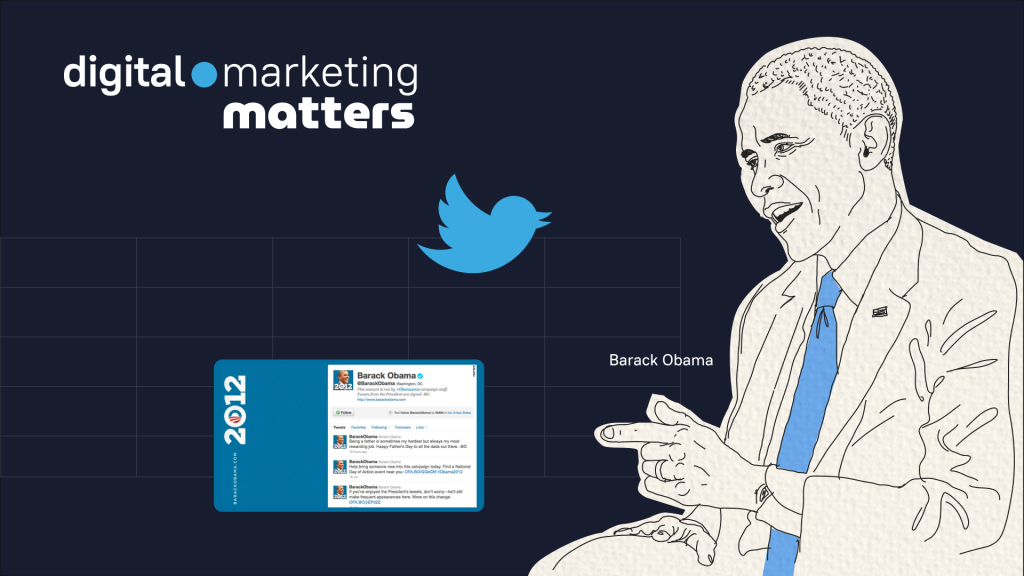 After going public in 2013, the platform saw a dip in user growth and struggled with profitability. With the rise of smartphones, Twitter recognized the need to optimize advertising for mobile users. By 2014, over 80% of Twitter's ad revenue came from mobile. The platform introduced app install ads to capitalize on this, encouraging users to download apps directly from tweets.
In 2017, influential blue checkmark users like Donald Trump spread concerns about misinformation and fake news on the platform. This United States president published controversial tweets daily, thus propelling the platform's visibility. CNBC reported him as the "most tweeted about global leader" as well. In 2019 Jack Dorsey met with President Trump, underlining the platform's political significance.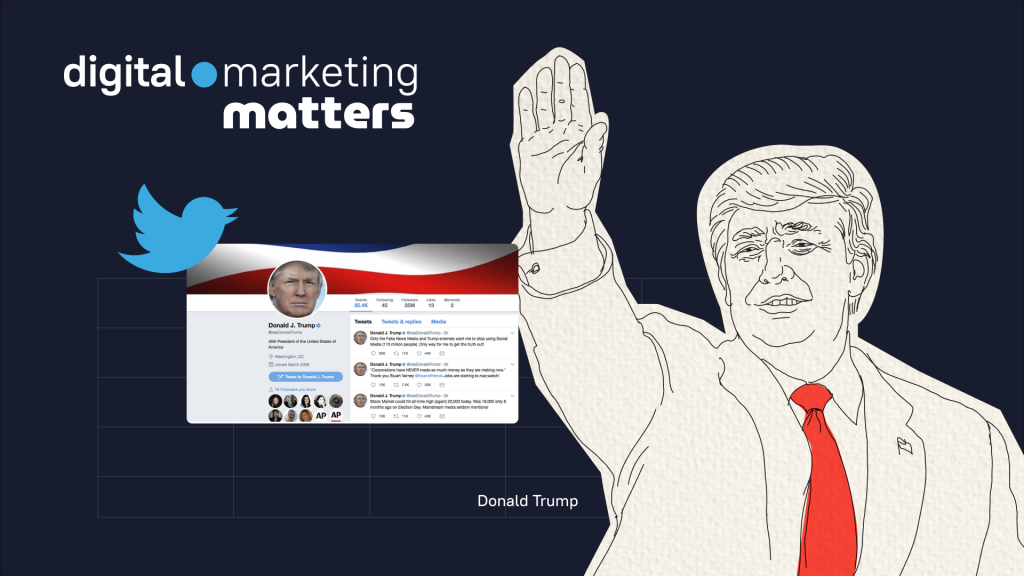 Trump's tweets became viral because of their absurdity. For example, comments about the situation between Pattinson and Stewart or the attempt to buy Greenland from Denmark.
Data has always been a cornerstone of effective advertising. Recognizing this, Twitter enhanced its analytics tools, offering advertisers insights into tweet performance, audience demographics, and engagement metrics.
Simultaneously, the platform rolled out advanced targeting options, such as keyword targeting, enabling brands to serve ads based on specific words or phrases used in tweets.
With rising concerns over privacy and data usage, Twitter introduced measures to increase transparency in advertising. The Twitter Ads Transparency Center, launched in 2018, allowed users to view all ads run by an account within the last seven days, emphasizing transparency and user trust.
In recent years, Twitter also focused on improving ad relevance. Machine learning models are used to analyze user behavior and serve more relevant ads, increasing engagement rates and offering better ROI for advertisers.
As the COVID pandemic raged in 2020, misinformation became rampant on the platform. A significant security breach compromised several high-profile accounts, including those of Joe Biden and Jeff Bezos. In 2021, after the US Capitol riots, Twitter took decisive action of permanently banning Trump.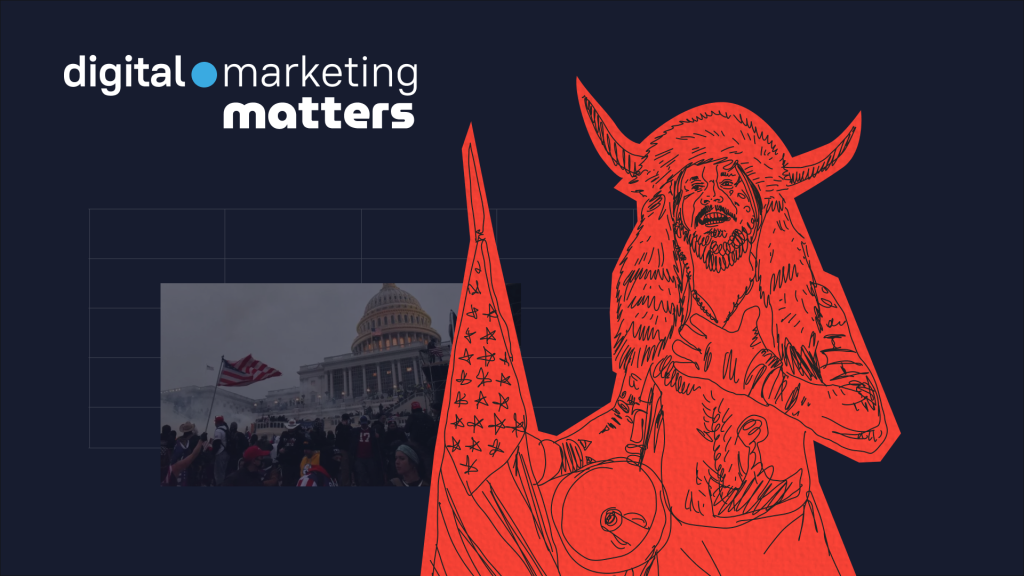 Elon Musk's acquisition of Twitter in 2022 for $44 billion ushered in a new phase. With the rollout of Twitter Blue, a paid subscription offering many benefits, and the unveiling of the 'X' logo, the platform is changing.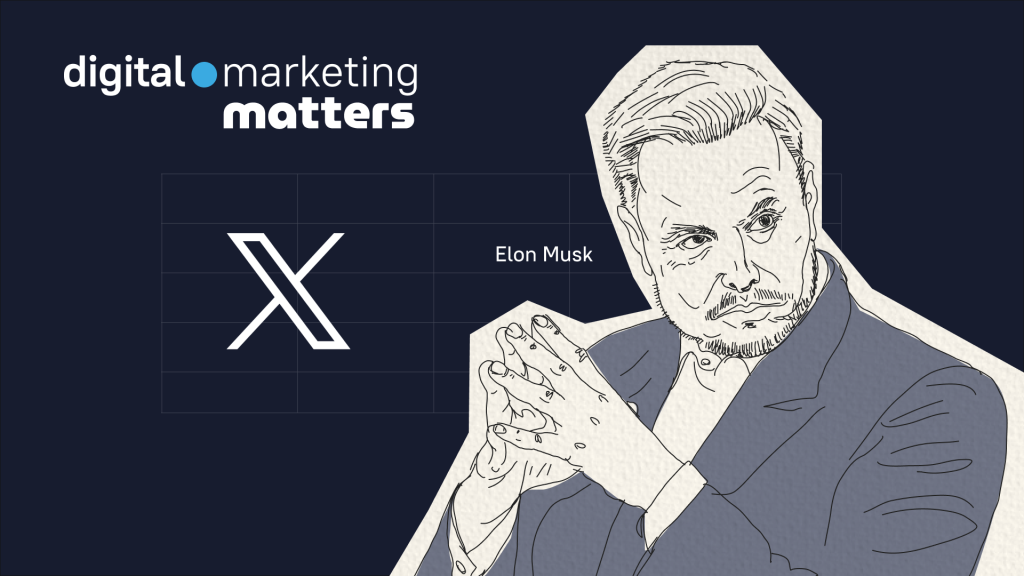 Elon Musk recently declared Twitter's advertising resurgence, stating that the number of advertisers is growing and predicting the platform's imminent profitability. Contrarily, an internal report by The New York Times revealed a 59% decline in US ad revenue for the first five weeks of April and May 2023, bringing it down to $88 million. Elon Musk has also commented on that, saying that the ongoing issue with dropping ad revenues is due to a heavy debt load and competition with Threads.
Despite Musk's optimistic outlook, internal documents and employee statements suggest the decline will only reverse for a while. Contributing factors include rising hate speech, explicit content concerns, and increased controversial ads like online gambling and marijuana products. Projections reveal a monthly drop of at least 56% in the US ad revenue compared to the previous year. Musk also mentioned extreme advertiser pressure from Europe and North America, alleging an agenda to bankrupt Twitter.
The reins now lie with Linda Yaccarino, recently named Twitter CEO by Musk.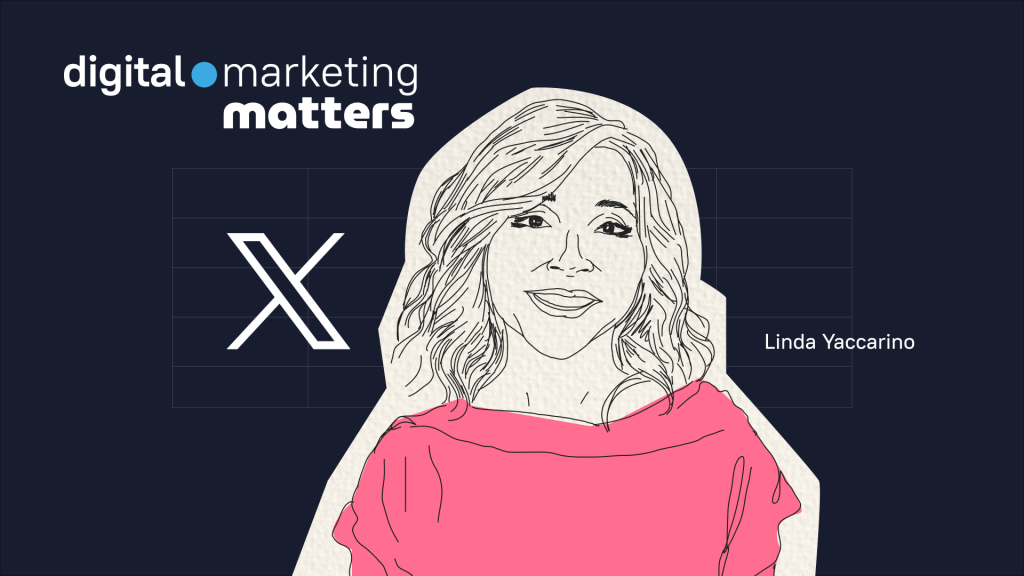 Ads constitute 90% of Twitter's revenue. The company's value has dramatically decreased since Musk acquired it. Fidelity recently valued it at $15 billion, a stark drop from the $44 billion purchase price.
Post-acquisition, Musk's controversial decisions, such as firing key sales executives and re-admitting banned users, led to significant advertisers, including General Motors and Volkswagen, halting their spending on Twitter.
Looming issues like decreased spending by major advertisers, PR missteps, and concerns about misleading content and Musk's tweets further complicate the situation. However, new tools for advertisers and potential ad expansions into previously restricted areas hint at attempts to diversify and strengthen revenue streams.
Despite the ongoing challenges, some advertisers remain optimistic, hopeful that Yaccarino's leadership will herald a positive change for the platform. Stock up on popcorn and continue to follow Twitter's story!